If you were given the tech tools and know-how for building a "better Brooklyn," what would you choose to do first?
Well, a dozen high school students from across Brooklyn and Manhattan (and one from Long Island) were handed that precise challenge, and they've come up with a brilliant plan: ask the residents!
No, it's not deflection nor lazy strategizing. The question-and-answer approach is part of a reflexive structure for building systems known as Decentralized Autonomous Organizations (DAOs), where the decision-making rests entirely in the hands of those who are impacted most.
Emerick Patterson, partner at the Bushwick Generator and entrepreneur-in-residence at Heritage Equity Partners, manages this group of young innovators at BG.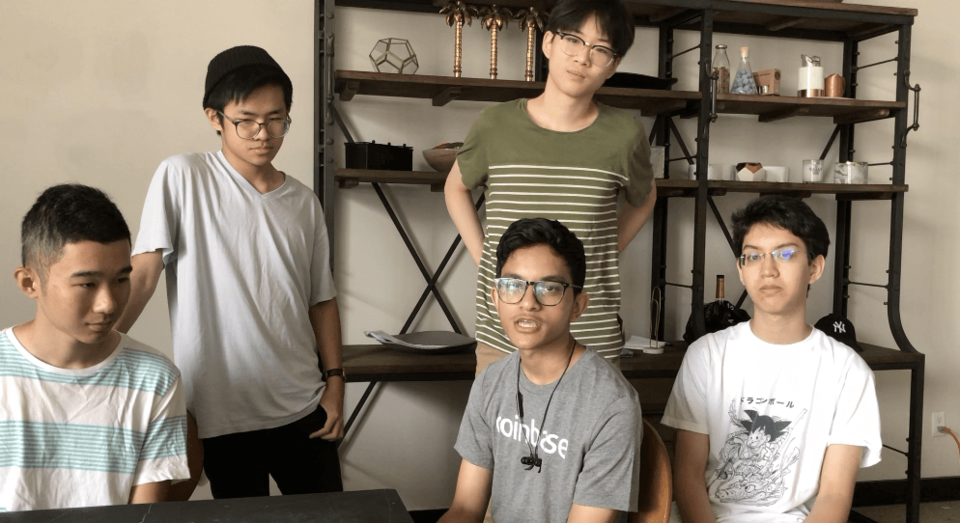 It all started earlier this year, when Blockchains for Schools-- a group of techies who teach blockchain to highschoolers-- approached Patterson about running the internship program at the Bushwick Generator. Patterson agreed by arranging a month-long hackathon challenge for improving the community.
"Our [modus operandi] always has been to integrate the social fabric of Brooklyn into this hub," said Patterson. "So understanding that, the kids have built DAO and blockchain products around that theme."
For the past four weeks, for between 4-5 hours a day, the students have been Hacking away, ultimately creating the app "Better Brooklyn," an easy and equitable digital framework for redistributing decision-making power back into the hands of the residents it serves.
"The DAO concept is very democratic, going back to a time when everyone was able to contribute to what they would like to see in their own community, which also connects back to carving out your own space," explained Marina Ilyanok, an intern, hacker and 11th-grader attending Stuyvesant High School.
"People in Brooklyn-- and in cities in general-- are not really connected to each other; they're very isolated in a way," she said. "And so with this new technology, we can identify what we want, based off of what is happening in our own communities. And the democratic system that the DAO provides is a great way to foster that."
While one half of the students are working on "Better Brooklyn," the other half is creating a school-based platform using DAO and that will exist on the blockchain. Their app is called SOLON, named after a famous Greek lawmaker and poet known for his legislative efforts against autocratic systems, which he believed led to political, economic and moral decline in ancient Athens. SOLON is often credited with having laid the foundations for Athenian democracy.
Working with the DAO was exciting for Steve Wang, a 12th grader at Stuyvesant High School, "because blockchain can connect people through technology in a way that is much harder to do in person."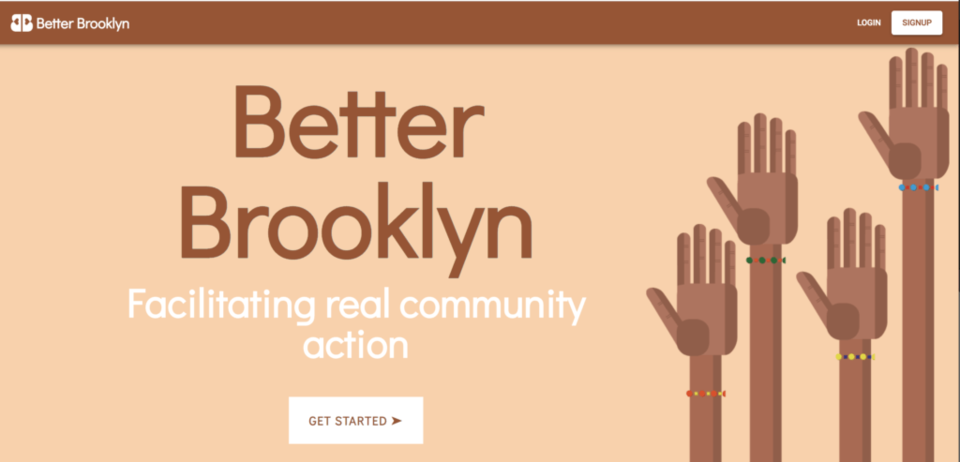 "So let's say people are worried about their sanitary environment or want a recreation center built ... They can propose it on our platform and see other people's opinions of whether they agree with that," added Arian Islam, a 12th-grade student at Stuyvesant. "It's more like a feeling that you're in a community and the community hears you, and you get a response back from that. And your own goals are met too."
On Saturday, July 27, from 2:00pm - 4:00pm, at the Bushwick Generator, the interns will hold a kickoff event for their project, "Better Brooklyn," inviting anyone in the community to come out, brainstorm and vote on how they would spend money as a community, if given a voice.
They're not only getting an education in tech, said Patterson, they're getting an education in the "why" behind tech:
"They're understanding why what they're doing can be good for the neighborhood or city, which is super important for providing them context-- to be able to build tech inside of that [larger framework] is much better for everybody."
"Our goal for Saturday is to bring people in, help them join the DAO, so we can foster a more democratic system for spending money in a more productive way that really reflects the community," said intern Austin George, a 12th-grade student at Great Neck South High School in Long Island.
So, If you could build a better Brooklyn, what would you change first?
Come out on Saturday, weigh in and be a part of their plan to help shape not only Brooklyn's future, but the future of the world!