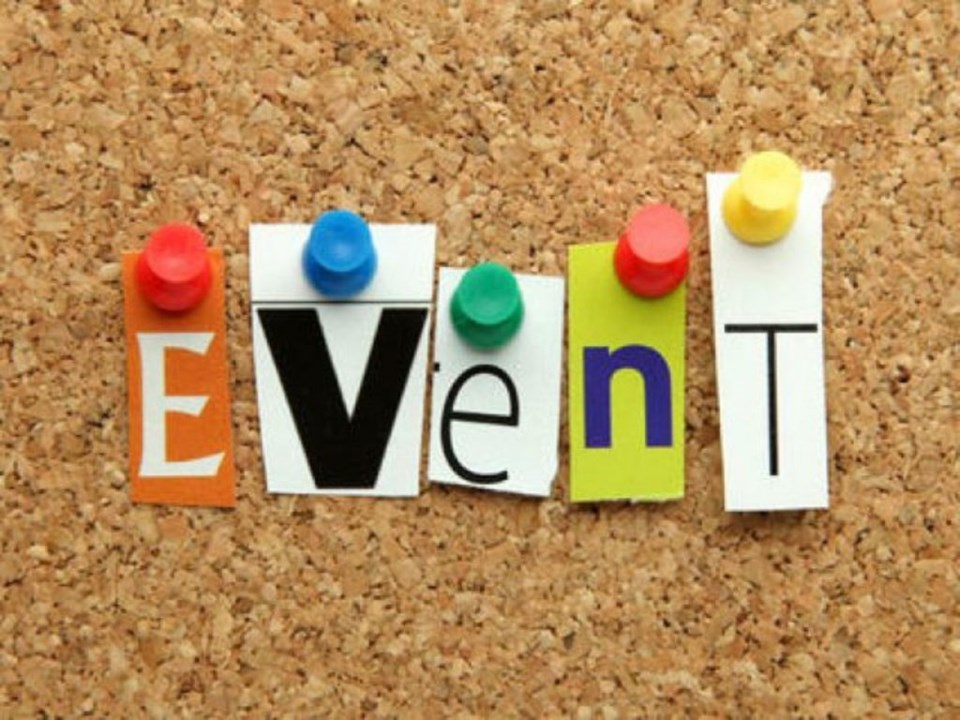 Spring in Brooklyn is starting to feel like a deadbeat dad; he's only around a few months each year and when he is, he's all gloomy and cold.
Spring is supposed to be flowers blooming and sundresses and children's laughter in the streets, but instead it's like a sick John Water's flick. Luckily the weather will clear up for the NY Mets home opener this Friday out at Citifield, which is an afternoon affair you might want to watch on your computer, when your boss thinks you're working.
All that being said, the weekend is ret.to.go., and even if spring doesn't wanna cooperate, you still need to go out and get your life. To help you do that, here's some event suggestions from us to you, to get your spring affair off on the right foot.
SATURDAY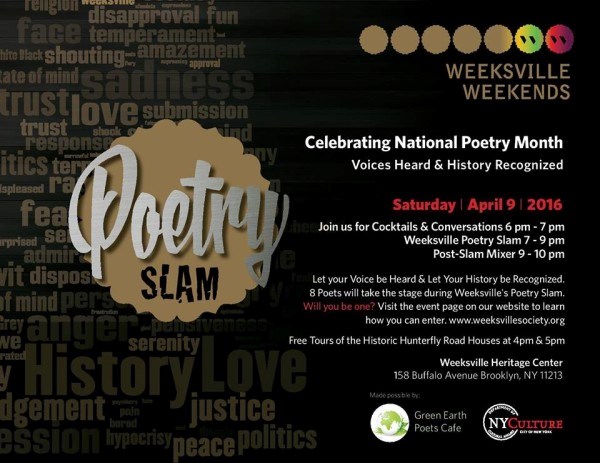 Poetry Slam, Weeksville Heritage Center, 158 Buffalo Avenue, 6pm-10pm, $0 (Crown Heights)
April is National Poetry Month and if there is a poet living inside of you...it must really be painful! But really, head over to Weeksville Heritage Center where a Poetry Slam is going down, combined with cocktails & conversations and a post slam mixer. Organizers are putting eight contestants on stage and if you're interested, visit their website by clicking Here to enter and be eligible to rock. Whether your a super slammer, a baby slammer, have tales from the slammer or just a bad mamma jamma, check it out. Moving the crowd is a real skill, maybe you have it. It's also free tours of the historic Hunterfly Road Houses, which you should definitely take advantage of!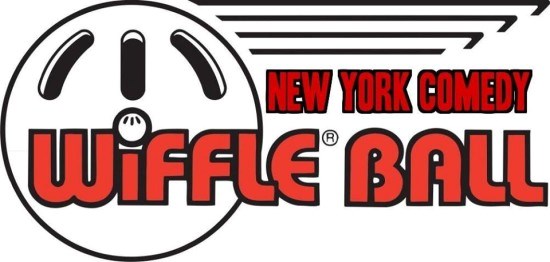 NY Comedy Wiffle Ball, 780 Lorimer Street-McCarren Park, 3pm, Free (Greenpoint)
This is going to be a fun mess. A bunch of comics, playing Wiffle Ball, in the super ironic McCarren Park, when it's frigid and rainy! It's more of a free form event as well, with teams being picked at the park, with no signup necessary. If you have a favorite NYC Comic, it's a decent chance that they'll be playing in the game and missing the ball by a mile, with their yellow Wiffle ball bat. Wiffle balls are evil little creatures, that dip and dive like possessed by the ghost of Richard Pryor, doing the Electric Boogie. I would imagine it's a great, low pressure place to meet people, so if you haven't been meeting many folks, then this could be your weekend calling.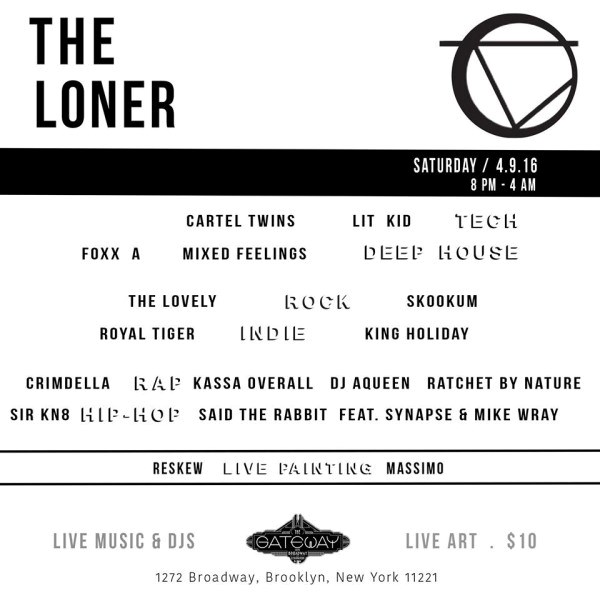 The Loner, The Gateway, 1272 Broadway, $10, 10pm (Bushwick)
Being loner has a bit of romanticism to it, but sometimes, you can be a loner amongst other people and especially this Saturday night in Bushwick, when you can check out a multilevel music scene, with DJs playing a variety of tuneage, for your loner pleasure. It's a rather meaty lineup, which you can check out by clicking here, You can enjoy Tech, Hip-Hop, Electro, Deep House and Rock, from stellar names like Synapse, Sir KN8, Crimdella, Cartel Twins and Royal Tiger. Perhaps you'll be a loner no more once you drag yourself out of the building in the early hours of the morning!
SUNDAY

The Bloody Mary Festival, Grand Prospect Hall, 263 Prospect Avenue, 1pm-4pm, $53.74 — $89.61 (Park Slope)
This is gonna be HUGE, said in my best Donald Trump voice. Although it can be a bit of fatigue with all the festivals and official "days", I can't say that a Bloody Mary Festival is a bad thing. First of all, a Bloody Mary is literally a cocktail with a salad thrust in the middle. It's a festival for a drink that's nutritious, delicious and spicy, while getting liquor into your body on a Sunday afternoon. It's a bunch of different bars, from across brooklyn, serving up the tomato based elixir of the gods, with a panel of judges to decide who has the best Bloody Mary in the borough of churches...which is where you probably should be on Sunday, but that's none of my business.
It's food sponsors, wine sponsors vodka sponsors (BleuStorm) and probably AAA sponsors cruising for those in need! But don't take my word for it, check it out in all of it's hugeness by clicking here for the Facebook event page and here to buy a ticket. You should know that tickets are literally sold out, but you can get on a waiting list, or buy tickets from the many people reselling theirs. Personally, I have my money on Catfish in Crown Heights, since they made cocktails on Dick & Dave a few weeks ago and I've not been to any of the other bars in the competition.

Rev Billy Live Performance, Market Hotel, 1140 Myrtle Avenue, 7pm, $12 (Bushwick)
The Rev Billy and the Stop Shopping Choir sure get around. They're a marriage of anti-consumerism, power to the people and live, religious sermon with a choir. You can get more information by going here and checking the situation, but know that the situation is a bushwick version of not being a sheep to the media's goal of emptying your pockets.
So there goes 5 good events for your Brooklyn Weekend, not go out there and have a blast