In 2010, at age 26, Sandy Nurse was in Haiti involved in the recovery effort of the January 12 earthquake that left over one million people on the island homeless.
Originally from Panama, Nurse had moved to Brooklyn just one year prior, in 2009. But as the daughter of a single mother who was in the military, she had moved around a lot in her childhood and was not unfamiliar with foreign lands and others' struggles. She was bookish and brainy and loved sports. She also developed a wide lens on what it meant to build community from the ground-up.
Nurse's job while in Haiti was to write reports on behalf of the U.N. World Food Program. But upon witnessing the devastation and damage to all of the homes and structures following the earthquake, she was compelled to do more. "I thought, 'All I know is how to read books and write papers?'" said Nurse. "I wanted so badly to be of service with my hands."
So when she returned from Haiti to her new home in Brooklyn, she decided to train as a carpenter. She enlisted for courses with three different organizations, including the Local Labor Union 57: "I came back, and I trained... and trained... I learned how to burn and cut steel; I know masonry. I know how to build..."
Nurse immediately found ways to apply her new carpentry skills locally. She took on jobs around the borough building farms in public housing spaces, retrofitting homes for energy efficiency, and starting community gardens.
Today, she teaches carpentry to other women at May Day Space, a community space she formed in Brooklyn-- a space for people to gather, organize and teach. She also went on to found BK Rot, an organization that gives young people of color jobs learning to haul organic waste from small business and turn it into to compost.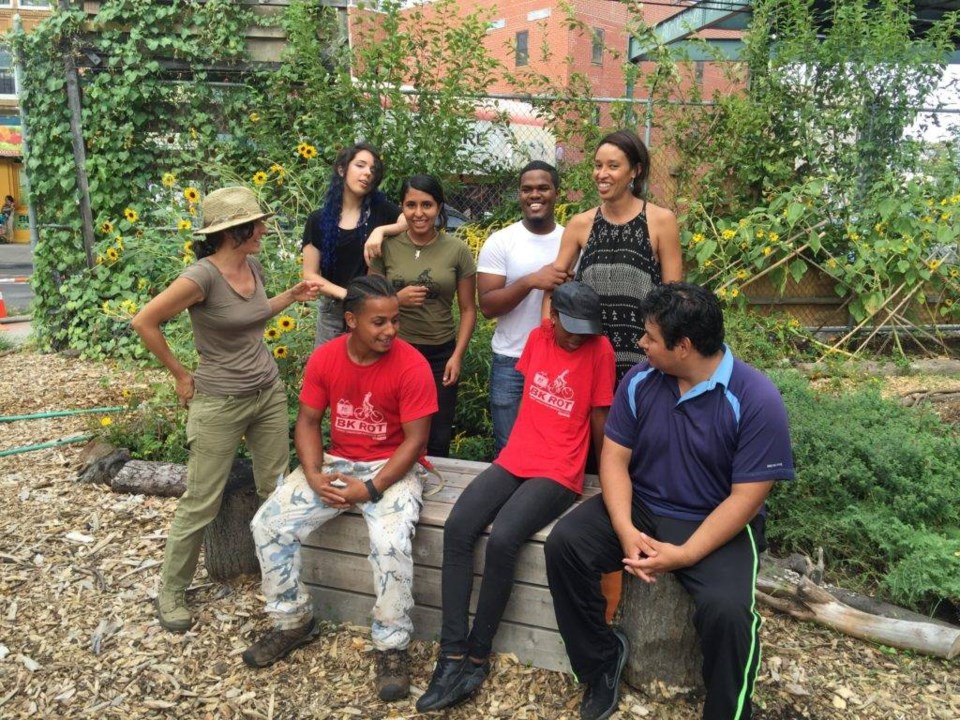 If there was one thing that her experience in Haiti taught her, it was the importance of skills building for hyperlocal development and self-sustainability.
And now at, age 37, Nurse is running for the 37th District City Council seat representing parts of Brownsville, Bushwick, Cypress Hills, Ocean Hill and East New York, the one recently and suddenly vacated by Raphael Espinal in late January of 2020. Initially, Nurse was in the race to take the seat of Erik Dilan, the current New York State Assemblyman for the 54th District. However, she changed course upon hearing the news of Espinal's sudden resignation and threw her hat in the race for his seat a week later.
The special election is set for April 28, 2020.
"I don't know why Espinal left," answered Nurse, when asked. "But I think there's a lot of work that still needs to be done. And for me, when I think about the type of leadership I want to embody, I see myself as someone who is fully committed to serving and representing all of the people within this political community."
Nurse's platform centers in large part around empowering residents with tools that enable them to push back against the marginalizing forces of gentrification while building hyperlocal and community-driven institutions supportive of what she calls sustainable "new economies."
"I'm genuinely a progressive candidate," said Nurse. "I'm like, 'How do we improve our public institutions and make them protect the people first, as opposed to outsourcing to private-sector where there is less transparency and less accountability?'
"I think there's a lot of work that needs to happen to facilitate the sustainable new economy. For example, I would like to see more community land trusts," said Nurse. "I think a very important strategy moving forward to protect people is removing land off the private market and having it held collectively in the community.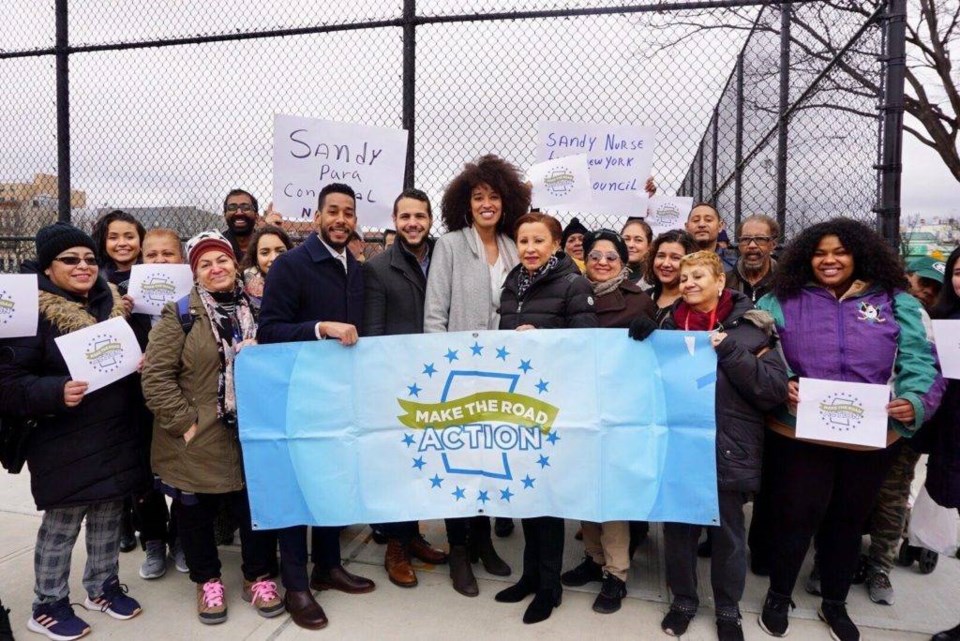 "I really would love for our pension funds to be held in the public and not the private. I want to throw as much as I can into a public banking institution that allows folks with low income to get a mortgage, a home loan, a car loan, non profits to get loans, to get space."
So far her campaign has attracted over 100 volunteers that have, with Nurse, knocked on more than 1600 doors: "What I'm hearing at the doors has been heartwarming and heartbreaking:"
"Some people are so open and happy to talk; But at the same time, there's this very real sense of something fleeting, like they're giving up. Because New York has changed. I can feel the weight of people's fears and anxieties, but it's really motivating to me."
As for running with no previous political experience aside from community organizing, Nurse says it places her in a unique position that gives her a possible advantage.
"During this time when [we] have a disaster at the head of our country, social justice organizers, community organizers, people who have been doing the work outside the system are being asked to step up and go in," said Nurse. "I think we have this very unique moment in time to make real change. And I think out of everyone, I am the one most committed to that real progressive vision."
Amplify Her, The Broad Room and 21 in '21, three women-led organizations, all agree. Each have recently endorsed Nurse. All have track records of success electing progressive women in New York, including Yuh-line Niou, Alessandra Biaggi, Alexandria Ocasio-Cortez, Jessica Ramos, Julia Salazar.
She also has been endorsed by District Council 37, Communications Workers of America (CWA), Make the Road NY and New York City Comptroller Scott Stringer.
"I am a carpenter. I am a builder. I am a doer," said Nurse. "I am someone who is deeply committed to my community; to finding ways for people in our community to step into their own power, build their own ideas and bring their visions to the table.
"That's who I am."
CORRECTION, March 16: The original version of this article incorrectly stated Sandy Nurse was running in the 56th District. The correct district is the 37th City Council District.