More safety, cycling, buses and pedestrian plazas are part of the plan to improve the lives of the city's working class and immigrant populations, according to New York City's new transportation boss.
At a press conference Tuesday, NYC Department of Transportation Commissioner Ydanis Rodríguez spoke to his immigrant and working class roots, and presented his vision for a future New York City transport system that is safer, fairer, and has a decreasing reliance on cars.
Immigrant story
Rodríguez was born in the Dominican Republic and moved to New York City when he was 18 years old.
His first job was washing dishes on West 4th and 6th Avenue, he said. His second job was making sandwiches, before going on to drive taxis and earn his bachelor's degree in Political Science at the City College of New York.
"Now I'm leading the largest transportation agency in the nation."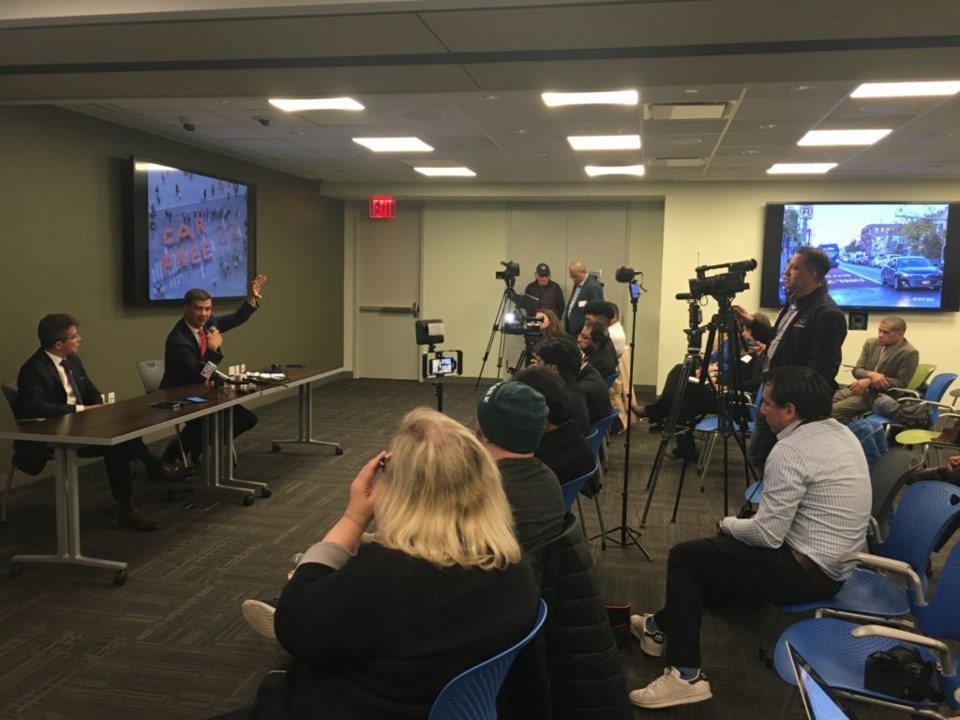 Rodríguez said his ultimate goal was to have the safest transportation system in the nation.
He said, amid an "epidemic of reckless drivers" it was important drivers keep to a 25mph speed limit, as the city had more than 65,000 crashes each year.
Rodríguez pointed to his citywide intersection redevelopment plan to make all intersections "a sacred and safe place," saying 50% of crashes happen at intersections with 50% of those hit are seniors.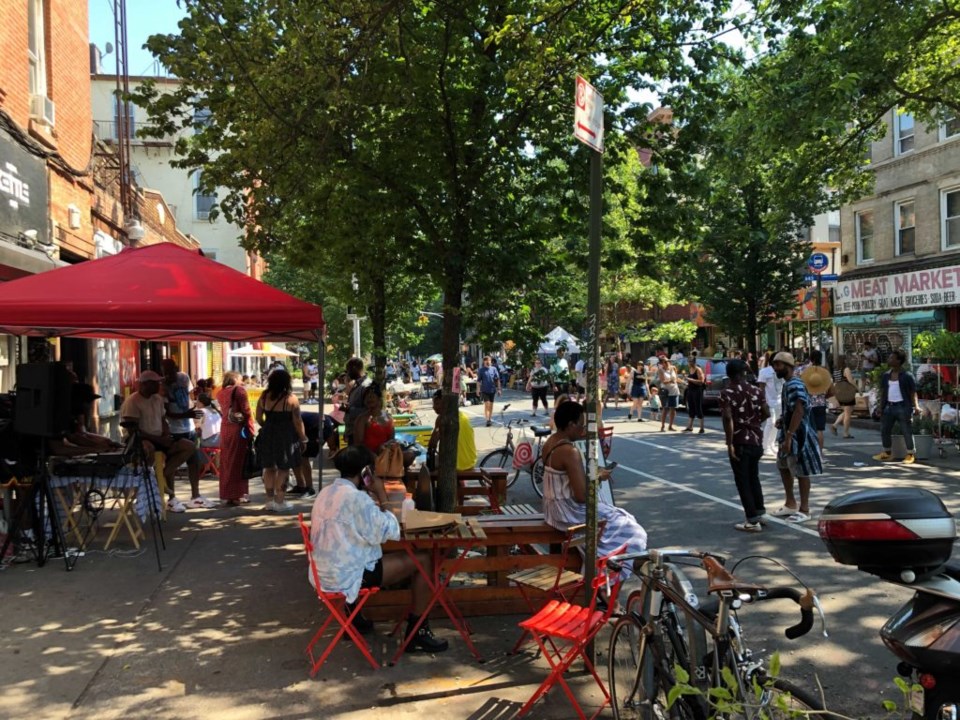 BK Reader asked what the DOT plans to do about double parking in the borough, with an increasing population competing for spots.
Rodríguez said it was an issue the DOT is working on closely with the NYPD.
He added that the city wants to encourage more walking and biking, with more pedestrian plazas.
Cycling for the working class
"I was raised in a little place in the country where the only forms of transportation were donkey, horse and bicycle. But now using a bike is connected to the middle and upper class," Rodríguez said.
He said, for many immigrants and the working class, having a car was a symbol of progress, but he wanted them to know that things were changing.
"I hope we will educate New Yorkers about the benefit of walking and riding bikes. There is a reason why the higher academic sector and upper class is using bikes," he said.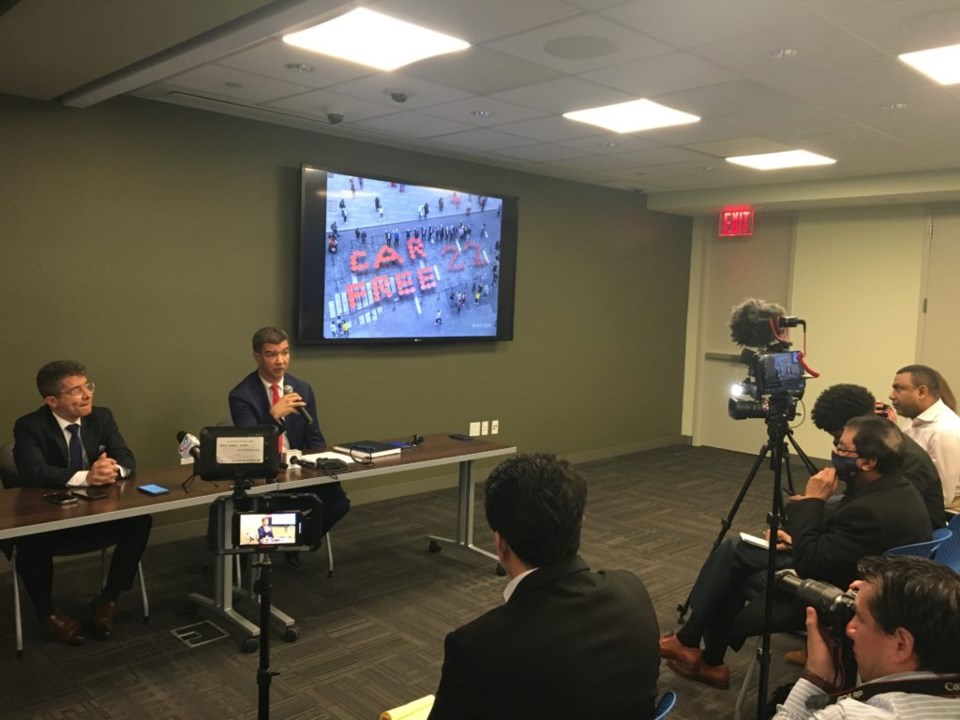 "They know that if they use it 30 min each day they will live seven years more."
Rodríguez said he understood those who needed a car because they lived far from public transport. However, he said more than one car per person was unnecessary, and especially for those who lived close to public transport. He said the DOT planned to invest in more buses connecting working class communities.
Meanwhile, DOT is planning for Car Free Day in New York City this Saturday, April 23.
"The planet is in danger and we have to recognize that and we need to recognize the benefit of walking," Rodríguez said.