Some Bed-Stuy residents remember standing in line in the snow on Halsey Street 50 years ago, just to get their barbecue fix from Royal Rib House.
More recent fans say they frequented the iconic restaurant multiple times per week in 2019, months before it closed.
Now, barbecue fans from all eras are excited to hear Royal Rib House will be reopening very soon, and serving up its famous dishes just blocks away from its original location.
Royal Rib House it set to open in the next week or so — and definitely by March 21 — at its new location at 256 Malcolm X Boulevard, between Halsey and Hancock Streets, owner Jason Barnett told BK Reader Wednesday.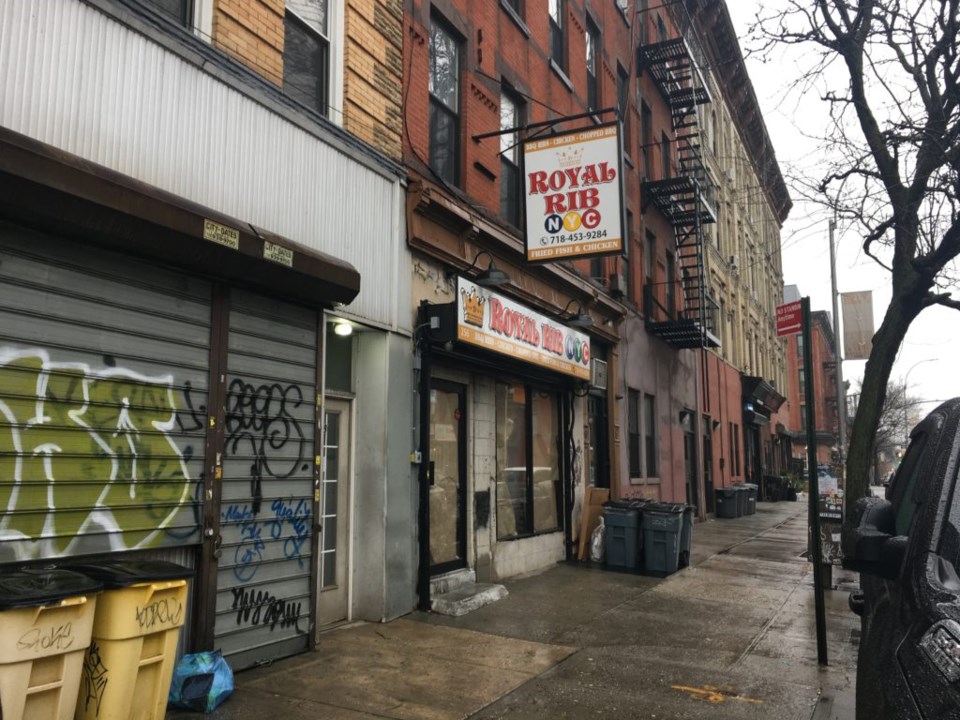 "I'm really happy to be up and running again in the same neighborhood," Barnett said.
"I'm humbled by the love and support from the community and the fact so many people have put me on. With all the stuff I went through personally, it's really motivating, it gives you a spark, that this is what I'm supposed to do and it's coming."
Royal Rib House shut down in January 2020 after five decades in business, with owners selling the building it started in at 303 Halsey St.
Barnett, who is the grandson of founder Calvin Grier, said he initially planned to reopen in fall 2020. However everything became more difficult once COVID-19 hit.
Cash-strapped landlords started asking astronomical deposits, and rents were out of reach, with no guarantee the restaurant would be able to stay open consistently.
"I couldn't really negotiate, I kept hoping for something to come up. I looked at 50, 60 places, had my heart broken on three," Barnett said.
Finally a spot opened up on Malcolm X, just four blocks east of the original location.
"It's a blessing where we are," Barnett said. "El barrio is very supportive, the love is outrageous. I just can't wait to get open."
The opening has been delayed recently by issues with contractors, but Barnett is working to open as soon as possible.
Barnett said, while his parents have stepped down, they'll still be on the premises. The food will be as consistently good as ever, and not a single menu item is changing, Barnett said. He is also working to partner with delivery apps, so people can order online.
Known for Southern specialties like slow-baked ribs that fell off the bone, the restaurant always attracted long lines of customers.
"OMG…growing up we stood on line in snow over 50 years ago at Halsey St location for the best ribs ever," Diane Brathwaite posted to Facebook. "Can't wait to discover the new location, can't stand in line though."
Brooklyn local Nytasha Williams-Andrews commented that 2022 was "starting off proper" with the good news of the reopening.
She told BK Reader she was excited about the new beginning for the owners.
"They are a staple in the community when it comes to real southern soul food. The ribs are slow cooked and fall off the bone delicious! I can't wait to line up to get my portion in the weeks to come."
The family-run business was launched by North Carolina native Calvin Grier. Grier came to New York City in the early 1960s, according to a profile in The New York Times.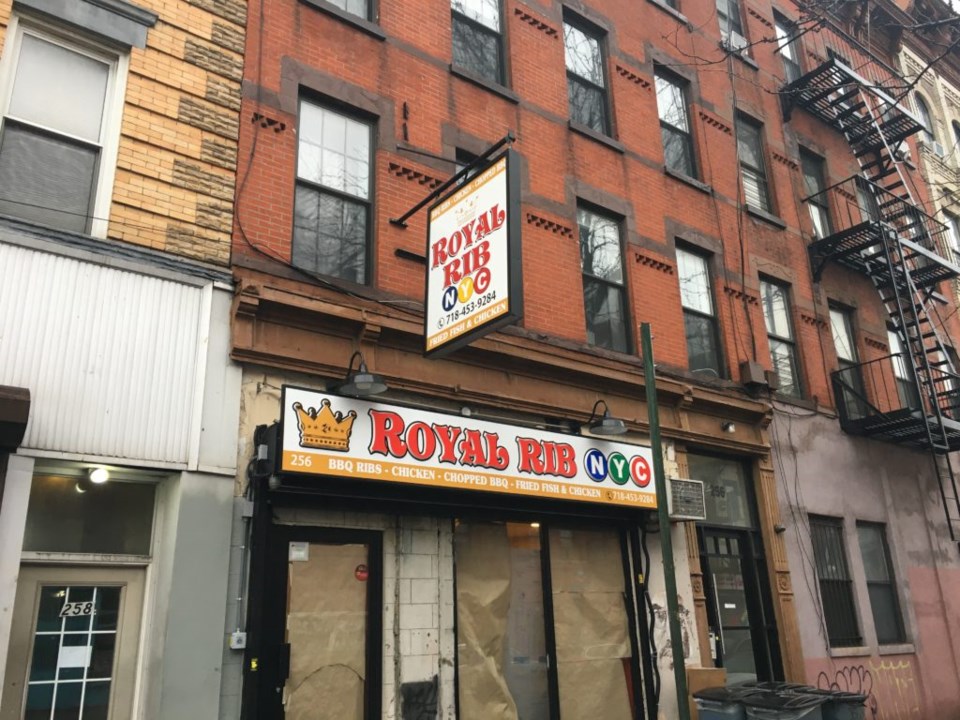 While driving around the city as a cab driver, he discovered the storefront at 303 Halsey and decided to fulfill his long-held dream of opening a restaurant.
The Royal Rib House quickly became a neighborhood icon and gained notoriety for its slow-brewed barbecue sauce.
After people started bringing empty bottles to fill them up with the sweet and tangy sauce, Grier decided to put a label on it and sell it at the restaurant and local shops.
Eventually, Grier's daughter Carole and grandson Barnett took over the business.
The restaurant was just as successful under their leadership. One Bed-Stuy resident commented on Facebook that she ate at Royal Rib House up to three times per week before it closed, "and I don't even dine out like that."
"Cant wait!!! Catch y'all in line!"