Tax season is officially in full swing. And for family households earning $64,000 or less and individuals who earned $45,000 or less, Bedford Stuyvesant Restoration Corporation will be hosting a free tax prep service from its Economic Solutions Center location at 1368 Fulton Street.
The program, Volunteer Income Tax Assistance (VITA), officially started last week and will be open seven days a week through April 15, 2020.
"Before last year, I never paid that much attention to my taxes. NYC Free Tax Prep and Restoration have completely changed my outlook on tax returns," said Marie Straker, a local resident.
Restoration is a member of the NYC Department of Consumer and Worker Protection's (DCWP) NYC Free Tax Prep program with support from the City of New York and the Robin Hood Foundation. The VITA program aims to reach underserved communities, assisting communities in claiming their valuable tax credits for free! Services are offered in both English and Spanish
Last year, Restoration processed 3,400 returns, equaling $5,580,768 in refunds and $1,983,996 in Earned Income Tax Credit refunds.
"NYC Free Tax Prep is a great program that will teach people how to get the most out of their taxes, including everything from claiming all the possible tax deductions and credits available to claiming the correct number of dependents and how to properly benefit from retirement savings," said Tracey Capers, executive vice president of Programs/Organizational Development at Bedford Stuyvesant Restoration Corporation.
"Similar to many of our initiatives at Restoration, NYC Free Tax Prep is another tool to help us close the racial wealth gap in Brooklyn."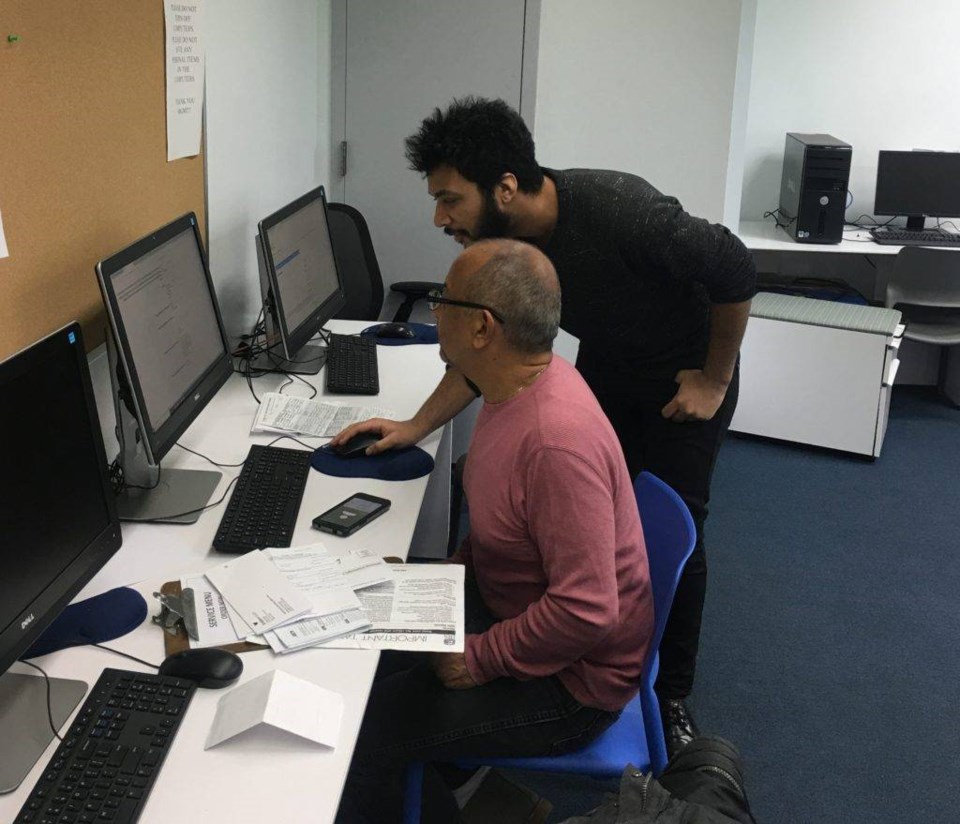 Also, through Restoration's Jobs Plus Program, residents of select New York City Housing Authority (NYCHA) developments will have access to "virtual" tax preparation that allows filers to meet with a financial counselor at the Restoration North (NYCHA's Marcy, Lafayette and Armstrong Houses) or Restoration East New York (NYCHA's Penn Wortman Houses) Jobs Plus locations.
Residents can make an appointment to meet with a volunteer preparer by emailing freetaxprep@restorationplaza.org, online at restorationplaza.org/tax-prep-2020/, or by calling 929-432-3314. Onsite appointments are available:
Monday 5:30pm - 9:00pm
Tuesday 5:30pm - 9:00pm
Wednesday 5:30pm - 9:00pm
Thursday 5:30pm - 9:00pm
Friday 10:00am - 6:00pm (Seniors only until 2pm)
Saturday 9:30am - 6:00pm
Sunday 9:30am - 5:00pm
DCWP's NYC Financial Empowerment Centers also offer free, one-on-one professional, financial counseling and can help clients tackle debt, save for the future, open a bank account, improve credit and more.
Here are other VITA sites in and around Central Brooklyn: