Dozens of Brooklyn restaurants have now closed permanently due to the pandemic, with owners saying they are exhausted just staying afloat through the winter with "barely any help" from elected officials for one of New York's most beloved industries.
"We're all backed up, we're all broke and we can't get any help," the owner of Bed-Stuy restaurant Chez Oskar Charlotta Janssen said.
Since indoor dining was banned Dec. 11, restaurants have had to make the near-impossible decision whether to stay open, providing only takeout and outdoor dining through snowstorms and below-freezing temps, or to close.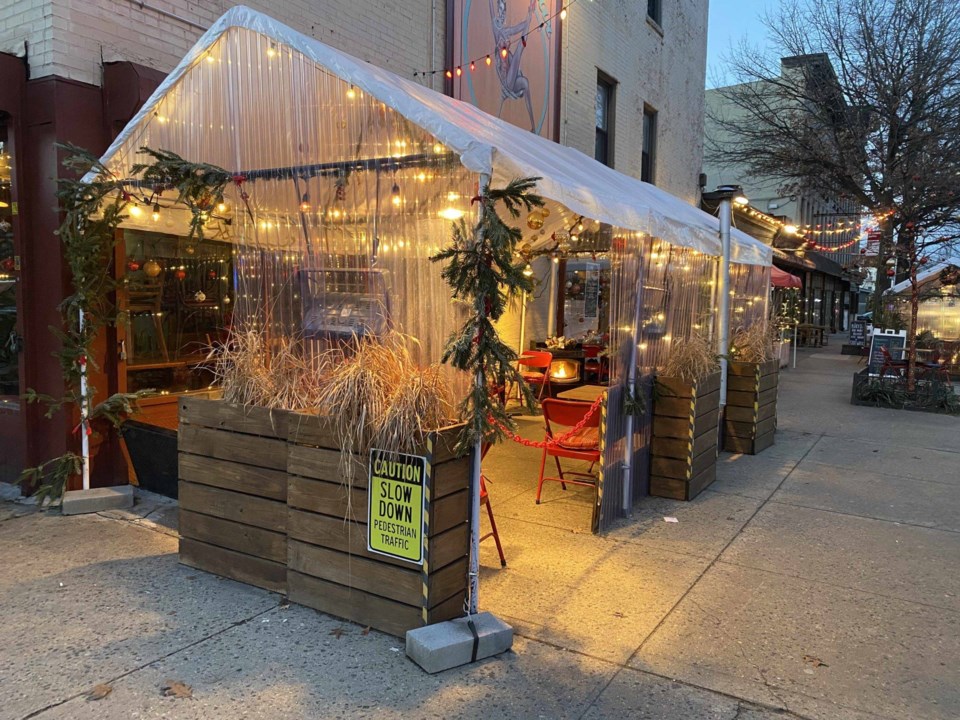 At least 67 restaurants in Brooklyn have closed in the last ten months, according to The Infatuation's running list of restaurants that have permanently closed during the pandemic, with at least 14 closing in NYC in the last seven days.
Janssen has kept Chez Oskar open, relying on creativity to try to adapt and stay afloat. Right now it is serving take-out and has created an outdoor heated dining area dubbed 'Chalet Oskar.'
"Delivery is not enough to sustain a staff," Janssen said. "We are lucky we have a long sidewalk, most don't. We are slipping slowly off a cliff, that means others are slipping much faster."
She said small businesses had been trying their best, "cutting off our arms and legs" to be compliant with each new public safety rule as it came in.
Not enough aid
Throughout 2020, many restaurant owners built outdoor dining structures and continued to update them as rules changed, they bought ventilation equipment for limited indoor dining (later banned), purchased heating devices and applied for PPE loans to survive with no certainty they would be forgiven.
"We're almost at a year of this shit-show with no aid, just a little PPE and that's a joke, it just helps big businesses," Janssen said. "Our politicians are really missing in action. This is a hatchet job, there are so many victims and so many shattered dreams and so many beautiful little businesses destroyed."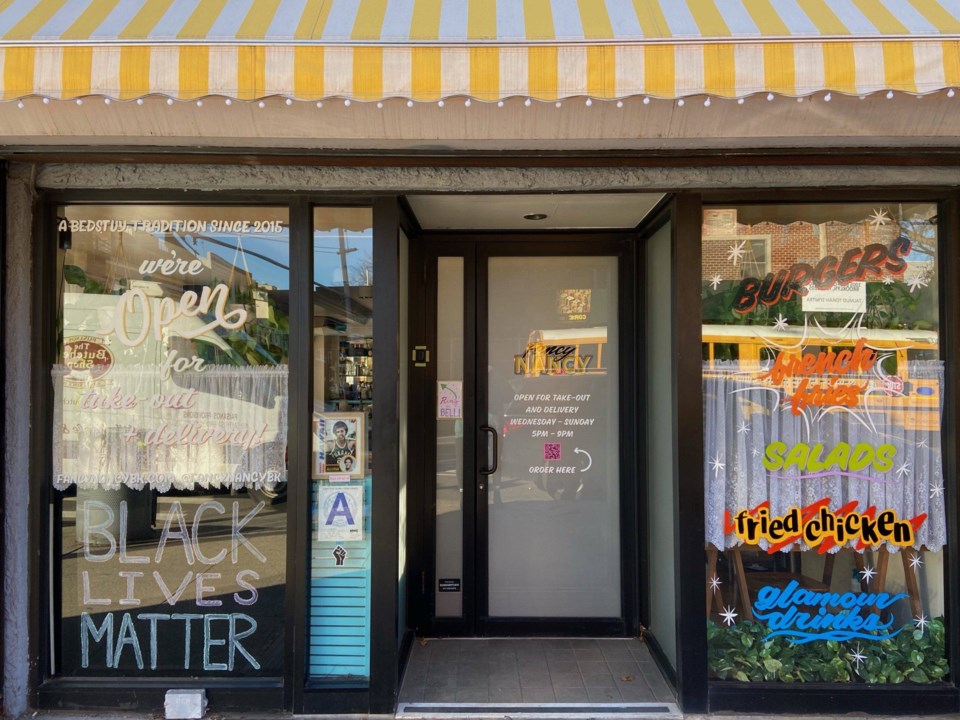 A new round of PPP loans is set to kick off this coming Monday, the SBA and Treasury announced Friday. The new round will allow community financial institutions to give first time loans starting Monday and second loans for previous PPP recipients starting Wednesday.
The last round of PPE loans were heavily criticized for allowing big banks and well-connected businesses to snatch up many of the loans, while smaller businesses, particularly minority-owned ones, had difficulty accessing vital funds.
The cold
Meanwhile, the cold had been last straw for many small businesses that have closed, either temporarily or permanently, this season.
Bed-Stuy community bar and music venue The Wilky has been closed due to the cold since November 22, with the intent to reopen when it warms up. Owner Dennis Geoghan said it was "mission impossible" for a small bar like his to keep customers warm and have 50% of his outdoor area open to the elements.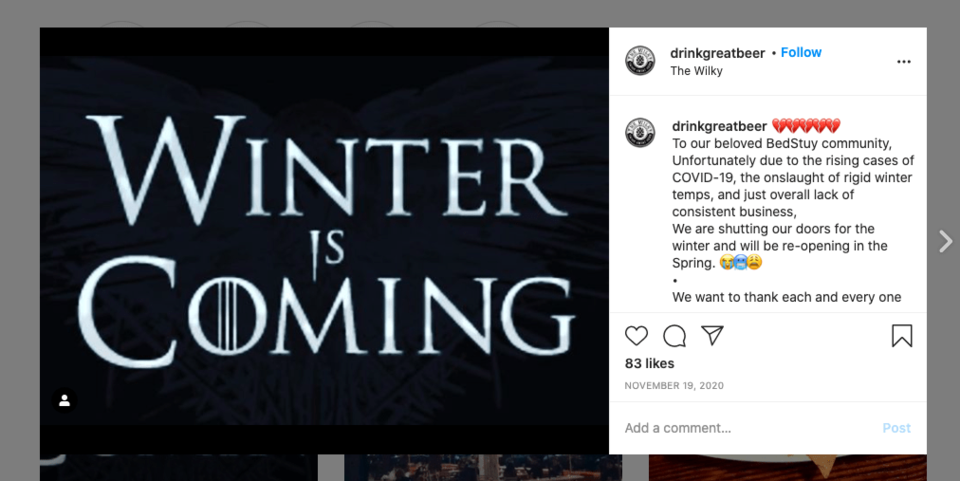 "Even at a great cost of buying those heaters, they're just not effective against the cold weather."
Geoghan said he was lucky to own the building The Wilky is in, although he still has a mortgage to pay. For him and others facing the same uncertainy, he wanted politicians to move to change old zoning to make outdoor seating that was only temporarily allowed due to the pandemic allowed permanently.
"We've seen closures all over Brooklyn and great mom-and-pop shops that might have been there 30, 40, 50 years are closing. It's just tragic. I think we need to think of our neighborhoods and think how we can support these places, they're the heart and soul of communities."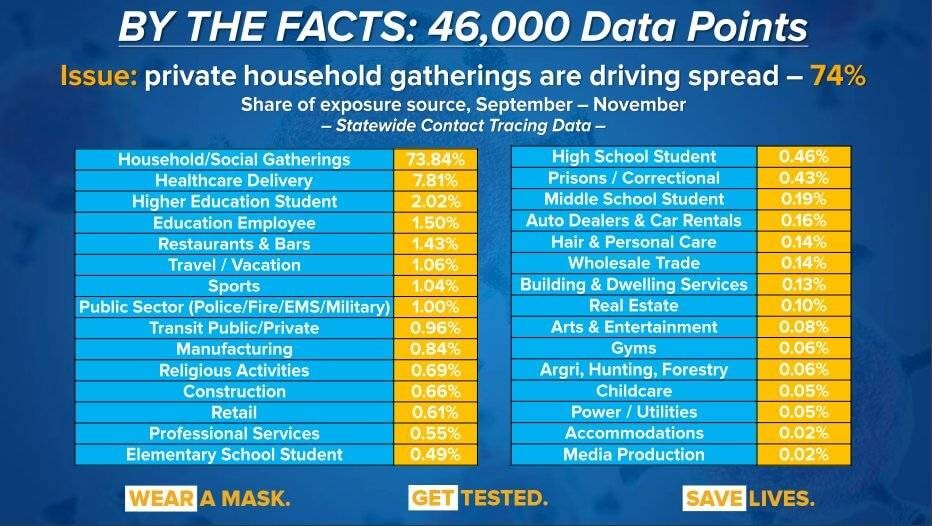 Of the recent closings, seven are in Park Slope, seven in Bushwick, six in Prospect Heights, six in Crown Heights and three in Bed-Stuy. If each of those restaurants employed five people, those closures would represent 335 out of work.
Cuomo halted indoor dining late last year in an attempt to curb a mounting second wave in the city. Although he acknowledged restaurants were not the main driver behind the uptick in cases in the city, he said his concern was over them being places of transmission.
However New York State's contact tracing data shows that of the 46,000 COVID-19 cases between September and November, only 1.43% could be linked to restaurants and bars, while 73.84% were connected to social gatherings.
Hanging on
After closing temporarily for the coldest weeks of the holidays, Bed-Stuy restaurant Mama Fox reopened for outdoor dining and take-out Thursday.
Owner Samantha DiStefano said restaurant owners were being forced to make impossible choices. If you close temporarily, you still have overheads like rent and insurance.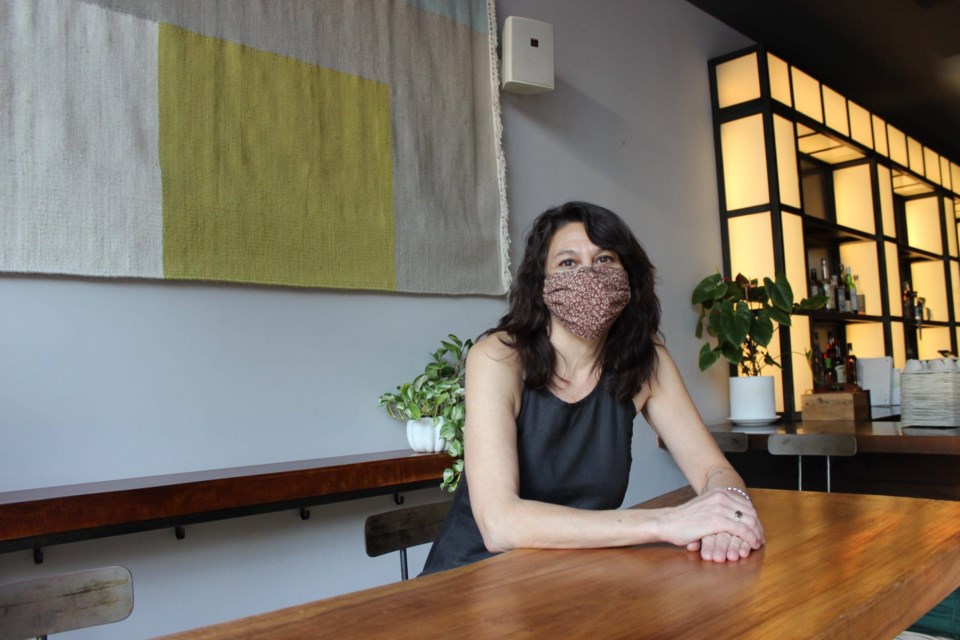 Money from a PPP loan was "long gone" and had tight restrictions on how it could be used. DiStefano said they were told loans would be forgivable, but no-one she knows had got any confirmation yet, after submitting paperwork.
"So how much debt do I go into when I don't have any idea if it's going to be forgiven? It's just an impossible decision to make because you're doing this completely blind." She said the restaurants that were still open were just trying to hang on until the spring. "I have to say I am exhausted. We're all exhausted."
Co-owner of Bed-Stuy restaurant Butch & Coco Kwame Owusu also said local and state officials were not doing enough to take care of small businesses, which in turn provide jobs for people in the neighborhood. Butch & Coco is still open for delivery, and has some outdoor seating.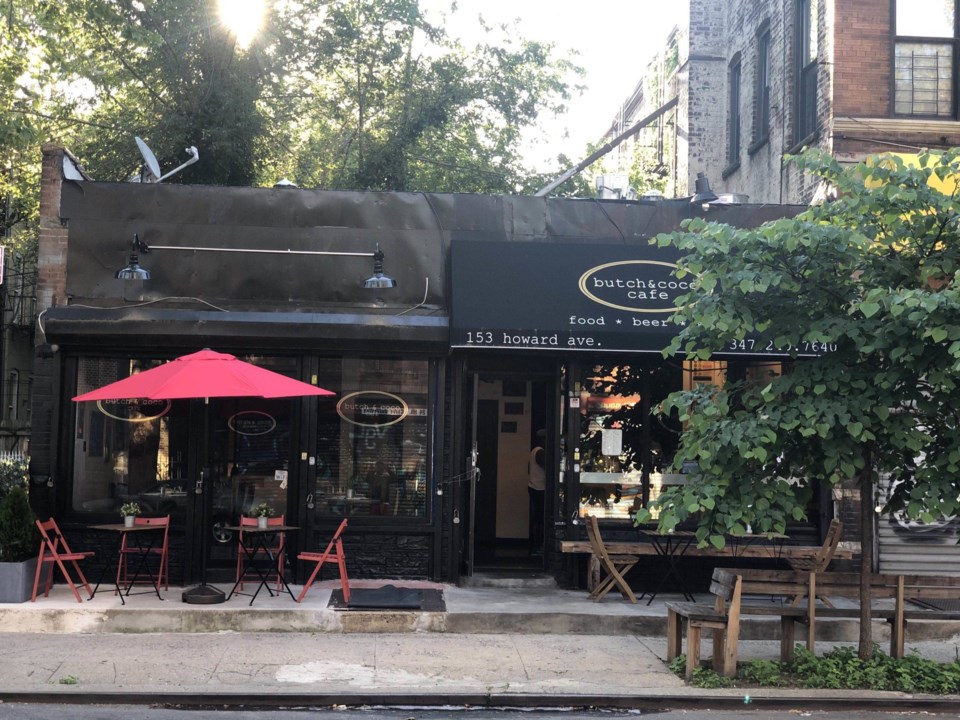 "What we're trying to do is have staff there and working, they need jobs. We're not making any money out of this, it's just making sure we can really provide for the community around us."
He pointed to delivery services that were making enough money to go public, while local restaurants were floundering.
Restaurant owners Kris and Jay Chan said right now, even existing was a challenge, but they were trying to keep their heads above water as much as possible.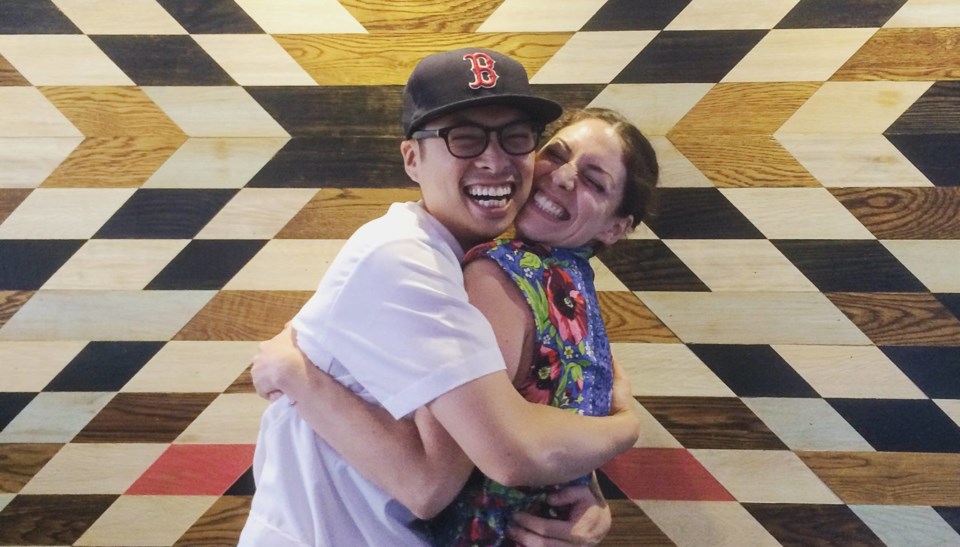 They had pivoted in the pandemic to turn their restaurant Fancy Nancy into what they refer to as a "lemonade stand" with a slimmed-down menu, but with a lack of guidance and conflicting messaging from leadership, it was tough to know where to focus already depleting resources.
"Government funding during this pandemic has been disappointing across the board, not just for restaurants... But if restaurants are going to survive, we need more rent relief. We get it -- landlords have to pay property tax and fulfil bank loans, which is why the government needs to intervene."