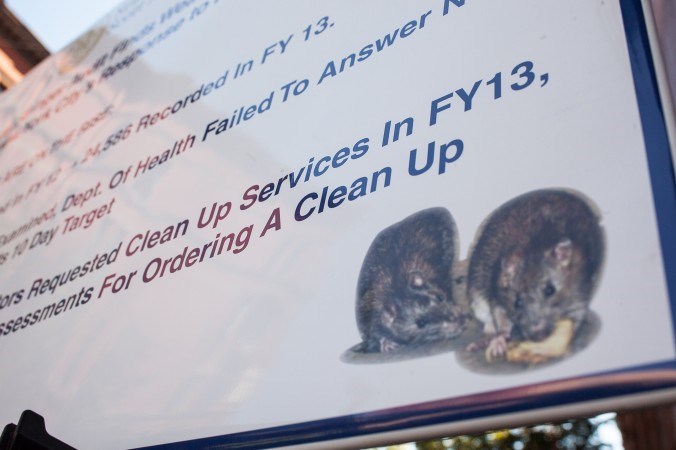 New York City Comptroller Scott Stringer blasted the Department of Health on Sunday for "widespread deficiencies," in its response to rodent infestations throughout the five boroughs, noting that the agency failed to follow up on 24 percent of complaints within 10 days, the Post reports.
"The result is that families who find rats in their homes and neighborhoods can't depend on a prompt response when they call for help," said Stringer.
Rats and mice can spread over 35 diseases, including salmonellosis and leptospirosis, according to the Center for Disease Control and Prevention website. Last year, the city received over 24,000 rat complaints, an increase from about 22,000 the year before.
Although the department requested an extermination or cleanup in almost 1,700 cases, the audit found almost half the exterminations took more than a month to finish and about quarter took more than two months.
The comptroller recommended that the agency that Health Department auditors should generate reports of outstanding complaints and modify its procedures by not closing a complaint after only one failed attempt to gain access to a site: