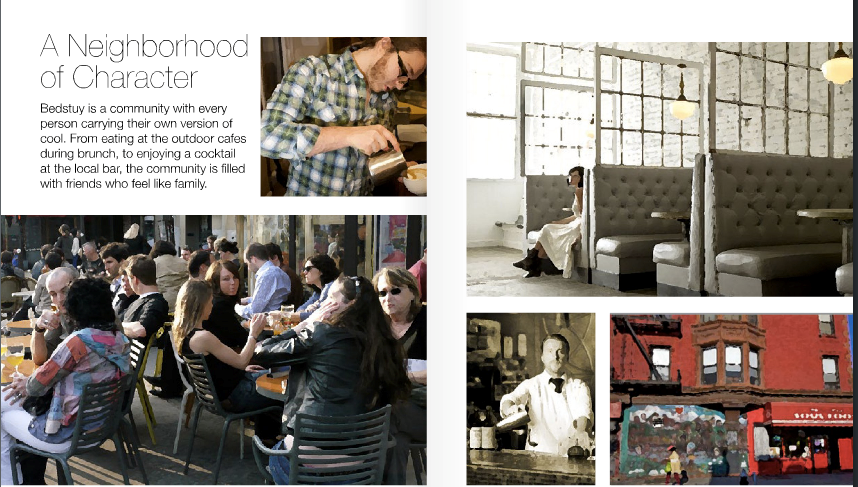 The online blog Brokelyn recently published a followup to a Daily News story that made quite an interesting observation:
Some real estate developers believe they'll have a better chance at "selling Bed-Stuy" retail properties by whitewashing its residents.
As Brokelyn pointed out, one particular developer, Bawabeh Brothers-- the owner of six storefronts along Fulton Street between Nostrand and Marcy-- plans to replace the current retail tenants with trendy restaurants and boutiques.
Apparently, this particular landlord feels the neighborhood would be more attractive to would-be retailers if everyone just pretended that there were no residents of color. In fact, he has gotten so brazen about this presumption, he has printed marketing materials to support his exotic fantasy.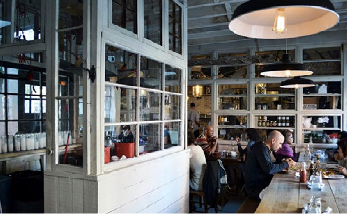 In a special Fulton Street retail issue of the brochure, the developer gives the handbook chapters and sub-titles, such as "Bed-Stuy Reimagined," and "Fulton Street Re-visioned," with renderings of a totally new Fulton Street void a single person of color.
You see a brushed-up Fulton Street that is barely recognizable, with glass-encased walkways, sidewalk cafes and high-end shopping boutiques.
Some of you might ask, "So, what's wrong with an improved Fulton Street with nice cafes and restaurants?"
Nothing. But in this case, the problem lies not so much in what you show as fantasy, but what you fail to show as fact.
The truth is, Bed-Stuy is a diverse community. The even realer truth is, Bed-Stuy is still predominantly black. However, the danger is, when fantasies align with money, the line between fact and fiction can get awfully blurry.