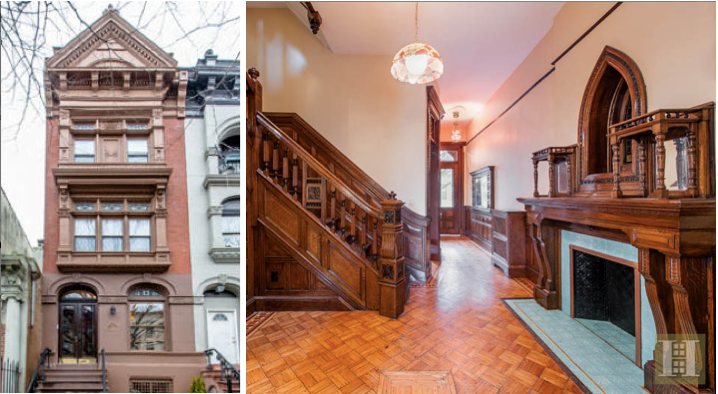 Brooklyn's definitely for sale on the international market, it seems. And it's not just Israel, Germany and China opening their purse straps.
An Australian investment firm named Dixon just made the four most recent record-breaking sales in Bed Stuy and Crown Heights, reported Brownstoner.
It was Dixon who broke the all-time Bed Stuy record for a townhouse by paying $2,250,000 for 22 Arlington Place last week. The house is less than 16 feet wide but has a brand-new, high-end renovation and is dripping with original 19th century detail.
Dixon who paid $2,100,000 earlier this month for 196 Hancock; $1,500,000 for an unrenovated house at 698 St. Marks in Crown Heights earlier this month; a similar purchase at 259 Decatur Street in May, an architecturally distinguished house with lavish detail in poor condition; and at 36 Rutland Road, a house on a double lot that set the townhouse record for Prospect Lefferts Gardens for $1,850,000 in January.
Dixon is also in contract to purchase 75 Macdonough Street, a landmarked multifamily apartment building in Bed Stuy with a good deal of interior detail still intact.