Brooklyn's Theo DuPree is here to put a new spin on laundry: wash clothes while enjoying delicious food and drinks at his new business Pearl Lee's Washtub, coming to Crown Heights this spring.
Pearl Lee's business model is a first-of-its-kind for Crown Heights. It will have all the trappings of a laundromat — including 10 washers and dryers for self-service — and those of a bar, serving beer, wine and cider on tap.
The laundromat will also be equipped with Wi-Fi and folding stations, DuPree told BK Reader.
Café fare, including pastries, coffee and tea, will be available for the early-morning patrons. Then, in the afternoon and evening, the bar will turn up the music and serve beer, wine and cider paired with burgers and hot dogs inspired by Jamaican and Southern cuisine.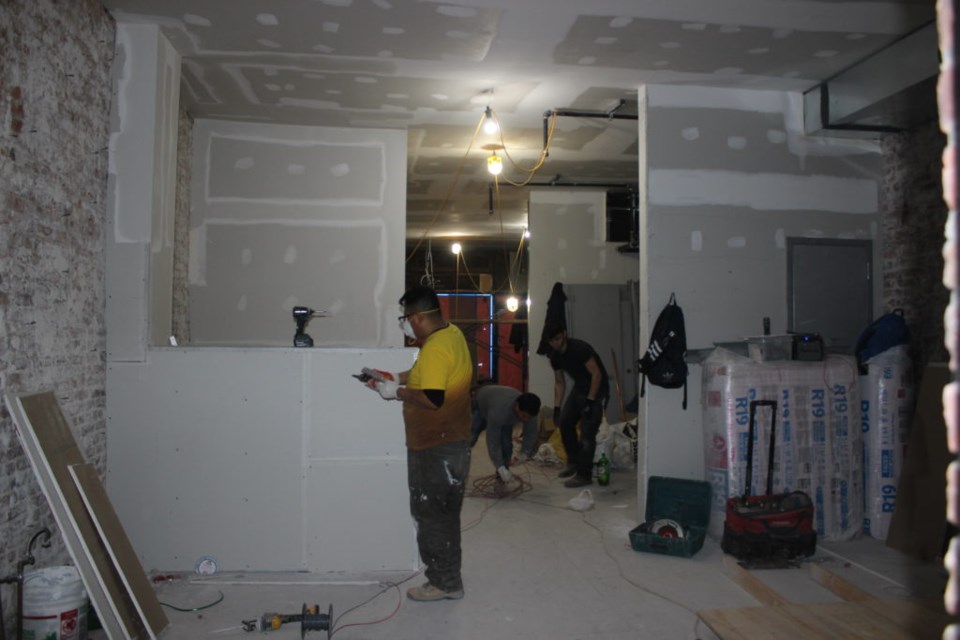 In warm weather, patrons are welcome to gather in Pearl Lee's backyard garden, where DuPree says he may host occasional barbeques.
"I want the community to be able to come together in a space where they're able to have an experience while doing something as mundane as laundry," DuPree said. "That's why I'm creating a laundro-bar."
Pearl Lee's will be on a quiet stretch of Rogers Avenue, between Montgomery and Crown Streets, and its prices will be on par with laundromats and bars in the area, DuPree says.
The atmosphere will be shabby-chic and unpretentious, but without the uncomfortable chairs and headache-inducing lighting common at laundromats.
"This is going to be an elevated laundry experience," DuPree said.
"We're doing a mix of soft, low lighting in the bar and brighter lighting in the laundry area — we may even do a chandelier near the washers just for fun."
Before opening Pearl Lee's, DuPree had a 30-year career in nursing and retired just before the pandemic. While nursing was his profession, he says barbeque has always been his passion and he also has a catering business that specializes in southern-style barbeque. The love of cooking comes from his family and he said the southern and Jamaican-inspired food on the menu was a tribute to his parents who are African American and Jamaican.
"I've always had a passion for cooking, specifically barbeque, and I'm so excited to be sharing what I love."
"Now that my idea for a business is becoming a reality, the excitement is building up."
The name Pearl Lee's is also a nod to a beloved relative — his aunt, who helped his mother raise him in Fort Greene, which is where he still lives.
"She was very nurturing and a good cook. She did all of our laundry growing up, so this is an homage to her. She's the inspiration," DuPree said.
"She was actually pretty stern, but once she got to liking you, you were in good with her."
Pearl Lee's will be open from 8:30am to 11:00pm, seven days a week.
While there isn't an official opening date, DuPree said customers should expect the business to be open by spring or early summer, depending on how long it takes to finish renovating the space and get a liquor license, among other preparations.
Proof of COVID-19 vaccination will be required for entry. The last call for alcohol will be at 10:30 pm and the last laundry load of the night will be 10:00pm.