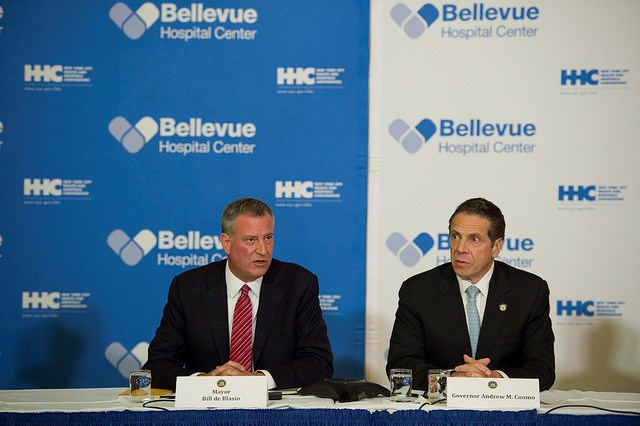 The Obama administration has expressed deep concerns to Gov. Andrew Cuomo and Gov. Chris Christie of New Jersey to modify their quarantine orders surrounding the Ebola crisis, as the president seeks to quickly develop a new, nationwide policy for the workers, The New York Times writes.
President Barack Obama, seeking to stem a steady movement toward more stringent measures taking place at the state level, is asking governors and mayors to follow a more national, standardized policy based on science.
Criticism from many medical experts are saying state policies are emerging that are too strict and may discourage aid workers from volunteering-- a necessary measure in helping to eradicate the disease at its source.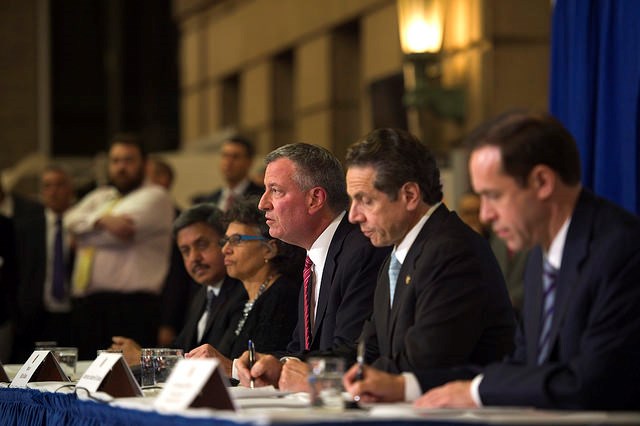 For example, Kaci Hickox, the nurse who became the first person isolated under the new protocols in New Jersey, emerged as the public face of the opposition, calling the quarantine treatment she received "inhumane."
But Cuomo, supported by Mayor Bill de Blasio, says his No. 1 job is to protect the people of New York, and this does that: Those quarantined at home will be visited twice a day by local authorities, he said. Family members will be allowed to stay, and friends may visit with the approval of health officials.