She may have weighed less than two pounds at birth, but baby Robyn has the weight of a whole community behind her.
Robyn was born almost three months premature in March, and spent the first five months of her life in the neonatal intensive care unit at New York-Presbyterian Morgan Stanley Children's Hospital.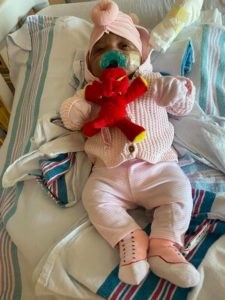 But thanks to the help of Bedford-Stuyvesant local Brittney C. Smith and the generosity of the Bed-Stuy community, the little girl came home last week to a house full of desperately-needed provisions.
Now, Robyn's mom Linda is saying thank you for stepping up for her in her time of need. "With the right support, we'll always make it through," she said.
Routine check
When Linda went into hospital for a routine check-up in March, only 29 weeks pregnant, she had no idea she would soon be meeting her baby girl.
But soon after being held at the hospital, an emergency C-section was ordered and Robyn came into the world -- weighing just one pound and eight ounces. BK Reader is using only first names to protect baby Robyn's identity.
"I was shocked," Linda said. "I fell in love with her." But with the joy also came worry. Because Robyn had come so early, Linda wasn't prepared. When it came time to take Robyn home, all she had to take her in was a blanket.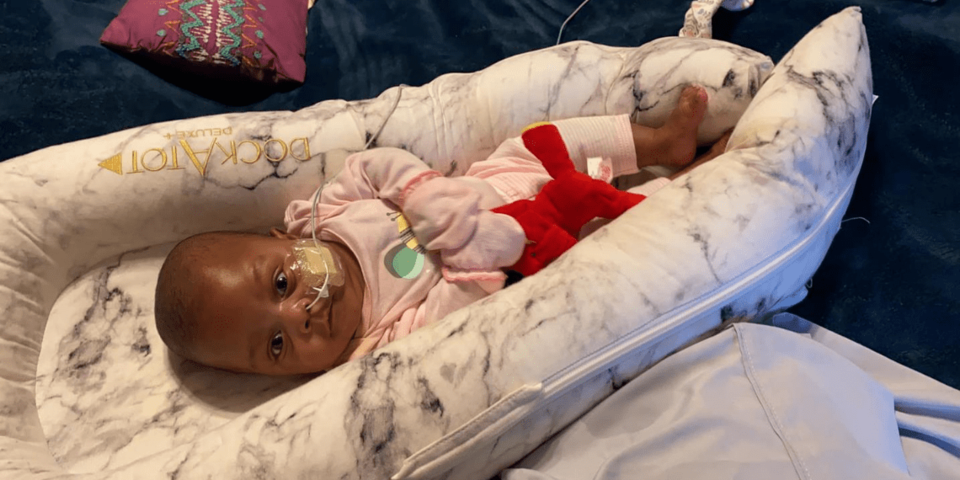 Linda turned to a person who had been there for her since day one of the pregnancy -- her former pharmacy tech professor Brittney C. Smith. "I was so lost, oh man," she said. "I came to [Smith] and I was hurt, I was very hurt."
Smith -- a professor at CUNY and the ABC Training Center -- listened to Linda, and then jumped into action for her former student.
The Brooklyn way
"I know sometimes in this day and age people don't want to be a charity case, but I wanted to let her know we live in a society where we help people," Smith said.
She had seen Linda's struggle -- giving birth alone due to the pandemic, not being allowed visitors, having to leave her new baby in the NICU for months after she herself was sent home, seeing Robyn battle an infection. Sometimes, the hospital couldn't even let Linda see her baby in person. If she had pumped enough milk, they would make her video call in.
Seeing the new mom's needs were more than she could provide on her own, Smith "went out on a limb" and -- with Linda's permission -- created a post in the Bedford Stuyvesant Brooklyn Facebook page asking for help. "I wanted to take the burden off her."
The response was overwhelming. Within 24 hours, Smith's social media was blowing up with the generosity of others. She started a registry at Target and the donations started flowing in. "My inbox was full, there were a million comments, some people wanted to donate money."
Over the next week, Smith drove from Brooklyn to Manhattan to New Jersey collecting donations. By the end, her living room was piled high with about 70 boxes from Target, Amazon and Walmart, hampers, wipes, diapers, an infant bed worth more than $200, a crib, baby swing, a breast pump and gift cards.
A sorority gave bags of supplies for premature babies and with donated cash Smith and Linda were able to buy a much-needed stroller and carseat designed specially for premature babies.
"It was an overwhelming amount of stuff, the scale of it," Smith said. "I had a house full of stuff, it would have been two car loads."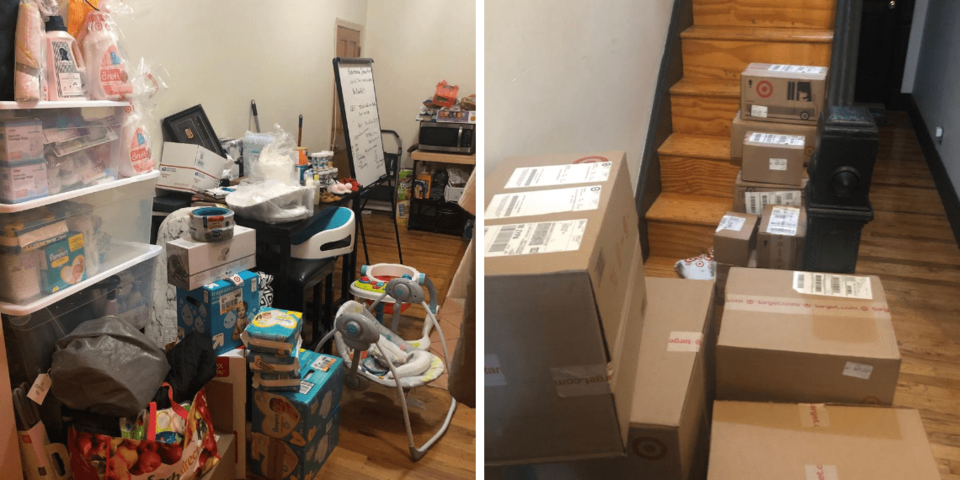 Grateful
When Linda came to pick up the items, she couldn't believe what people had done for her and Robyn. "I was shocked, I cried. I was like... this is amazing."
Now she has Robyn home, she is focusing on her life ahead. The baby was released with a feeding tube, so Linda has learned to put it in, remove it, and measure and pump exactly what her little girl needs. She also gets regular nurse visits.
Once she is able, Linda will need to go back to work. As a certified pharmacy technician, she's hoping an opportunity will come her way so she can one day stand on her own two feet to support baby Robyn long term.
But despite a challenging start in life, Linda says Robyn is flourishing. "She likes to laugh and smile," she said. "Everyone loves her."