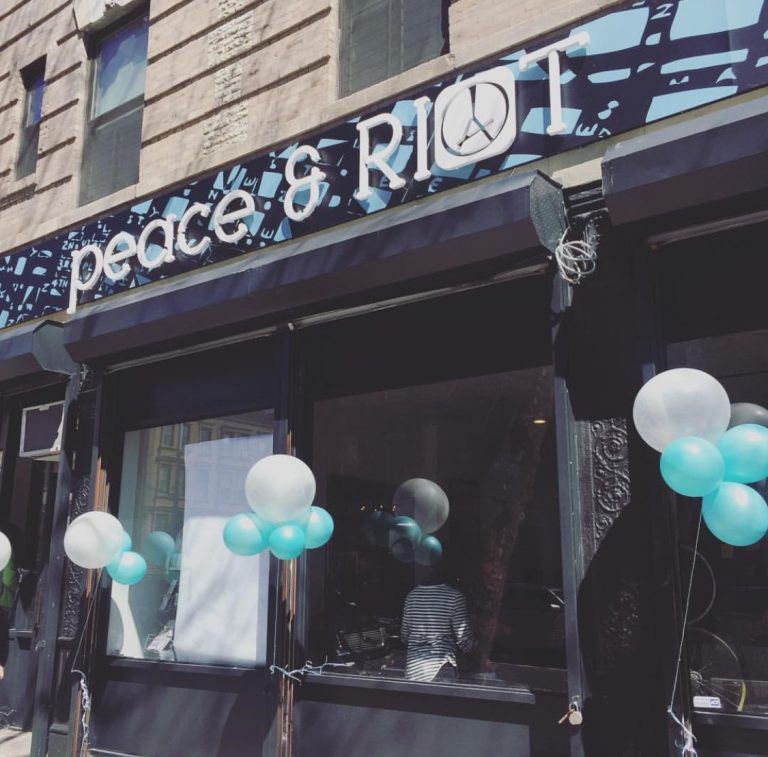 The popular Bed-Stuy lifestyle and design boutique, peace & RIOT, celebrated its grand-reopening on Saturday.
The store moved from its former Nostrand Avenue location to 401 Tompkins Avenue between Hancock St. and Jefferson Ave., expanding its retail space 1,000 feet while adding two more boutiques to its offerings-- Mary's Hands Jewelry (also formerly on Nostrand Ave.) and Indigo Style Vintage.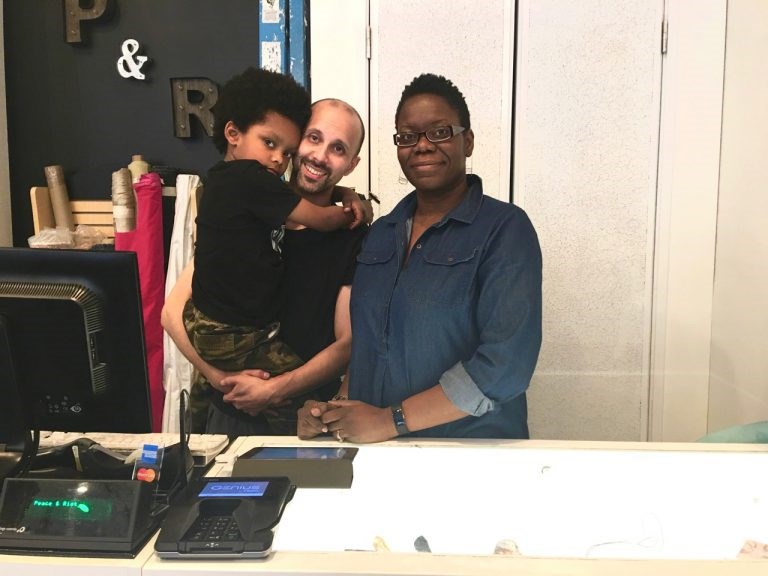 Husband-and-wife team Achuziam Maha-Sanchez and Lionel Sanchez have created a store combining each others' eclectic and global tastes influenced by their African and Caribbean heritages. Achuziam, an interior designer, brings her impeccable taste to the offerings displayed and also has a vast design knowledge base that is a perfect fit for the beautiful brownstones that surround the area.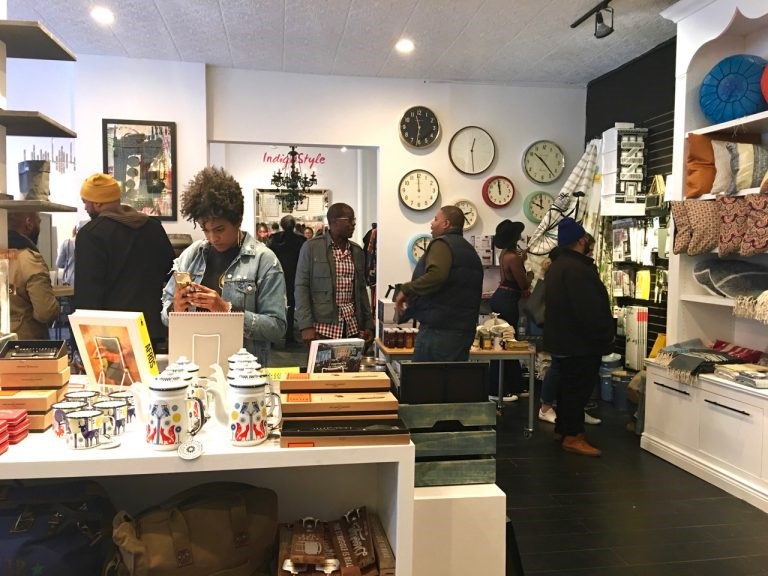 Check out these photos of their grand reopening, and don't forget to stop by and shop local!