On Tuesday evening, resident physicians and fellows of One Brooklyn Health came together to reflect on two years of living with COVID-19 with a candlelight vigil held outside the hospital.
Through the vigil, the workers reflected on the trauma they had experienced during the pandemic "amid a deeply inequitable healthcare system and in light of the particular devastation that occurred in the poor Black and brown communities One Brooklyn Health serves — inside the hospital walls and beyond," said organizers, the Committee of Interns and Residents union.
The resident physicians at One Brooklyn Health, which serves central and east Brooklyn neigborhoods, treated patients at the epicenter of the recent Omicron surge and throughout the pandemic.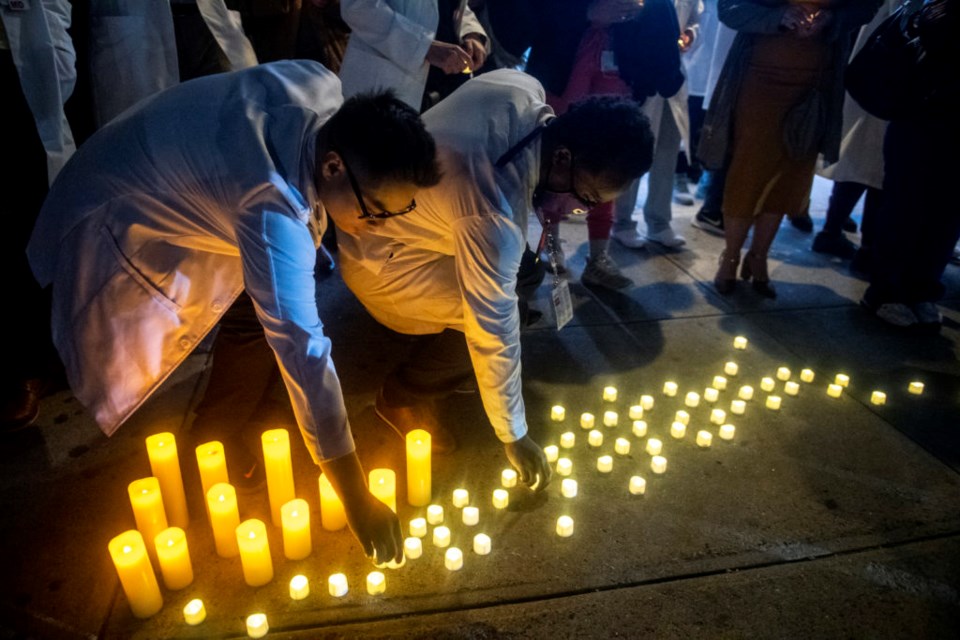 Dr. Colleen Achong, an internal medicine resident at Interfaith, said as a kid she had been a patient at Brookdale Pediatrics in the East Flatbush clinic, "so I know what the One Brooklyn hospital system means to the community, it means the world to them."
"They are literally the lifeline for people suffering from some of the worst health disparities and they should be a place of refuge, of healing, and of hope," Achong said.
"During the pandemic, healthcare workers tried desperately to place our lives and ourselves as shields between the community and COVID. We worked tirelessly, 24 hours, 24-7, until we fell asleep standing up."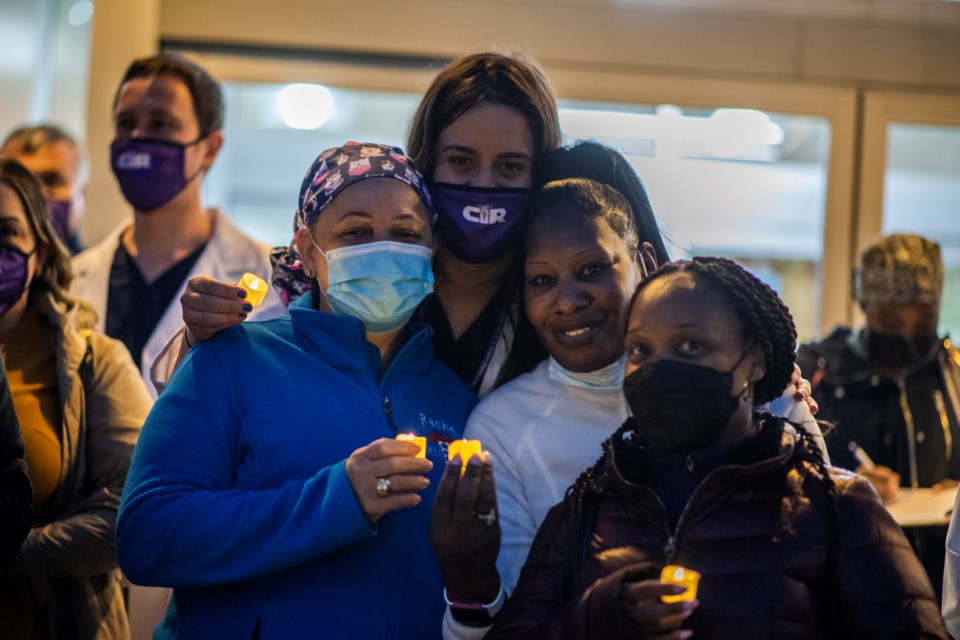 Dr. Salome Wiredu, a pediatric resident at Brookdale, added that in the two years since COVID came to New York City, "we've cried through it, we've healed through it, and through it all, you, our patients, our colleagues and our extended family have been right by our sides."
"Many residents were the last people or person to see some of our patients and look at them as they took their last breaths. Some of them held cameras so family members could say goodbye. The ones who built bonds so strong with their patients, that even on the days when they were exhausted and tired on their days off they came to see their patients just to see if they were OK. This phase in human history will be remembered by the history books, and even if your family members, your loved ones are not named in the history books, their names will always be etched in our hearts. We will always remember."