George Floyd's brother Terrence Floyd and Eric Garner's mother Gwen Carr joined a crowd of around 60 local leaders and community members to watch the election results trickle in at Bushwick's Starr Bar on Tuesday night.
As states started to shift red or blue, the crowd watched on anxiously and the mood intensified. But speakers called for action, no matter the result.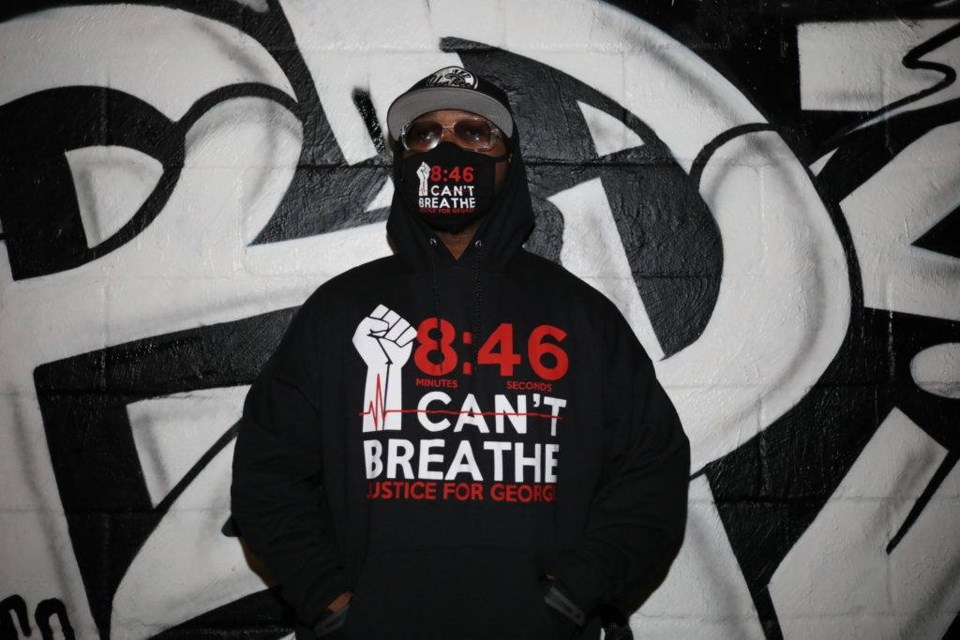 George Floyd's brother Terrence Floyd told BK Reader: "This election is very important, it needs to be a change. I have an anxious feeling about it cause it can go either way, but at the end of the day whichever way it goes, change is going to be made," he said.
"The change is not the man that they picked or the team, I feel that change is with the people, beause the president and the vice president can't do it all. That's why voting is so important, we have the power, the people have the power."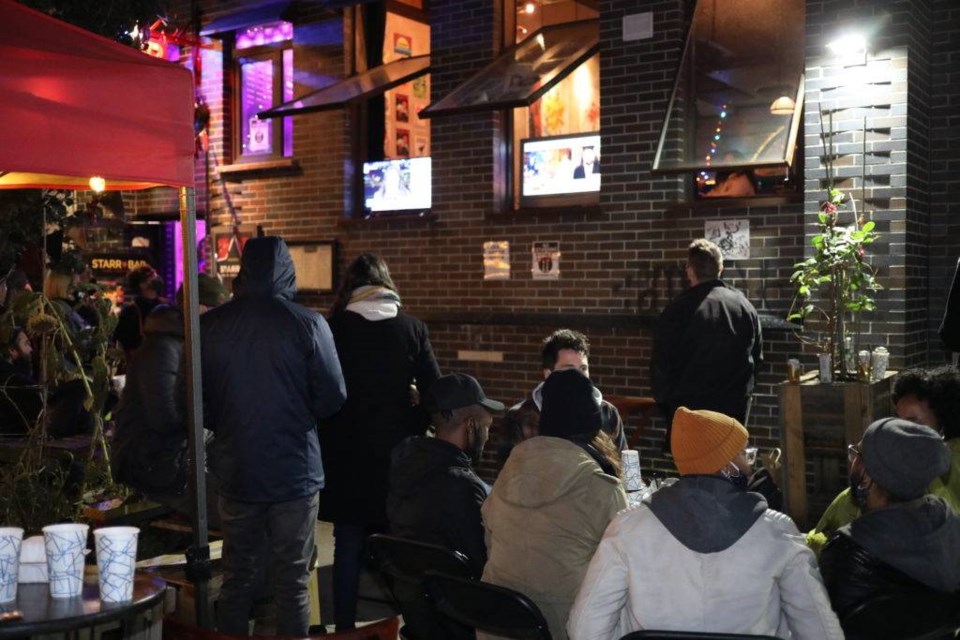 New York State Senator for the 18th District Julia Salazar was at the party while her own reelection was being decided. Unlike the presidential election, hers was an early and clear path to victory.
Around 9:30pm, she predicted it could be long time until we knew who the next president would be.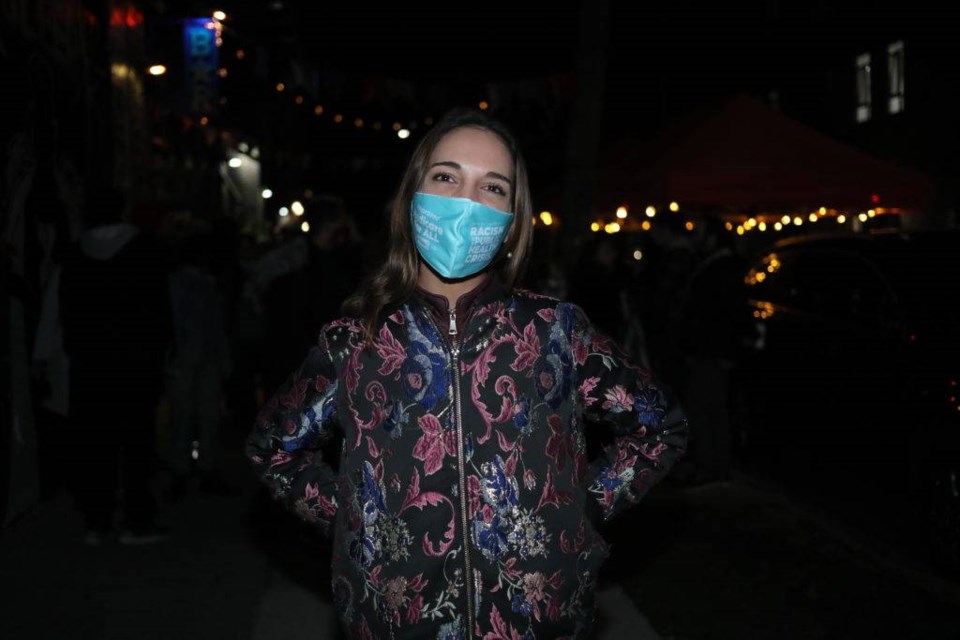 "I think it is really important that every single person vote is counted, but what I'm feeling right now is that regardless of the final result we need to be ready to fight for our people because the circumstances demand it," she said.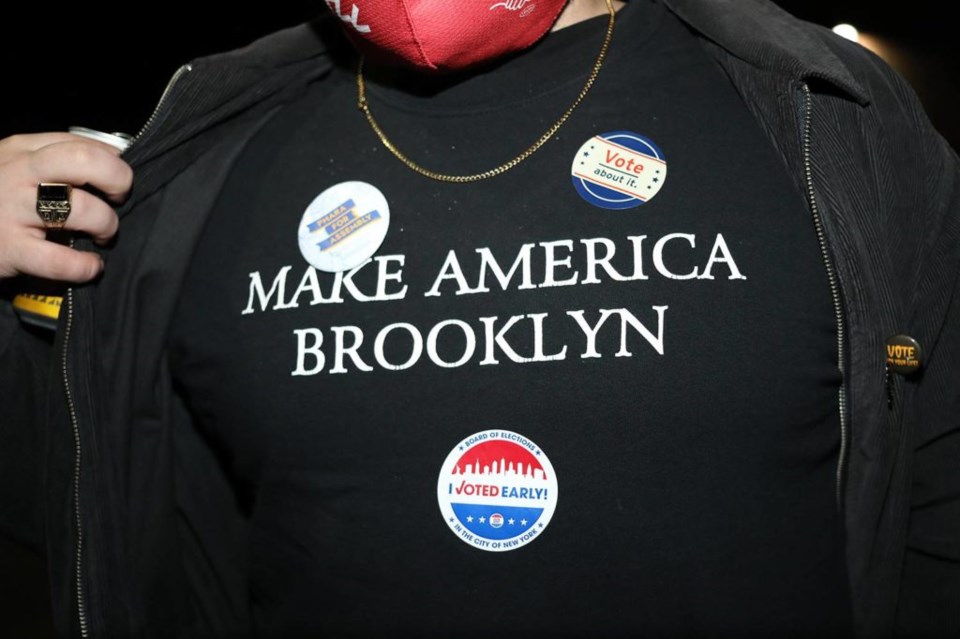 "This is a devastating time for many people, the economic situation, the public health situation, especially here in Brooklyn, so we need to be ready regardless whether Vice President Biden or Trump is elected, we need to be ready to fight for what our people need, because the federal government has really been leaving New York behind and leaving so many working class and vulnerable Americans behind."
Regardless of the result, she said, "we are probably going to need to be in the streets almost immediately, there are already actions planned for this upcoming weekend," to protect democracy.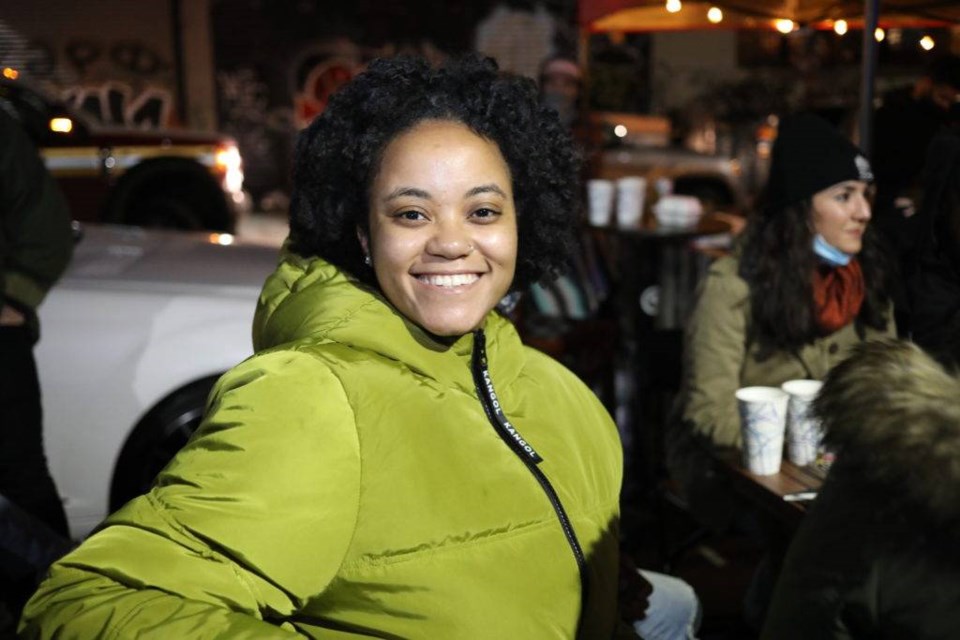 Flatbush resident Jessica Brown, 31, said although she was hoping for best, she was bracing for the worst.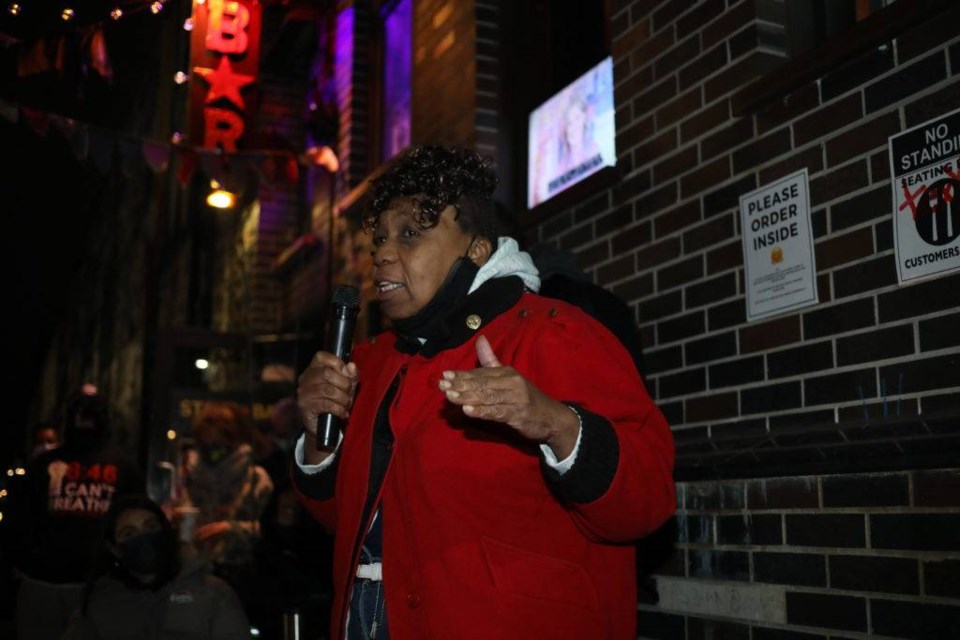 For Eric Garner's mother Gwen Carr, anxiety was high. "We are hoping for change, we are hoping that we get the result we are hoping for and that we can make this place a better nation. We need people in power that are going to make a better nation."
Brooklyn Councilmember and Borough President Candidate Antonio Reynoso said he was extremely worried about Biden and Harris not winning, but said over the last year the work many advocates had done on the ground made him feel inspired and empowered.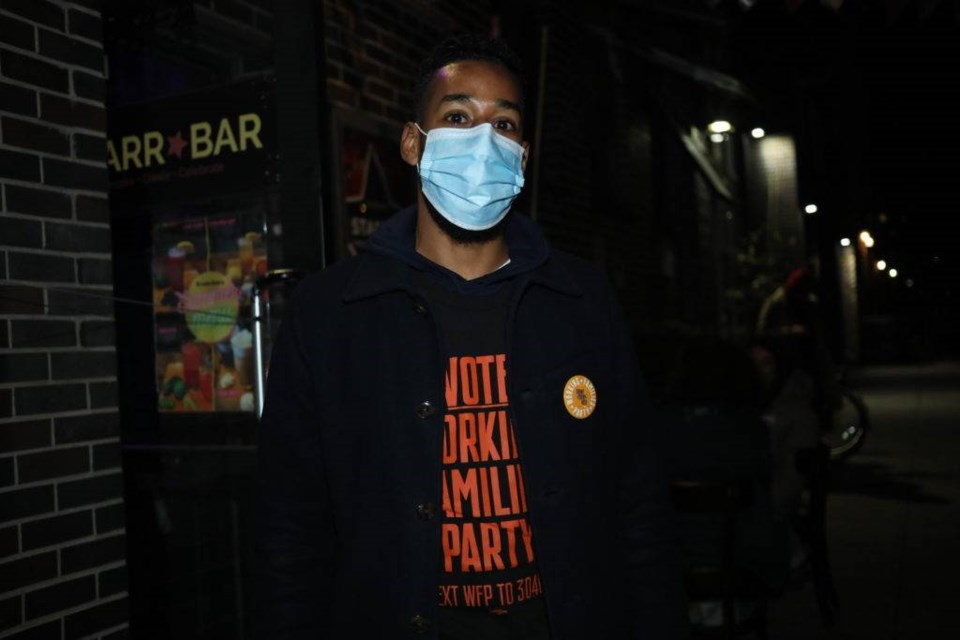 "No matter who is elected we are going to be able to affect change in a meaningful way on the ground. It's about building people power and not relying so heavily on the men on top, it is more about what the people on the ground are doing. If we can keep building that army and that togetherness nothing can stop us and we don't have to fear who's on the top."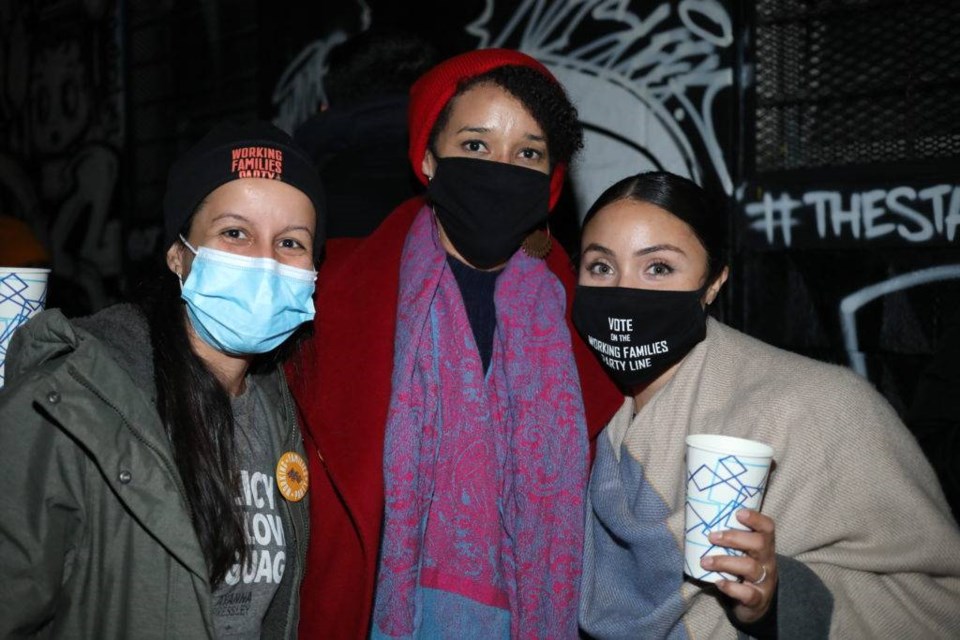 For City Council candidate Sandy Nurse, the resonating feeling was one of having a lot of work to do.
"We have to keep organizing and building community with people who feel affected and disillusioned by the political process," she told BK Reader.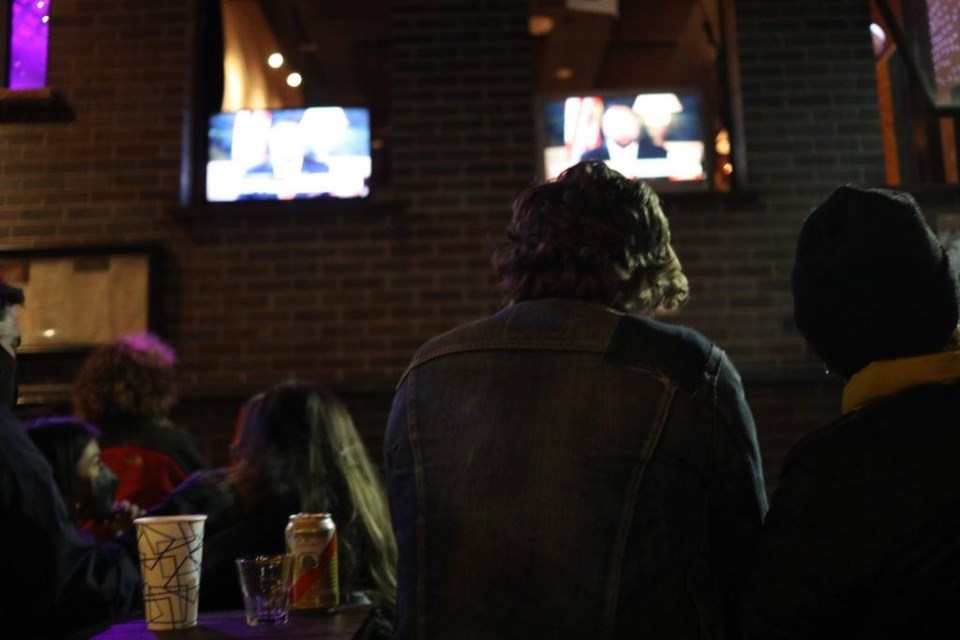 "We have to really focus on communicating to everybody, talking to as many people as possible and getting people into organized groups and into community spaces that feel inviting, inclusive and warm to meet people where they are at, and let them know that we care about their future and that we want to move forward as a collective, not as a divided fractional community but as a group of people really fighting for all of us here."
No matter who took office, she said it was important to strike at the local level.