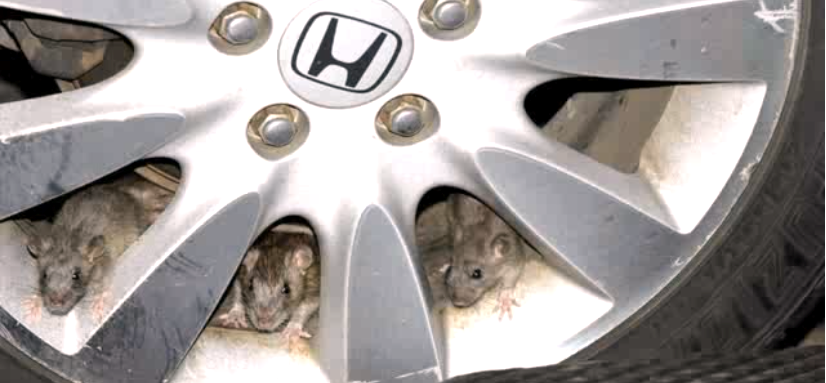 Notice an increase in rat spottings in the last year?
According to Caroline Bragdon, New York City's health department specialist and resident rat expert, last winter's big snow events may have brought more rats out of hiding and onto the streets, she told the Associated Press. She believes that happened when trash services had difficulty making regular pickups during the winter storms and garbage lingered on the sidewalks.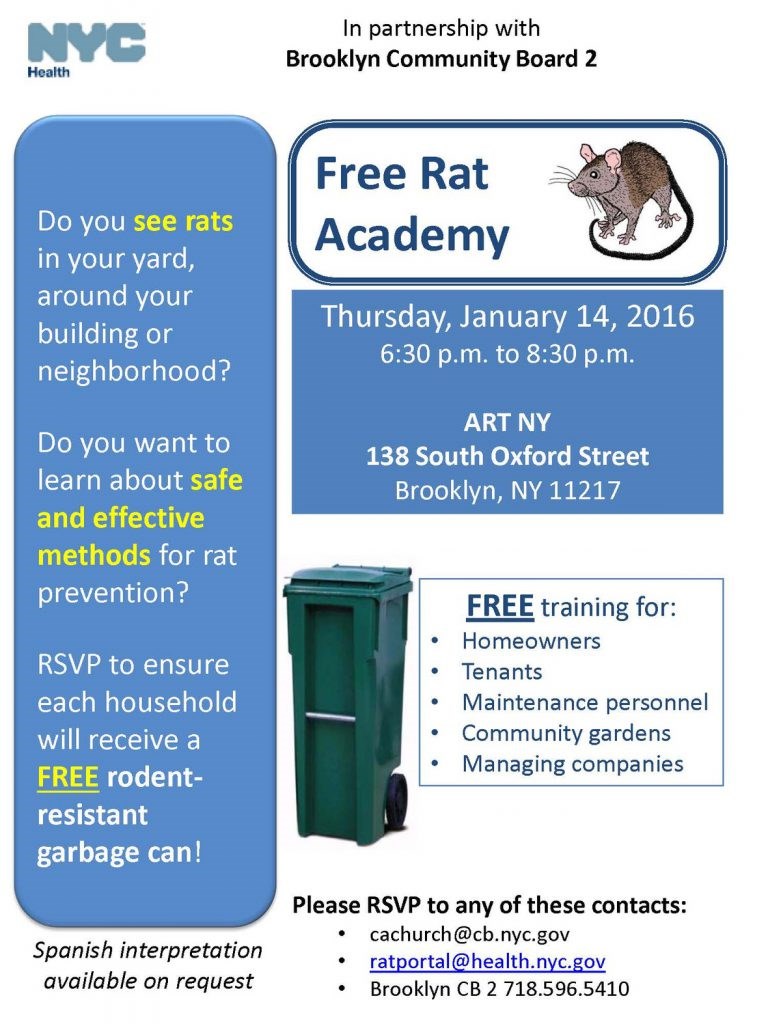 So last May, Mayor Bill de Blasio announced he was going to beef up a successful pilot program aimed at ridding the rats from seven neighborhoods across New York City with the highest number of rat calls to 311. In Brooklyn, those neighborhoods included Bedford-Stuyvesant, Ocean Hill and Bushwick. He said he would allocate $3 million to make it a permanent program and eventually expand it citywide!
Well, it looks like those efforts are beginning to take root:
On Thursday, January 14, from 6:30pm - 8:30pm, the New York City Health Department, in partnership with Community Board 2 (CB2), will hold a "rat academy" for residents, businesses and organizations in Brooklyn that want to learn how to combat rodent infestation.
Free rodent-resistant garbage cans will be given to attendees who RSVP by 12:00 Noon on January 12.
Please RSVP to CB2 at either cachurch@cb.nyc.gov or 718-596-5410, or to the Department of Health and Mental Hygiene at ratportal@health.nyc.gov.