The controversial North Brooklyn Pipeline should be paid for by the people, despite thousands of Brooklynites fiercely opposing it, state officials have ruled.
Late last Friday, the New York Department of Public Service and National Grid filed a joint proposal that would see 1.9 million customers in Brooklyn, Staten Island, parts of Queens and Long Island pay more in their rates to cover the cost of the pipeline.
The agreement comes after two years of confidential rates negotiations that ran parallel to protests mounted against the pipeline from Brownsville to Greenpoint.
"Now we know exactly where the state stands," Sane Energy Project organizer Lee Ziesche told BK Reader. Sane Energy, a non-profit, has led the fight against the pipeline for many Brooklynites over the past years.
"The state thinks we should have to pay the $129 million that National Grid spent on Phases 1 to 4 through infrastructure that we opposed. Thousands of comments have said 'not a single dollar.'"
'Unnecessary' pipeline
Ziesche is referring to the first four phases of the North Brooklyn Pipeline, which is set to carry fracked gas under Brownsville, Bed-Stuy, Bushwick, Williamsburg and Greenpoint, ending at a National Grid Depot on Newtown Creek.
National Grid says the new pipeline allows the current gas supply to move around with more safety, reliability and efficiency.
"The proposal seeks to fund programs necessary to continue safe and reliable service, modernize the gas network for safer, more reliable and cleaner delivery of energy," National Grid spokesperson Wendy Ladd told BK Reader.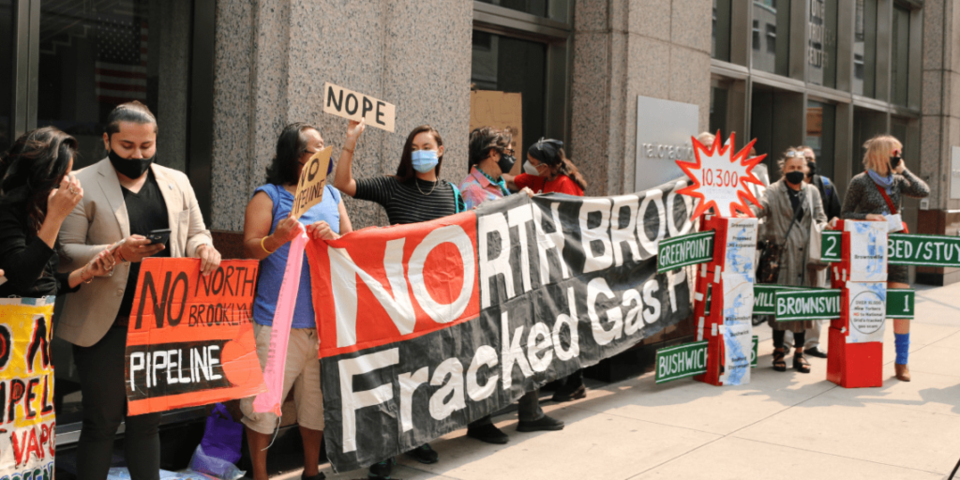 "Given the challenging economic circumstances in our communities, it allows us to maintain our focus on customer affordability through maximizing efficiencies over the multi-year rate plan."
But opponents say the pipeline is an unnecessary piece of infrastructure designed to allow the utility to ask the state for more money from ratepayers.
According to Sane Energy, the agreement proposes to raise monthly bills for 1.9 million customers by at least $125 per year on average by the middle of next year.
National Grid said the agreement would increase the average customers' bill by around $5.56 per month for the rest of this year starting August, and then by $4.89 per month next year, which is about $88 extra per year by the end of 2022.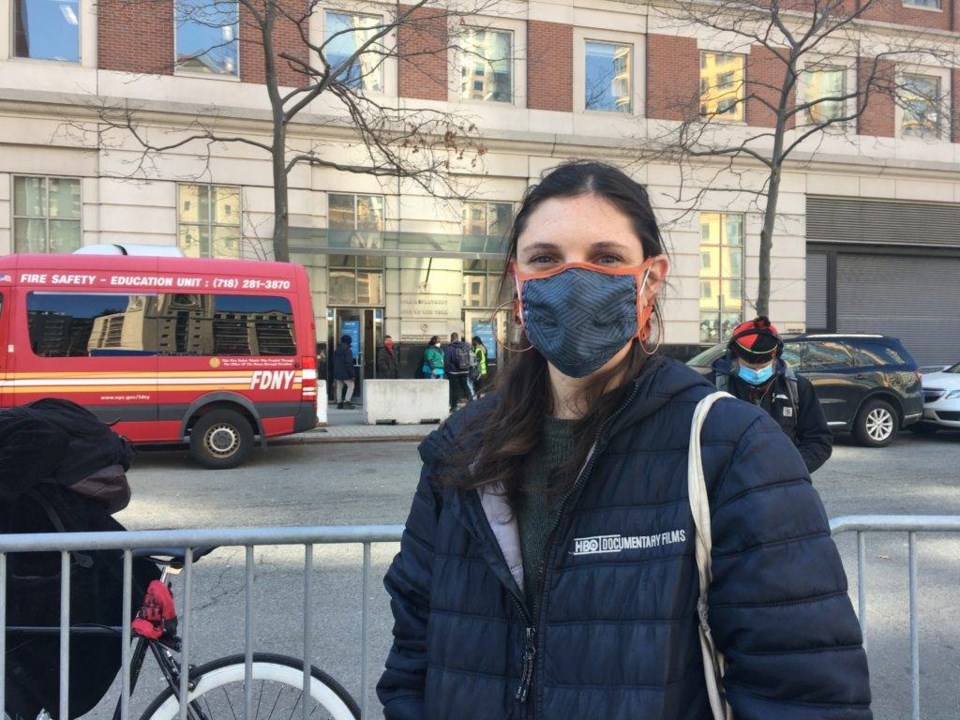 Ziesche said it was "unacceptable" as people are recovering from the pandemic, and over 240,342 residential customers are 60 days or more behind on their National Grid bills, according to state filings.
"I think the way this process is set up is to ensure the corporate utilities make money for their shareholders, and that's not what should be defining our energy system, Ziesche said. "It should be energy as a right for all people."
She joined the confidential rate case in its early stages, and Sane Energy Project went on to raise the alarm about the fracked gas pipeline, which thousands in Brooklyn ended up opposing in the past year, even putting their bodies on the line to halt construction.
Need for public power
Like many energy infrastructure projects, the pipeline has been built through historically Black and Brown communities with barely any community notification.
Communities of color and low-income communities are disproportionately located in areas that are vulnerable to extreme weather events and places that are polluted with toxic waste. Research has also highlighted it is likely that polluters site their activities in low income areas.
While Ziesche still can't speak about many of the confidential details of the rate case, she said it convinced her New York needs public power.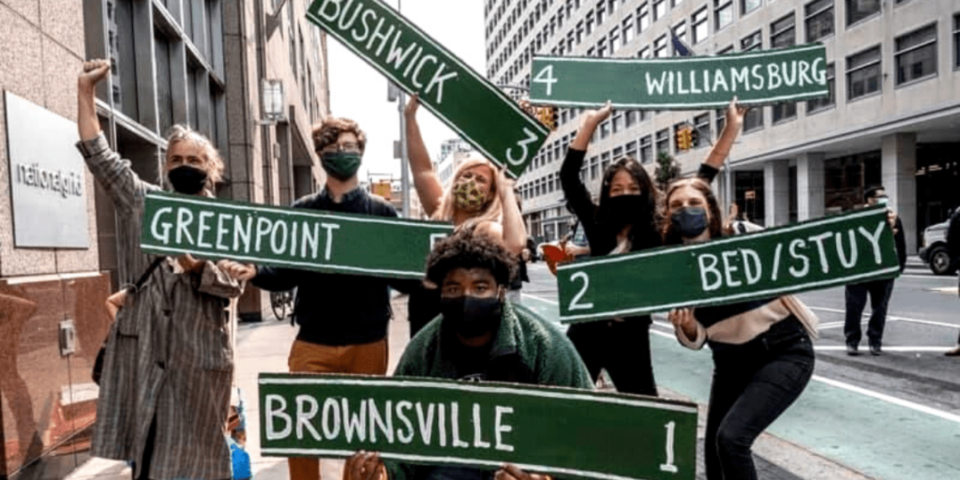 "We need a systemic change and to take away the corporate profit model. The Department of Public Service is just as committed to protecting National Grid as they are the public.
"So we have a short term strategy of fighting this rate hike, and long term plan of getting rid of National Grid and Con Edison for good."
Margot Spindelman, a Greenpoint resident who also joined the rate case, said the agreement was a "cruel continuation of a policy that allows corporate utilities to poison our communities and our planet, while taking our money and handing it over to their shareholders."
While the agreement includes provisions pushed by pipeline opponents that makes it slightly harder to get new infrastructure approved, most say it doesn't go nearly as far as it should.
Call to action — now or never
There is one last chance for Brooklynites to not pay for the pipeline, Ziesche said, but they need people to do one last push.
She said the Public Service Commission still needs to approve the agreement, and before that happens there needs to be an evidentiary hearing, statements of opposition or support and public hearings.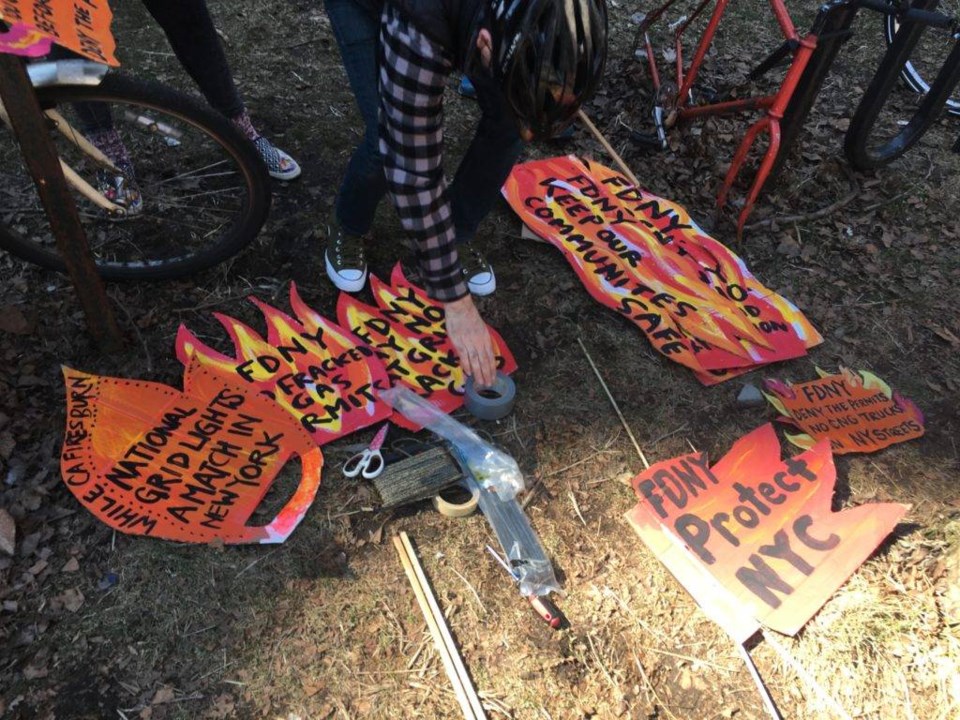 The Commission is slated to vote in July or August.
"The PSC can absolutely deny this request and they should, if they're looking at the evidence, if they're listening to public opposition."
Sane Energy Project will be filing in opposition, and said people can get vocal against the rate hike in public hearings or through public comments. The organization typically keeps people informed on its Facebook page and website.
"It really is the moment now," Ziesche said. "If not, we're going to be paying for this for years to come."