When floods ripped through the basement of Bed-Stuy ice creamery Lady Moo Moo in the wake of Hurricane Ida, the first thing owner Steve Lipschutz did was call his insurance company.
But â€" like many Brooklynites living in flood-prone areas â€" he was told he was not covered for floods. The news saw him turning to Lady Moo Moo's community of loyal customers to recoup the financial losses through GoFundMe.
"We fully understand that we are not the only ones that this storm impacted. So, we will do our part to help others. However, if you could assist us in any way, it will be greatly appreciated," Lady Moo Moo said at the time.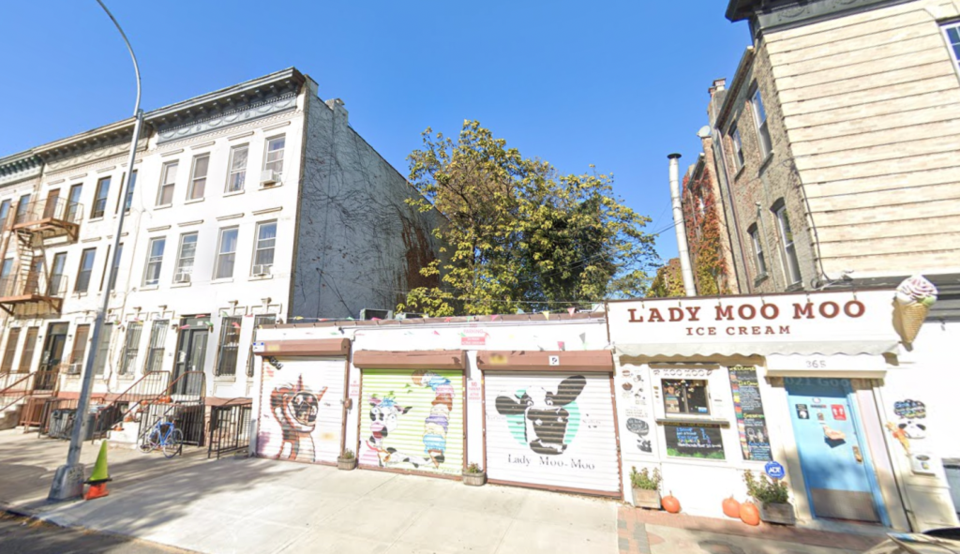 The sentiment was right: After the Sept. 1 floods that took 16 lives in New York, many Brooklyn businesses and individuals went to fundraising websites to try to recover financial losses.
Brooklyn favorite Cafe Erzulie set up a GoFundMe for one of its employees, Betty, an Ecuadorian immigrant and grandmother of three who had all her belongings destroyed in the floods. Meanwhile Bushwick hotspot Winona's fundraised for one of its employees who lost everything in a basement apartment.
Unfortunately, it took a crisis to recognize that too many New Yorkers who are at high risk for flooding have limited options to pay to protect themselves.
On Tuesday, New York City and a number of non-profit partners announced they were doing something about it.
The NYC Mayor's Office of Climate Resiliency and Center for NYC Neighborhoods, in partnership with the Wharton Risk Center, will soon begin a new pilot project that financially supports marginalized communities affected by flooding through a new "inclusive insurance" model.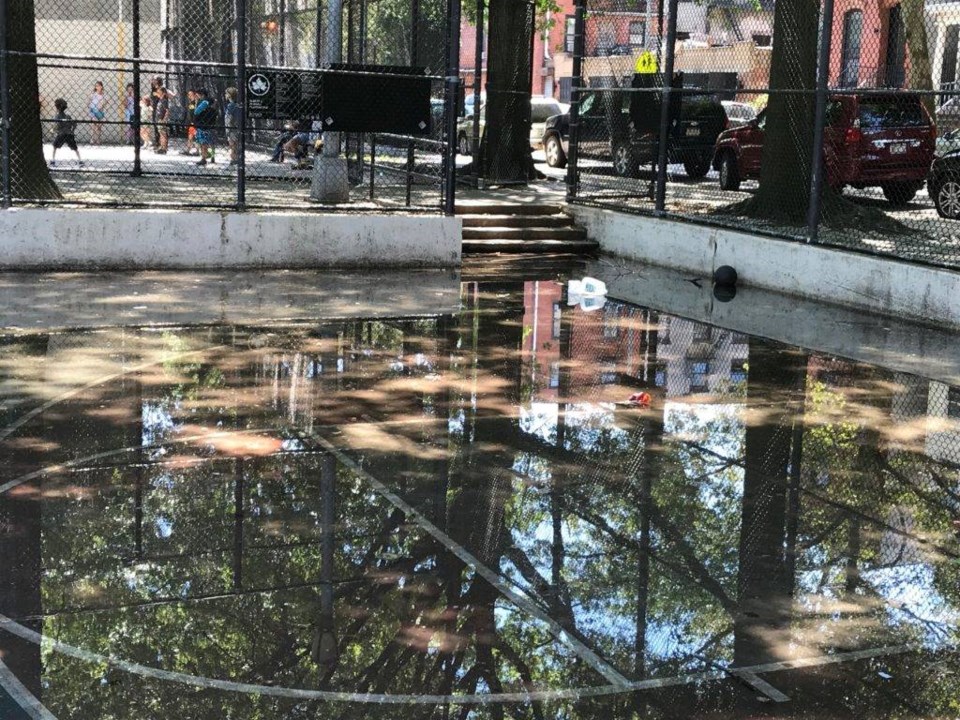 The model allows local governments to partner with insurance companies to create low-cost options for those at high risk for flooding. New York City is one of the first local governments in the country to adopt it.
"Homeownership means little if you can't afford to be protected from what you don't expect," Center for NYC Neighborhoods CEO Christie Peale said.
"This pilot program makes New York City one of the first cities in the nation to tackle high insurance rates for low- and middle-income working families at the neighborhood level, protecting whole communities, especially as major storms happen with greater frequency and intensity."
In practical terms, the pilot has two prongs.
Firstly, the Center will consult with 50 to 75 at-risk households and property owners to help right-size their flood coverage, fix errors in their plans and explain how their insurance cost might be impacted by risk and mitigation options.
Secondly, program partners will facilitate trainings on flood insurance. They will also get info out about how NYC homeowners can protect their homes and finances from flooding.
"We know that many households do not get the financial resources they need to recover from disasters. With flooding increasing â€" as the remnants of Ida so recently reminded us â€" we need new solutions," said Wharton Risk Center Executive Director Carolyn Kousky said.
"We're excited to partner with the Center for NYC Neighborhoods and the Mayor's Office of Climate Resiliency on this innovative project to develop new insurance models to help improve the recovery of lower-income households in New York City."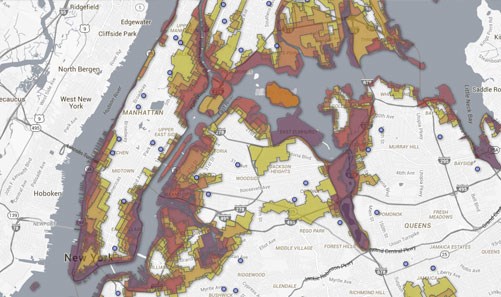 A number of Brooklyn neighborhoods are at high risk of flooding.
According to New York flood maps, the South Brooklyn waterfront shows the most risk, including Red Hook, Brighton Beach and Howard Beach.
In Queens, the Rockaways rate as the highest risk for evacuation, Lower Manhattan waterfront is at high risk in Manhattan, including South Street Seaport, Tribeca, Battery Park City, and the eastern and western waterfronts through Upper Manhattan.
Significant portions of Staten Island, along the western and eastern waterfront, are also at risk. Click here to search your address on the Flood Zone NYC map.
The two Brooklyn neighborhoods with the most complaints about street flooding in 2018 were Coney Island and Borough Park.