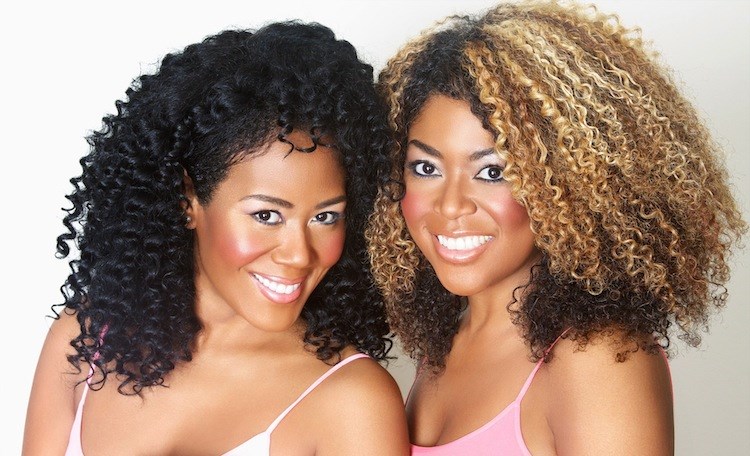 When Miko Branch and her sister Titi Branch moved to Bedford-Stuyvesant from Flushing, Queens in the early 90s, they had no idea they were about to spark a movement.
Together, they opened a hair salon, simply because they had a knack for styling hair. And they chose Brooklyn for the salon's location, simply because they liked the borough's architecture and the energy: "Visually, it was just so much more beautiful than what I saw in Queens," said Miko. "There was a feeling, a culture, a pride that people seemed to have so naturally."
Little did they know, that "natural feeling" they were getting would become the foundation for Miss Jessie's, one of the biggest, most respected—and one of the first—lines of hair care product created for natural, textured hair, void of perms or chemical straightening products.
The product was named after Miko's and Titi's grandmother, Miss Jessie, who was always in the kitchen whipping up some new concoction. Miko said, she cared a lot about two things: good food and good grooming.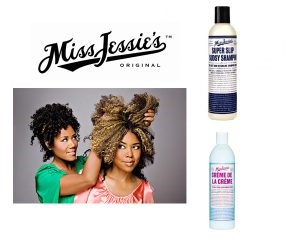 Since its 2004 debut, Miss Jessie's premier product Curly Pudding®, has won several awards, including the prestigious 2009 Allure Best of Beauty Award, 2008 Shecky's Best Wave Enhancer and the 2009 Essence Seal for the Hottest Natural Haircare product in Atlanta. Since then, Miko and Titi have launched ten more products, opened a salon in SOHO on Broadway, between Grand and Howard, and are considered the leader in kinks, curly hair and waves.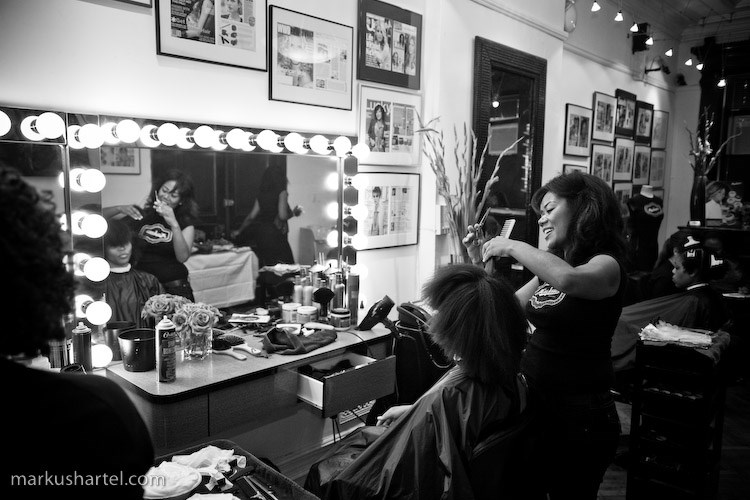 Miss Jessie's products have been featured in numerous popular publications including O, The Oprah Magazine, Allure, Essence, Lucky, Marie Claire, WWD and Elle, in addition to appearing on NBC's The Today Show. Celebrity fans include Alicia Keys, Joss Stone, Halle Berry, Keri Hilson, Rhianna and Randy Jackson to name a few.
In this exclusive interview, The Brooklyn Reader sits down with Miko, co-founder of Miss Jessie's, for an intimate conversation about her childhood, her inspiration, her business, the industry, and how it all got started.
______________*______________
Brooklyn Reader: What were you like as a child-- delicate, tomboyish, creative or bookish-- and how, if in any way, did that play a role in how you viewed your own hair?
Miko Branch: I was a girly-girl interested in dolls, tea parties, dressup and makeup. Not only did I love beauty, but I had a wonderful dexterity with my hands and I always did hair very well. Everyone on my block got their first relaxer from me; they got their hair cornrowed by me. But I had a very stern father. And he was adamant that we were independent and do for ourselves. That was a big theme in our family: Being independent and being free. That was important to him: Be your own boss. Me and my sister Titi heard that a lot growing up.
BR: How did you get started in the hair product business?
MB: As I started doing hair, my dad's mantra eventually led me to owning my salon with my sister. I first opened up in 1997 on Bond St in Boerum Hill. We started getting serious about natural and curly hair. And once we got serious, we needed the products to support everything we were doing. So we took the products we liked that were already on the shelves and added a little bit of this and little bit of that… many times it wasn't what we wanted.
It took us a little while to come up with something that we liked to use on the growing number of people who were wearing their hair natural. They loved it and wanted to know how they could get more of it. We'd explain it was something that we put together, but it wasn't really a product. We didn't intend to go to market with it. But the customers wanted to be able to maintain their hair the way we styled it, and they really wanted this product. So finally we decided we should package it, so it would look beautiful. Before we knew it, we were in the hair product business.
BR: Why do you think the desire for natural hair has become so popular again?
MB: It's a lifestyle. People wonder if it is a trend, but it's not. It's a lifestyle. Our hair is an extension of who we are, so it's about a renewed desire to now embrace your whole self.
BR: There are literally hundreds of brands of natural hair products on the market now. What makes your product distinct?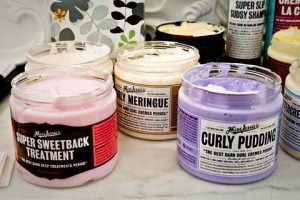 MB: Well, the #1 reason is that we were the first: we are the originators. Before there were any products on the shelves, there was Miss Jessie's. Deep in Bed-Stuy, in our brownstone, we were coming up with solutions for maintaining curls, kinks and waves. We understood that this was something that people really wanted to do, but didn't know how to do it. So we were able to hit the mark. Curly Pudding works. Baby Butter Cream works. For highly textured hair, all of our products work.
BR: What exactly do you mean by the products "work?"
MB: It means we make good on the promise to show results. Miss Jessie's inspires growth and density. It adds moisture, holds the curl in place, gives sheen. Some want to transform their kinks to curl. Some simply want to hold their curl. One thing that I love about Miss Jessie's is that we think seriously about coming up with solutions that help many different scenarios of natural hair.
BR: What's next for Miss Jessie's?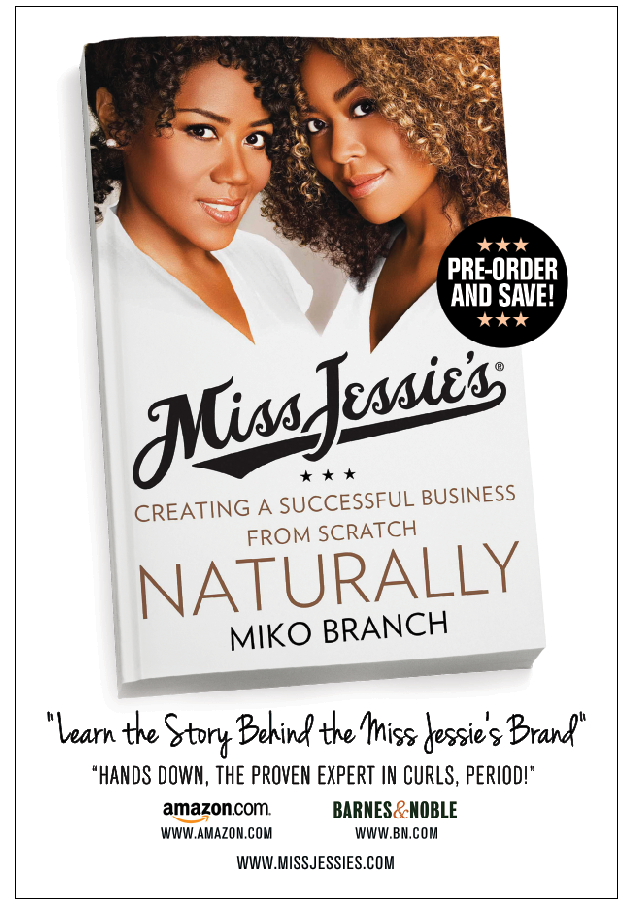 MB: We're working on a book, Miss Jessie's: Creating a Successful Business from Scratch, Naturally by Harper-Collins. It's a business memoir, coming out April 2015. But you can pre-order on Amazon and Barnes and Noble.
In the book, we talk about how we built our business, who we are and our participation in this wonderful natural hair movement. Hopefully, it will inspire others to also realize their dreams and make their dreams a reality.