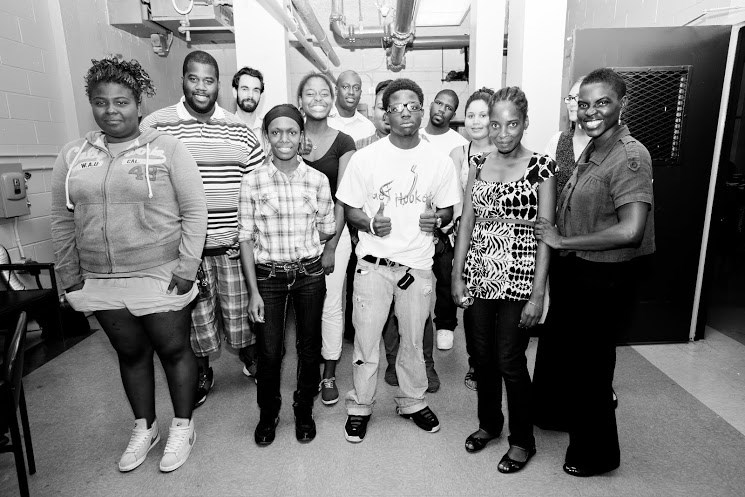 MAZii Learning Center Inc., the Brooklyn-based program that leverages technology as a learning and engagement tool to connect young people with elderly residents, has been selected for the 2015 Best of Brooklyn Award by the Brooklyn Award Program.
Each year, the Brooklyn Award Program identifies companies that have achieved exceptional marketing success in their local community and business category, making Brooklyn a great place to live, work and play.
"Alarming numbers of older adults feel disconnected, and an equally large number of youth feel misunderstood," said Andrea Lawrence, MAZii's founder and executive director. "What better way to connect the two than by using a technology, a that requires conversation, learning and teaching?"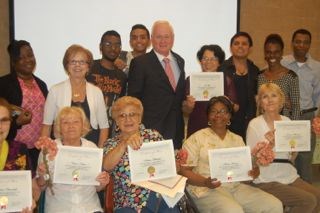 MAZii-- which means "together" in Greek-- won in the Educational Associations category. Since it's inception in 2007, the organization has transformed lives through Brooklyn.
MAZii's interns, also known as "Intechies," first receive specialized training and then teach technology to older adults at their church or community centers for 8 weeks. Once in the field, Intechies work together as a team. The Intechies have worked at centers in Fort Greene, Park Slope, Sunset Park, Bed-Stuy, Brownsville, East New York and more neighborhoods in and around Central Brooklyn.
Lawrence said she founded MAZii because she noticed a growing communication divide between the youth and elders with the proliferation and use of technology. She said, as the youth grew in their knowledge of technology, they seemed to lack the wisdom or patience to apply it.
"Our elders possess wisdom to share, but are often forgotten and neglected in this fast-paced technology advancement," said Lawrence. "I created MAZii to bring both worlds together. We see the fruit of our work, with seniors who are now comfortable texting, skyping and using laptops.
"But even more when the youth take leadership roles in their community and show their elders they care by facilitating INTECH* groups.
"I am glad to play a part in this exchange and to witness the transformation in both generations."