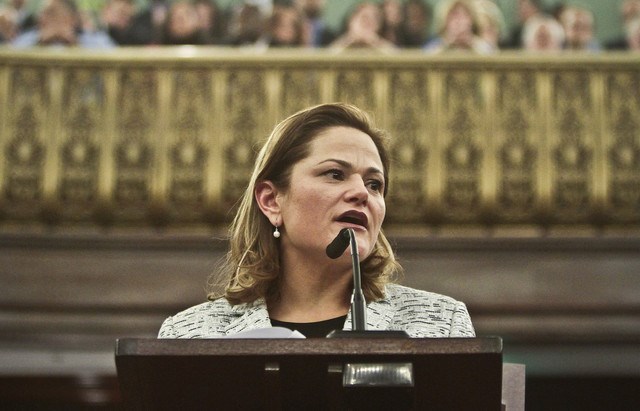 New York City Council Speaker Melissa Mark-Viverito said she would like to see the minimum wage in the city increased to $15 an hour, reports the Daily News.
What Mark-Viverito is proposing is nearly double the city's current minimum wage of $8. But she said she is ready to convene hearings on the matter.
Hopefully, she will have the support of Mayor Bill de Blasio, who has been a longtime proponent for raising the minimum wage-- part of his progressive agenda for attacking income inequality in the city.
Just this past Monday, de Blasio brokered an agreement with Gov. Andrew Cuomo to allow New York City to make a 30 percent progressive increase over the state's new minimum wage of $10.10, bringing the city's wage to $13.
But only two days after the mayor's deal, Mark-Viverito is shooting for $15.
James Parrott of the Fiscal Policy Institute said New York is lagging behind other states in implementing a higher minimum wage, which he said could help stimulate the local economy.
The Seattle City Council on Monday approved a $15 minimum wage, the nation's highest, to be phased in over several years.
De Blasio had a closed-door meeting April 29 with Seattle Mayor Ed Murray to discuss that proposal.