Mount Sinai Hospital's Mobile Mammography Program will bring free breast cancer detection services and education to Brownsville on Thursday, March 7.
The van, equipped with state-of-the-art, digital 3D mammography technology, will be parked at 560 Sutter Avenue, from 10:00am to 3:00pm. Eligible patients, women aged 40 and older, without symptoms of breast cancer and who have not had a mammogram in the past year, can sign up for a no out-of-pocket cost mammogram.
"Annual screening mammography beginning at age 40 has been shown to save lives," said Laurie Margolies, MD, system chief of breast imaging and professor of radiology at Mount Sinai. "Our goal is to help women understand the benefits of mammographic screening and early detection."
A mammogram is an X-ray picture of the breast which helps detect cancer before a woman or a health care provider can feel any lumps or symptoms. Statistics on early detection show:
99 percent of women diagnosed with breast cancer at stage 0 and 1 will survive and thrive;
85 percent of women with stage 2 and 3 breast cancer are just as likely as someone without breast cancer to live five more years;
More than 80 percent of people diagnosed with breast cancer live for ten years or longer;
Regular mammograms reduce the rate of breast cancer death by up to 23 percent in women ages 40 to 49.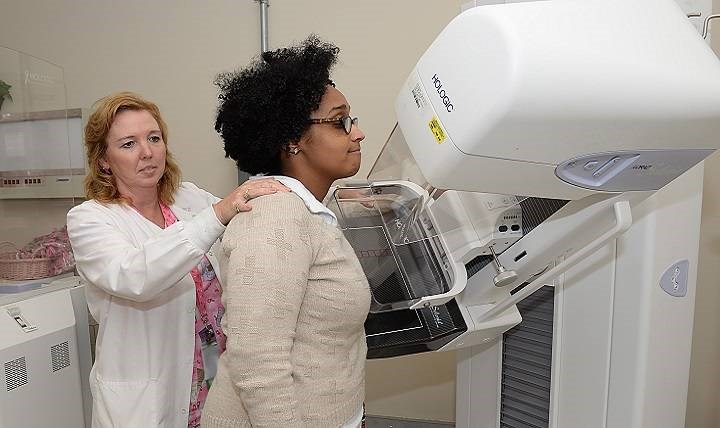 Despite these statistics, one out of four women aged 40 and older in New York City is not regularly screened for breast cancer, which is the most common cancer in women; it is also the second leading cause of cancer-related deaths among women. New York State has one of the highest breast cancer rates in the country. In NYC alone, there are approximately 6,000 new breast cancer cases each year and more than 1,000 breast cancer-related deaths.
"Yearly screening mammography reduces, as much as possible, a woman's risk of dying from breast cancer," Margolies emphasized.
Particularly minority women face significant disparities in breast cancer screening and outcomes. Nationally, less than 50 percent of all Asian, Latina and Native American women aged 40 and older had a mammogram within the past year. While black women have the highest screening rate among minority women — at 55 percent — they also have the highest breast cancer mortality.
"We want to break down as many barriers as possible and encourage women to participate in screening mammography," said Margolies. "By reaching women right in their communities, Mount Sinai's Mobile Mammography Program helps reduce disparities in breast cancer detection in those disproportionately burdened by this disease."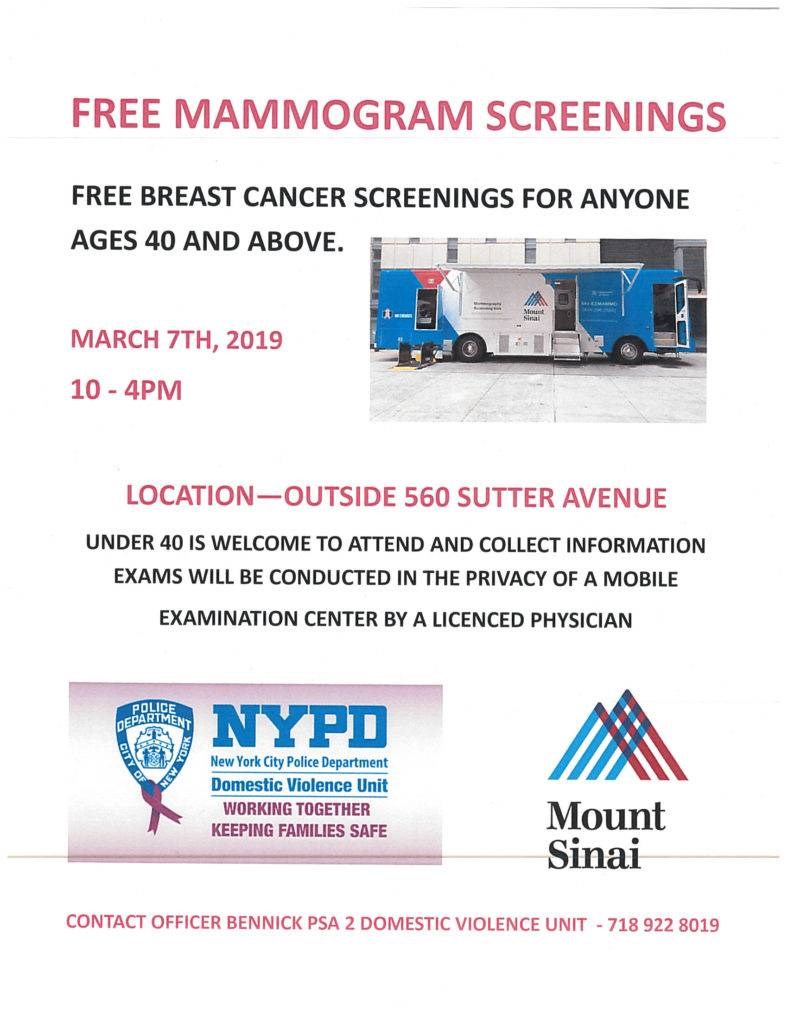 Minority women often face interwoven cultural, language, social and economic barriers that prevent them from obtaining mammograms regularly which leads to poorer breast cancer-related outcomes. Such barriers include lack of health insurance, limited English proficiency, fatalistic beliefs about breast cancer and lack of breast cancer screening knowledge.
"By bringing screening mammography to New Yorkers via this mobile unit and using culturally-based education, we will help save lives," said Dr. Margolies. "Mount Sinai's new 'care on wheels' will make it much easier for many New Yorkers to be screened."
Women aged 40 years and older, without symptoms of breast cancer, and who have not had a mammogram in the past year, can sign up for a no out-of-pocket cost mammogram by calling 844-396-2666. For more information, go here.