The LPC approved the new development despite opposition of local residents and Community Board 3, after rejecting the initial application in March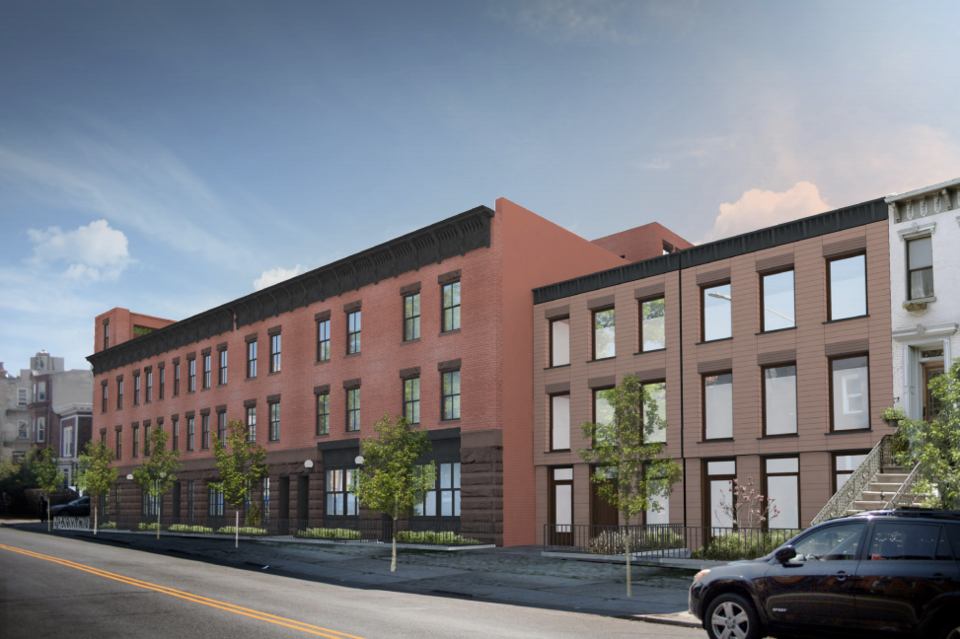 On Tuesday, NYC's Landmarks Preservation Commission (LPC) approved plans to transform a set of parking garages in Bed-Stuy into apartments and townhouses, reports Curbed, after the commission rejected the first application in March - and despite the opposition from local residents and Community Board 3.
The initial project plan, developed by Brookland Capital, consisted of the construction of two buildings: a three-story carriage house at 534 Halsey Street and a one-story building at 524 Halsey Street, converted from existing garages. The development team planned to add a two-story addition to the larger building, to demolish the smaller original structure and to replace it with a five-story building.
These plans were first rejected by the LPC with the argument that the design did not preserve enough from the existing structures and that the new buildings would not match with their surroundings. Going along with that sentiment, the commission also expressed hesitation over bulkheads on the larger of the two buildings.
At the meeting on Tuesday, the developers presented their revised plans with several changes including pushing the bulkheads further inward to prevent visibility, and using sandstone and brownstone on the ground floor infill to match the existing surface. The design team also proposed to remove the fifth floor from the smaller of the two buildings, and to set back the fourth floor to make it less visible from Halsey Street.
Despite the proposed changes, many local residents were not happy with the plans, and also Brooklyn Community Board 3 opposed the revised application. The LPC received letters from local residents, mostly urging the commission not to approve the project as is, as well as a few letters expressing support of the new development.
While the commission appreciated most of the changes, some commissioners requested that the developers consider incorporating more of elements of the existing structures; the larger of the two was built in 1904. Yet, on the second attempt, the LPC approved the project.