Last Monday, NYC Public Advocate Jumaane Williams announced the wonderful news.
After more than a year of struggling with fertility issues, including a miscarriage and a cancer diagnosis, his wife India Sneed-Williams is five months pregnant with their "miracle baby."
Williams has made Black and Brown maternal health in New York City a priority since he started out in office. But, starting out, he didn't realize how close to home it would be for him, he said.
"I had no idea how personally it would affect my family â€" but I knew, I had met and spoken with, the families of so many who had experienced inequity and tragic loss."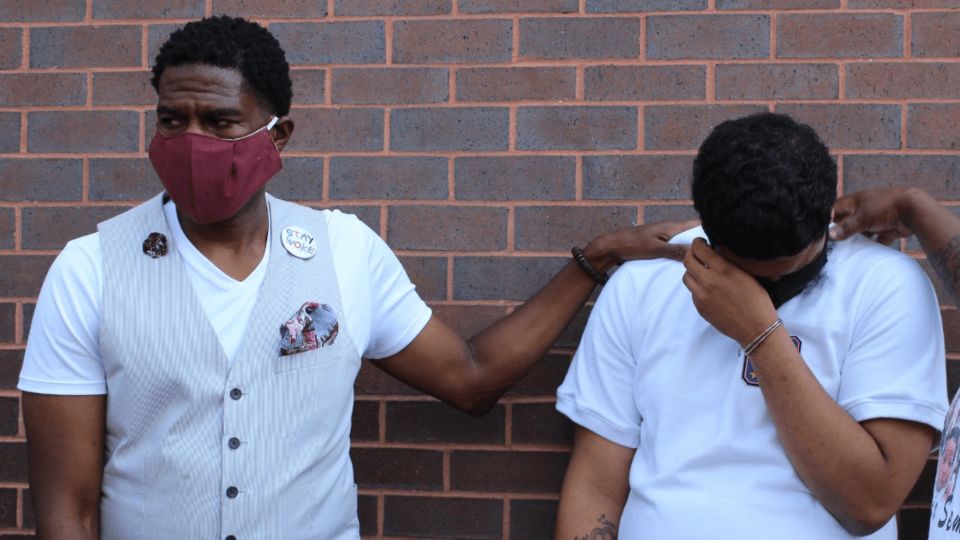 On Thursday, just days after announcing the pregnancy, Williams' office released a new, in-depth report into the stark and shameful racial disparities in maternal health outcomes for Black and Brown mothers and babies in New York City.
As he released the report, Williams pointed out that he and his wife had suffered many of the struggles with maternal healthcare inadequacies and inequities that he seeks to address in the report.
"This report details the causes of maternal morbidity, the deep disparities in who receives adequate care and who faces greatest pain and tragedy," he said.
"It tells the stories behind the statistics, and highlights solutions that can save lives."
Sneed-Williams story
In an interview with Pix 11, Sneed-Williams said she and Williams have wanted to have a baby for some time.
They weren't sure it would be possible due to Sneed-Williams having pre-cancerous cells on her cervix, but decided to try fertility treatments, even though her doctor was pushing her to have a hysterectomy.
Sneed-Williams said, in summer 2020, she found out she was pregnant, but sadly went on to have a miscarriage. Despite the trauma of the event, neither she nor the Public Advocate were offered mental health resources.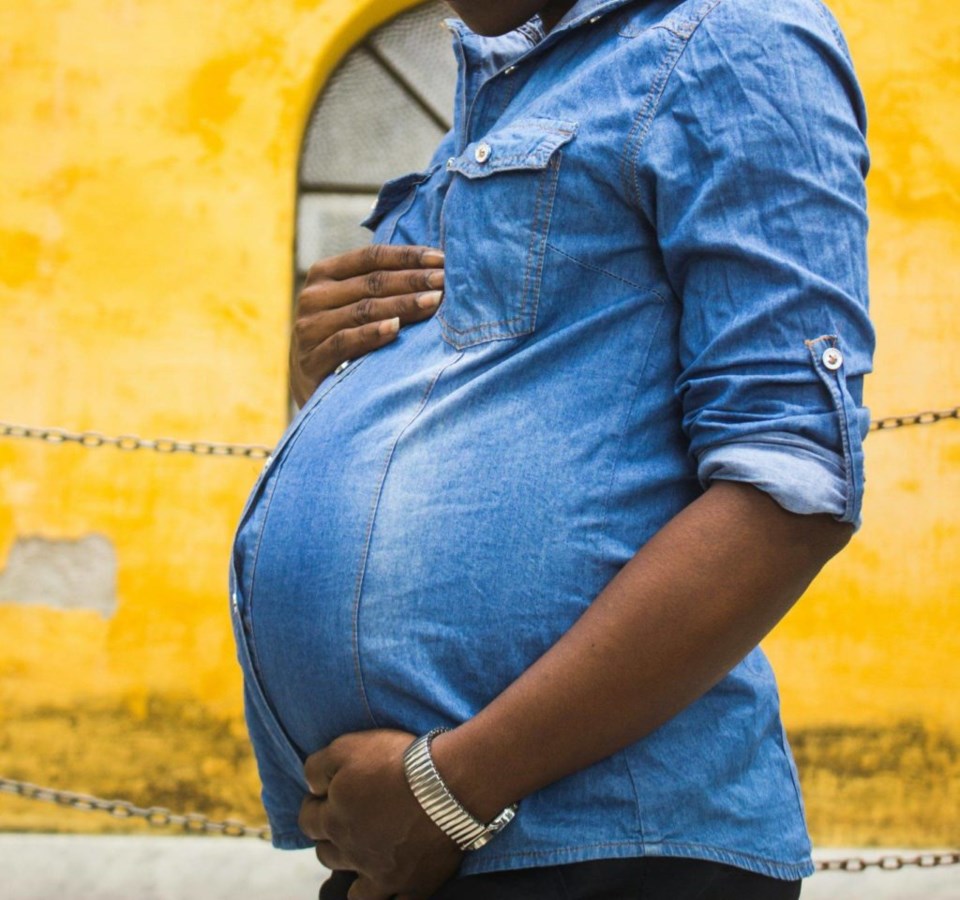 Not giving up hope, the pair continued fertility treatments, and this summer, found out they were pregnant with their miracle baby. Around the same time, Sneed-Williams was also diagnosed with cervical cancer.
Looking back, Sneed-Williams said she believes her pregnancy journey was so difficult in part due to doctors who ignored, dismissed and overlooked her health concerns.
"It's always been a lingering thought: Am I getting this treatment because I'm Black?" she said.
Now, the pair hope that by sharing their story, they can help empower others to self-advocate for equitable reproductive healthcare, and help push systemic change in New York City through the solutions detailed in Thursday's report.
The report
The Report, Equitable Pregnancy Outcomes for Black and Brown New Yorkers, gives a deep-dive into why women of color are so much more likely to die in childbirth than white women.
The numbers are shocking. In New York City, Black women are eight times more likely than white women to die from a pregnancy-related cause.
In 2017, Black women gave birth to 23% of New York City babies, yet accounted for 55% of maternal deaths, regardless of their insurance or socio-economic status.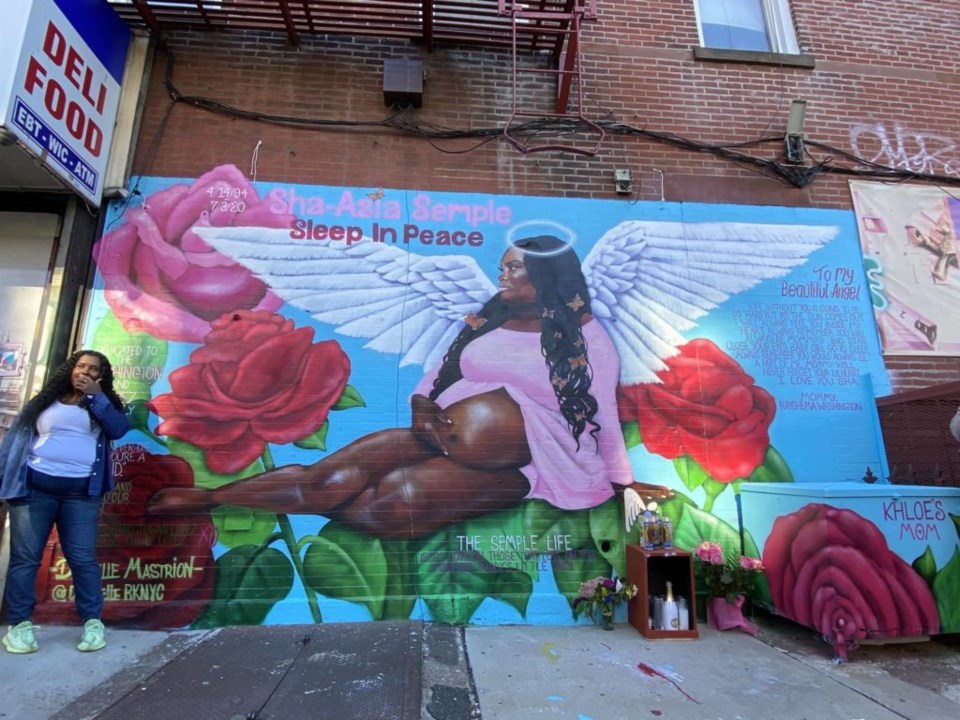 And it's not only Black mothers who are at risk. The report cites data that shows, in New York City, Black babies are three times more likely to not survive their first year of life than white babies.
"The gap between infant mortality rates for Black infants and white infants is wider now than it was during slavery," the report states.
Why is this happening?
The report points to several key factors affecting the health disparities, including access to care, quality of care, prevalence of chronic diseases, structural racism, and implicit biases.
One aspect is "weathering," which scientists refer to as the ways social disadvantages corrode health. It happens when the body is flooded with stress hormones when encountering a "threat."
The report says that for individuals who face chronic threats and socioeconomic hardships, such as struggling to pay bills on a minimum wage job or witnessing or being a victim of police brutality, the fight-or-flight stress response may never subside in their bodies.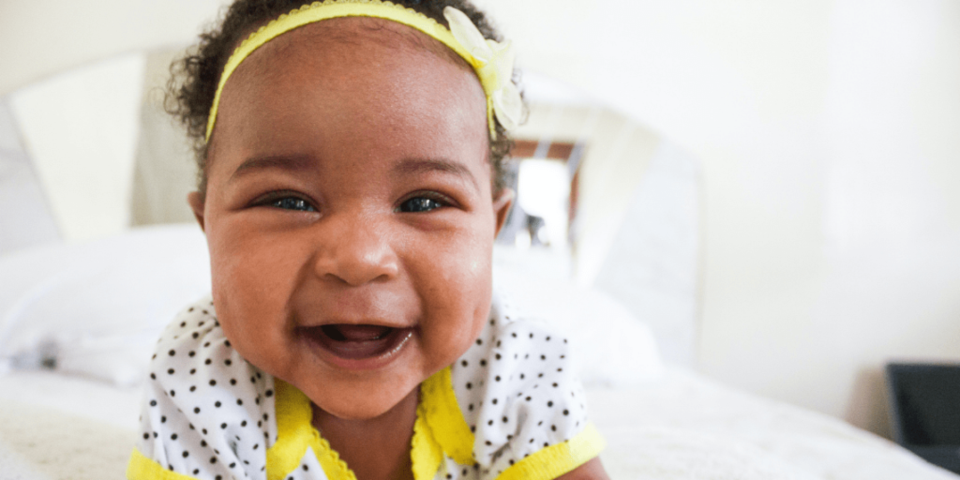 The report cites research pointing to the fact that Black women in their 20s and 30s may have a decreased state of health due to living in a stressful environment, simply by the fact they live in a racist system.
Stress related to immigration status also affects pregnancy outcomes, the report finds.
Researchers in New York City comparing rates of pre-term birth before and after the 2016 presidential election found a statistically significant increase among Hispanic women and pregnant persons born outside of the U.S living in New York City.
The City attributed the pre-term births to anti-immigrant rhetoric used during and after the election season, in addition to federal immigration raids.
Medical discrimination is also a major cause of maternal health disparities, with the report pointing to bias in healthcare, with studies showing Black and Brown women are often not given the pain relief they request, and their health concerns dismissed.
Location also plays a role in why there are racial inequalities with regard to infant mortality.
Neighborhoods with predominantly Black and Hispanic populations, and where many residents live below the poverty line, have some of the highest rates of severe maternal morbidity and infant mortality in the City, the report found. These neighborhoods include Brooklyn's East Flatbush and Brownsville, Williamsbridge and Mott Haven in the Bronx, and Jamaica in Queens.
What can be done?
The report says that, in 2018, New York City began investing $12.8 million in a comprehensive five-year plan to reduce maternal mortality and morbidity, which included bias training in private and public health care providers, data tracking, enhancing maternal care at NYC Health + Hospitals' facilities.
Williams' office believes this plan should be extended into a 10-year plan, and invest more in training around implicit racial bias for health care providers.
Williams says the City should also pass his maternal health legislative package, which includes laws that would increase city standards for respectful care at birth and require employers to take more care when re-integrating new moms back into their jobs.
Williams is also pushing for state legislation that would require health insurance plans to provide free coverage of midwifery and doula services.
Federally, the report also calls on President Joe Biden to sign the Black Maternal Health Momnibus Act of 2021, which would divert critical funding to the issue.
"It is critical, it is urgent, that we pass these bills in the City Council, and continue the work on a state and federal level, to help promote health and prevent tragedy from pre to post-pregnancy," he said.