Alexis Lambert is fed up with the honking and the blocked streets.
Din Grant's block has worked out a system to deal with it, but says it can still be inconvenient.
Chanel Purnell does it, but knows her neighbors so well that she knows exactly when to do it so it doesn't cause a problem.
Double parking: we've all seen it, heard its loud repercussions, and maybe even do it ourselves.
As more people move into Brooklyn neighborhoods like Bed-Stuy, Bushwick, Crown Heights, Clinton Hill and Flatbush, parking is getting harder to find, and exacerbating parking shortages.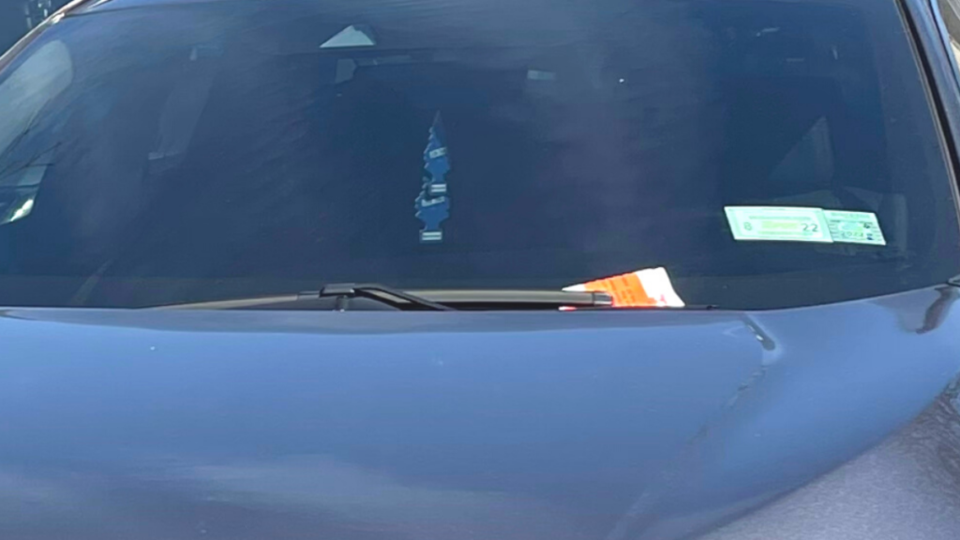 Now Brooklyn residents are navigating how to deal with an increasing level of double parking that is only likely to get worse as more developments spring up in the borough.
"We've been on Hancock St between Lewis and Marcus Garvey since 2015. Parking was never an issue back then," Lambert told BK Reader.
"Now we have to park a couple blocks away, often. If I'm not honking because I'm blocked in in the morning, I'm listening to somebody else trying to get out."
Population growth
While double parking is not technically legal under any circumstances in New York City, it does tend to be socially acceptable in Brooklyn in a number of situations.
Brooklynites are used to seeing streets packed with double-parked cars during school pick-up and drop-off, during some church services on weekends, during major street basketball and other neighborhood sport matches, street fairs and events.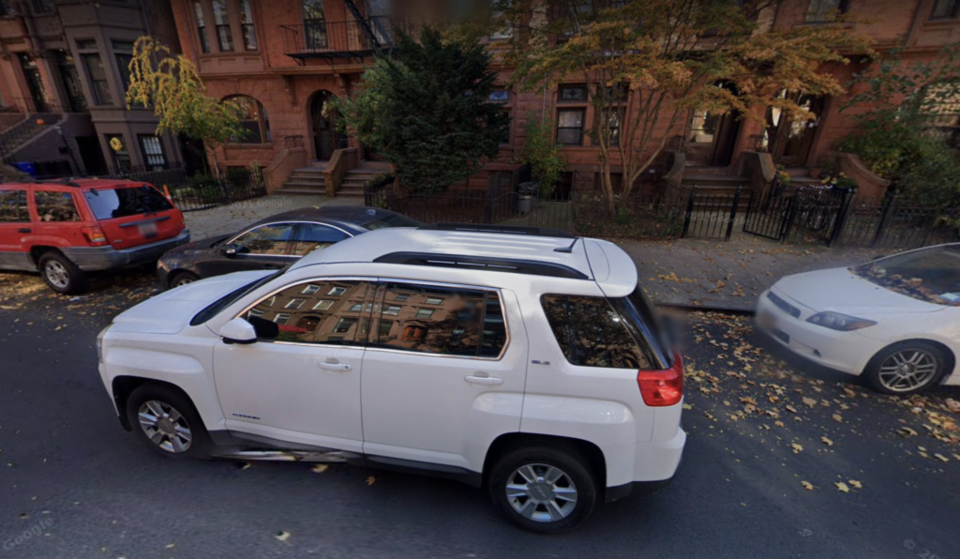 However, in recent years, Brooklyn residents have also started to notice an increasing lack of parking, with double parking bleeding into all hours of the day and night.
Purnell lives on Decatur and Throop, and says she double parks if she comes in late, and moves her car early in the morning.
However, her family has been block staples for 60+ years, so she knows her neighbors aren't moving soon, and they know how to reach her if anything changes.
Despite this, she is noticing an increasing lack of parking for neighbors due to new developments and living near Kingston-Throop station.
"A lot of people say they moved here because it is so welcoming, the people are so nice, the vibe and it's for families. However, when they get here they don't continue to contribute to the warmth of the community. They barely smile and say hi but rant when a package is stolen, car won't start, or cat is missing," she said.
"Having a good rapport with your neighbors used to be a thing around here. It could go a long way in this neighborhood."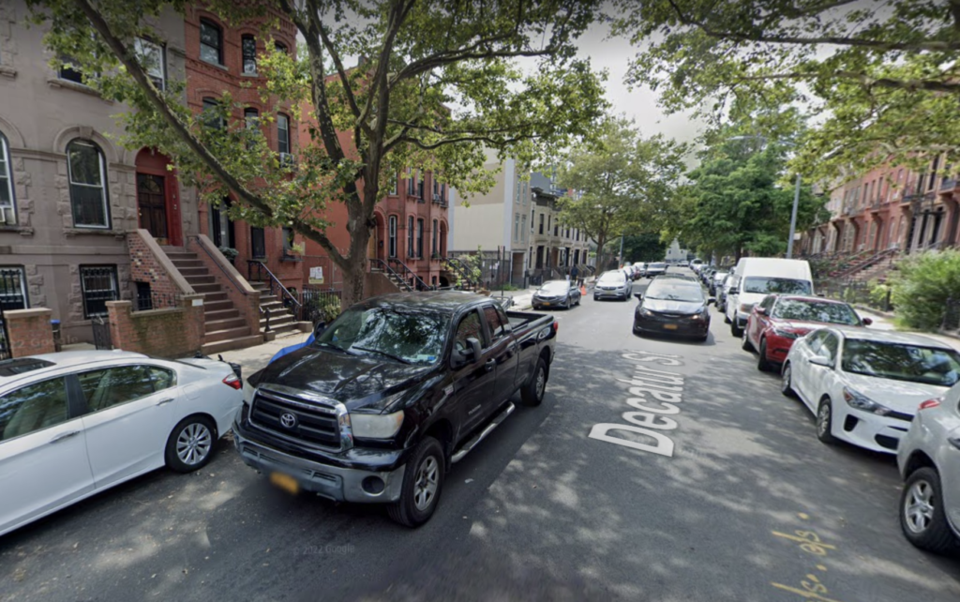 Din Grant has lived on Clifton Place near the G train since 2002, and says parking has become more challenging due to an increase in cars, plus those who park-and-ride.
"Residents are unable to park their cars so double park it is," she said, noting residents leave their name and number on the dash for emergencies.
From 2000 to 2015, Bed-Stuy's population increased by 25%, more than three times faster than the citywide rate.
As newcomers move into Brooklyn, they may find themselves surprised at the culture of double parking here, like one new resident who voiced his concerns on a Bed-Stuy Facebook group.
"How the heck do people get away with double parking their cars.... I'm new to the area and it kinda blows my mind it's allowed."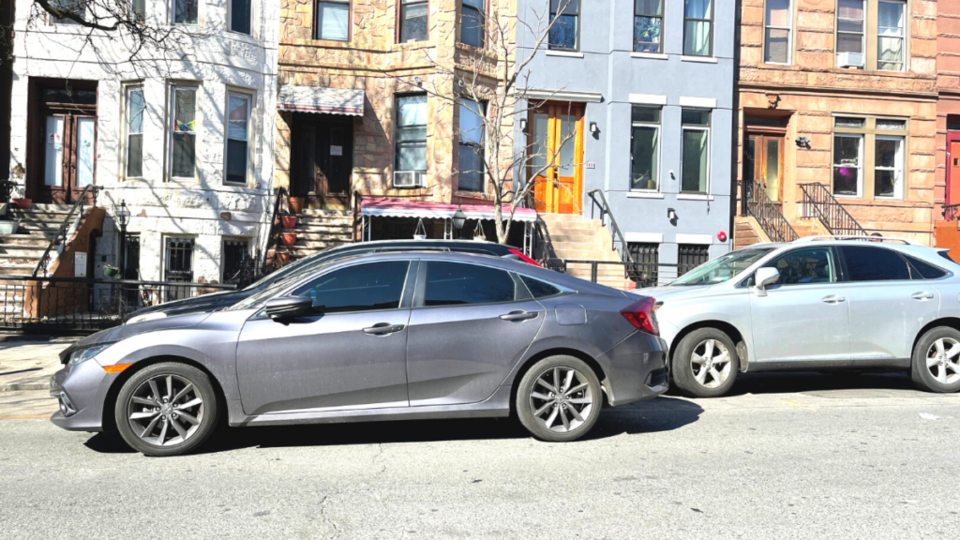 However even longtime Brooklyn residents are getting sick of it.
Lambert says, in recent years, six new businesses have popped up around the corner on Marcus Garvey, and up to eight cars double park overnight on her block nightly, and Lambert has only seen two ticketed.
"If you can't find a legal parking space on a regular basis, find a garage or parking lot or get rid of your car," she said.
"With traffic related injuries and deaths skyrocketing I really think the city needs a new agency to deal with it all."
Cops Aware of Problem, But Try to Give Courtesy for Street Cleaning
Danielle Dinardo has lived in Bed-Stuy/Clinton Hill for five years, and noted that while there was always a risk of getting ticketed for double parking, in her experience, "double parking has always been seemingly overlooked during alt-side to allow street cleaners through."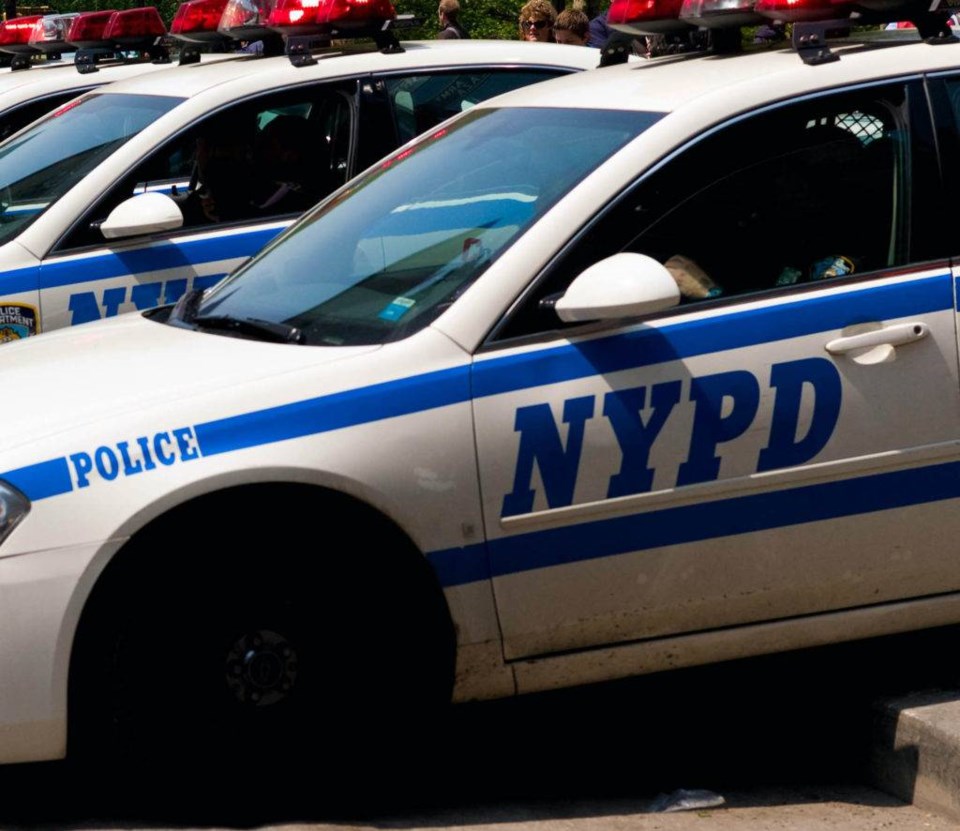 Police parking enforcement officers do tend to give residents a break during alternate side parking, NYPD Neighborhood Coordination Officer Supervisor Sergeant JeanPierre Hilton, of Bed-Stuy's 81st Precinct, told BK Reader.
"The traffic agent will often give you grace period to park on the other side of the street with the other cars during street cleaning," Sergeant Hilton said.
"That doesn't mean the person is being nonchalant about it, but we give the courtesy to the resident so you don't have to move the car two blocks away."
Any other time a car is double parked is likely to be treated as a violation, Sergeant Hilton said.
Meanwhile, the NYPD's central communications department told BK Reader that Commanding Officers at Bed-Stuy's 79th and 81st Precincts have been made aware of the double parking condition in the area, and have "deployed officers to conduct patrols to monitor the location for any signs of traffic violations."
While the Department of Transport referred BK Reader to the NYPD regarding double parking enforcement, its online statement on double parking is less lenient than that of local cops.
"Double parking of passenger vehicles is illegal at all times, including when street cleaning is occurring, regardless of location, purpose or duration."