When Jeanique Druses' uncle unexpectedly died two years ago, the time her family should have taken to grieve their loss was instead spent fighting over property value, legal ownership and who had the rights to what...
"While my uncle did have a will, we couldn't locate it for a while, and his property was contested," said Druses, a Flatbush resident. "It was messy."
It's a scenario that is far too common among Black families who own property-- one that, if not resolved properly, has long-term impact. To ensure other local Black families don't lose their homes when transferring the house keys from one generation to the next generation, the Center for NYC Neighborhoods is piloting a brand-new estate planning program for Black homeowners in Central Brooklyn.
"There are individuals who have worked really hard to acquire a home, for the purpose of ensuring that their families are taken care of during their demise," Druses said. Druses leads regional philanthropic efforts at J.P. Morgan Chase, which is funding the pilot program. "We want that to be the case for more than just the privileged few."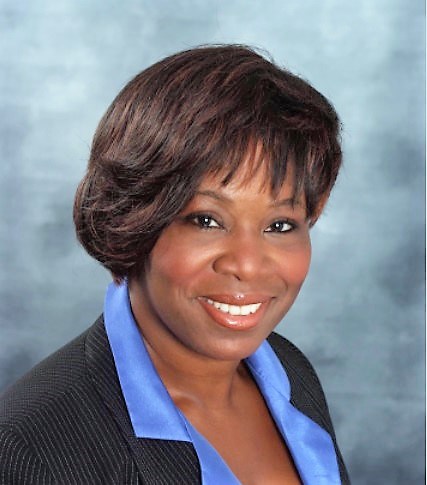 Estate planning is necessary for homeowners to combat deed theft, a crime that usually involves deceiving a homeowner into signing forms that transfer ownership of a property, under the guise of financial assistance, with the goal of selling it at a huge profit in high-demand housing markets.
Generation 2 Generation will educate local homeowners on the importance of estate planning and provide free services that support clients in the process of gathering and notarizing all the necessary legal paperwork outlining who the property belongs to and who the deed will be transferred to at the end of the holder's life, along with other assets.
Part of estate planning also includes filling out a health proxy which confirms who is legally allowed to make healthcare decisions for the homeowner, should they be incapable of doing so themselves.
The Center for NYC Neighborhoods was started in 2007 and has a variety of programs that provide lifeline support and loans for homeowners in New York City dealing with anything from foreclosure and deed theft to hurricane damage and direct negotiations with homeowners' lenders.
G2G, the Center's latest program, was created as a way to slow gentrification of Central Brooklyn and ensure a family's next generation can access homeownership, a key source of wealth building, Sabrina Bazile said. Bazile is the senior program manager of the Black Homeownership Project at the Center.
"Without proper titles and deeds, this is the loophole in which predatory actors are able to take properties from Black homeowners and ultimately widen the racial wealth gap," Bazile, who lives in Bed-Stuy, said.
Black homeownership in NYC has declined over the past 20 years, and Brooklyn alone has 7,000 fewer Black homeowners, according to the Center for NYC Neighborhoods' findings from the past six census-driven NYC Housing and Vacancy Surveys.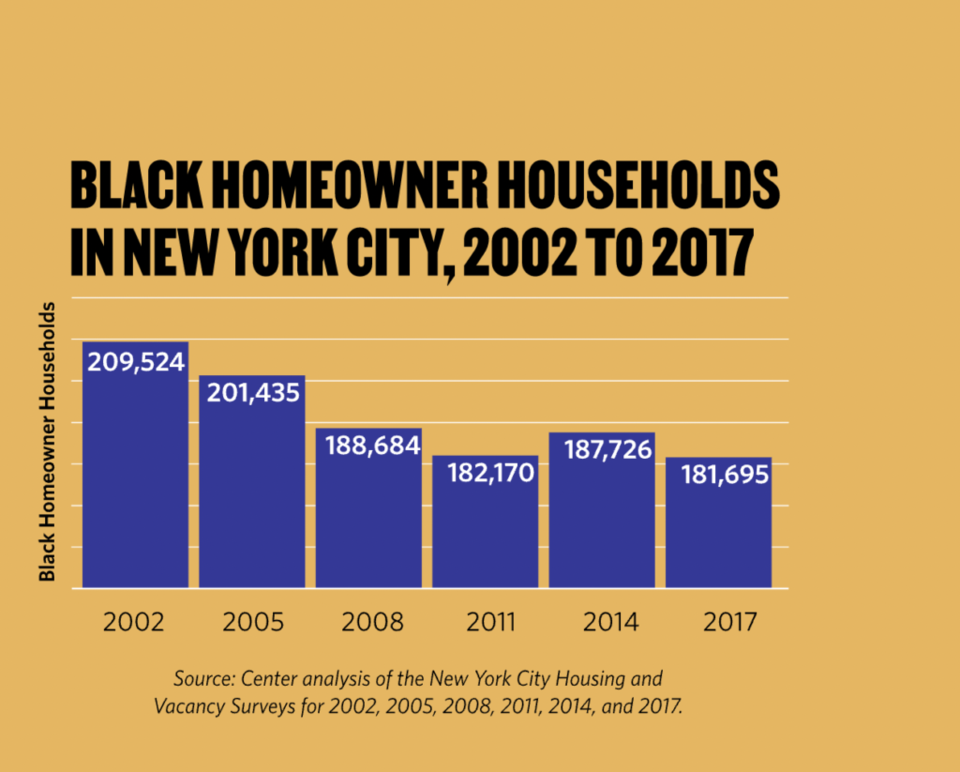 But, Bazile said that it's not because homeowners want to leave—Brooklyn had the highest number of 1-4 unit homes, coops, and condo tax liens sold in 2021, according to the NYC 2021 Tax Lien Sale.
"Of course, not all Black homeownership is a struggle but this is just the system built on extraction, predatory scams and preying on vulnerable Black homeowners—like my mom." Bazile's mom, who lives in Massachusetts, recently dealt with a contractor who scammed her, they said.
The Center will provide funding and toolkits to organizations leading the estate planning services and community outreach including the Neighborhood Housing Services of NYC, NHS Brooklyn, NHS Bronx, the Bedford Stuyvesant Restoration Corporation and Grow Brooklyn.
In Brooklyn, the program will focus on outreach in neighborhoods including Bed-Stuy, Crown Heights, Bushwick, Flatbush, East Flatbush, Flatlands, Prospect Heights, Prospect Lefferts Gardens, East New York, Canarsie, Brownsville, and Coney Island.
While the program is implemented, Druses along with J.P. Morgan Chase will track the impact the program has, and make tweaks to ensure its efficacy, with an eye toward national implementation.
"This type of program could be spread pretty wide—this type of small intervention could make a big difference in the lives of New Yorkers and could be implemented elsewhere," Druses said. "It's something to learn from nationally."
The program will begin in the fall of 2022, but Bazile said that those who are facing foreclosure or are victims of deed theft should reach out immediately to their team at the Black Homeownership Project by emailing bhp-engage@cnycn.org or calling 646-786-0888.