Advocates for the homeless doubled down on calls for Mayor Eric Adams to immediately halt his removal of homeless encampments around the city Tuesday, as the controversial plan entered its third week.
On Tuesday morning, members of the VOCAL-NY homeless union took over a C train carriage to protest the plan. They rode it to Fulton Street, where they announced a "roadmap" with immediate steps Adams can take to end homelessness.
The news came as the The Legal Aid Society and the Coalition for the Homeless also released a joint statement repeating calls for Mayor Adams to end his citywide removal of encampments, which includes tarps, mattresses, tents and other shelter structures.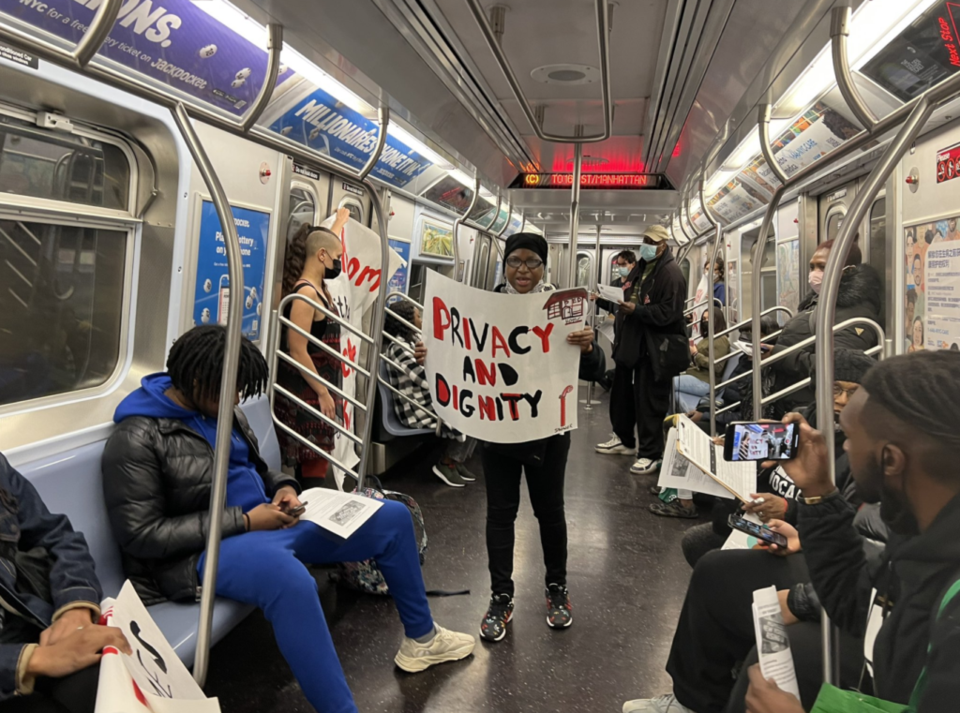 Between March 18 and 30, the mayor's task force cleared 239 homeless encampments across the city, with an aim to "clean up" New York City and get unsheltered people into shelters. The mayor has also committed to opening 500 new low-barrier beds, 350 of which were online by the end of last month.
However the initial activation saw only five people go into City shelters, a number opponents say proves the plan is ineffective.
'Don't Do the Same Thing'
At Fulton Street Station Tuesday, a group of about 15 VOCAL-NY advocates, including some who are currently street homeless, gathered in front of the major transit hub's spiral staircase with a loudspeaker.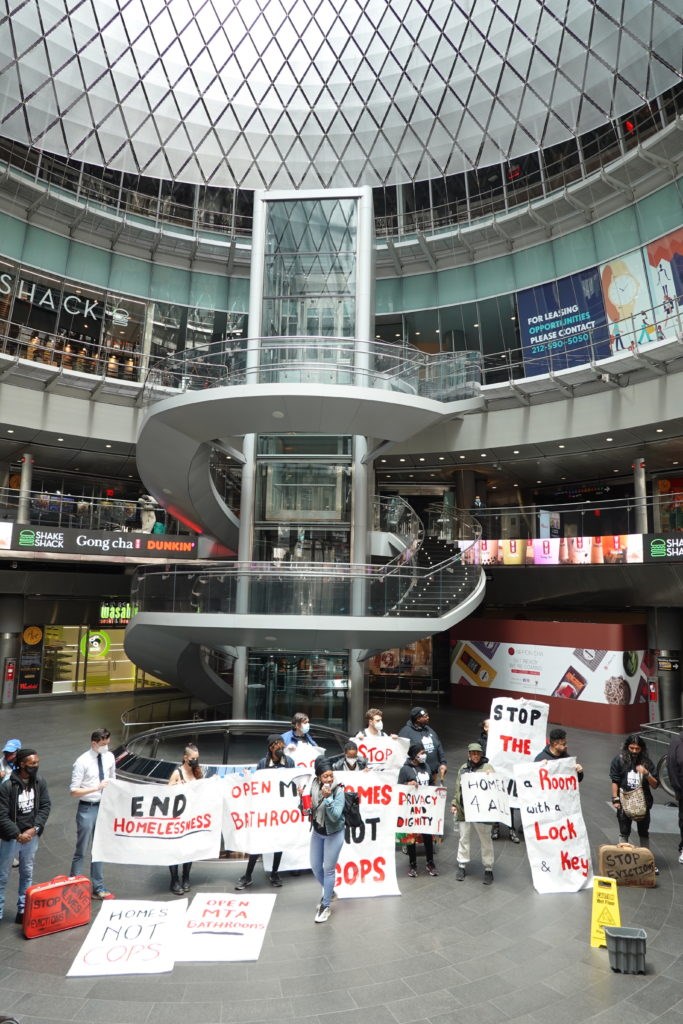 "We are calling on this administration to set itself apart from its predecessor, don't do the same thing that we know will continue to fail us," VOCAL-NY Homelessness Union Organizer Celina Trowell said.
"End the street sweeps now."
Trowell said Adams' plan was harming the homeless without providing solutions to the issues they are facing.
However, city officials told BK Reader that connecting people on the street to services and a clean, safe place to sleep was a core purpose of the effort.
They added that every encampment visit is preceded with a 24-hour notice, at which point outreach workers offer services to anyone living at that encampment, and then go back the next day to offer them again.
"The mayor and deputy mayor were clear from the initial press conference that this isn't a one-off initiative, and as the mayor pointed out that was with the subway safety plan numbers, he expects the number of people accepting services to continue to rise as we engage people more times."
Immediate steps to help the homeless
VOCAL-NY's roadmap contains three alternate steps for the mayor to enact right now to help the homeless.
One is to use all available vacant housing stock, NYCHA units and vouchers to rehouse homeless New Yorkers.
The organization also wants the mayor to end the clearing of encampments and provide access to public, taxpayer-funded bathrooms in subways and in streets, pointing out that no bathrooms were open at the Fulton Street station that day.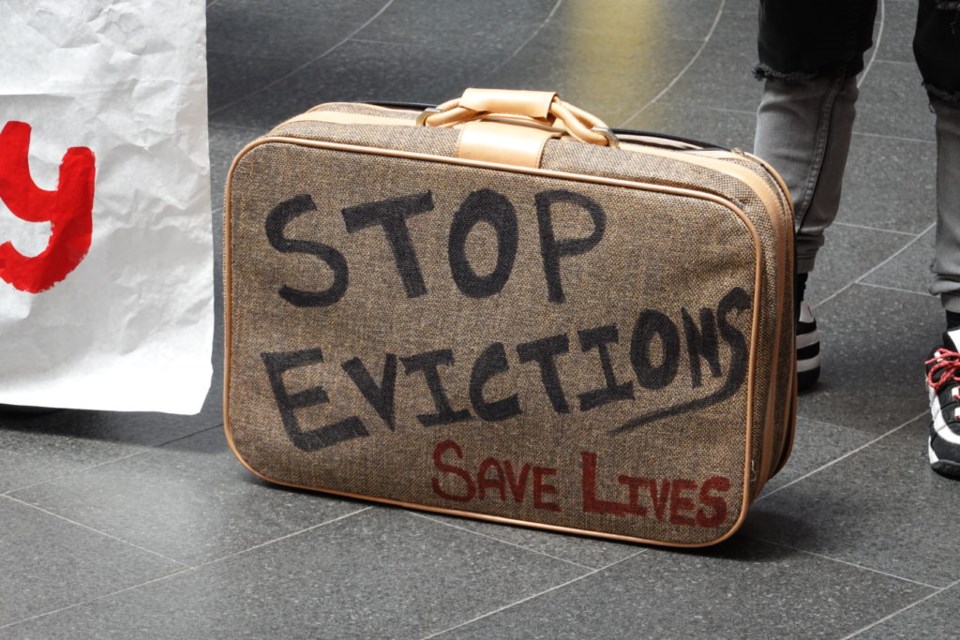 Members of the public were encouraged to sign a petition to end the removal of encampments. One MTA worker at the station traded words with the group, saying they needed to talk to the federal government about additional funding for services.
However, after speaking with advocates, he signed the petition, against the will of a New York City Transit Authority manager who told him, in front of reporters, that he was not to have an opinion.
Legal Aid adds its voice
On the same day, Legal Aid issued a joint call with Coalition for the Homeless to stop clearing encampments.
The advocacy groups repeated that Mayor's plan to throw out encampments without providing viable alternatives was counterproductive, as shown by previous mayors, notably Rudy Giuliani.
Many of New York's street homeless say they do not want to go into the City's congregate shelters, saying they are too dangerous.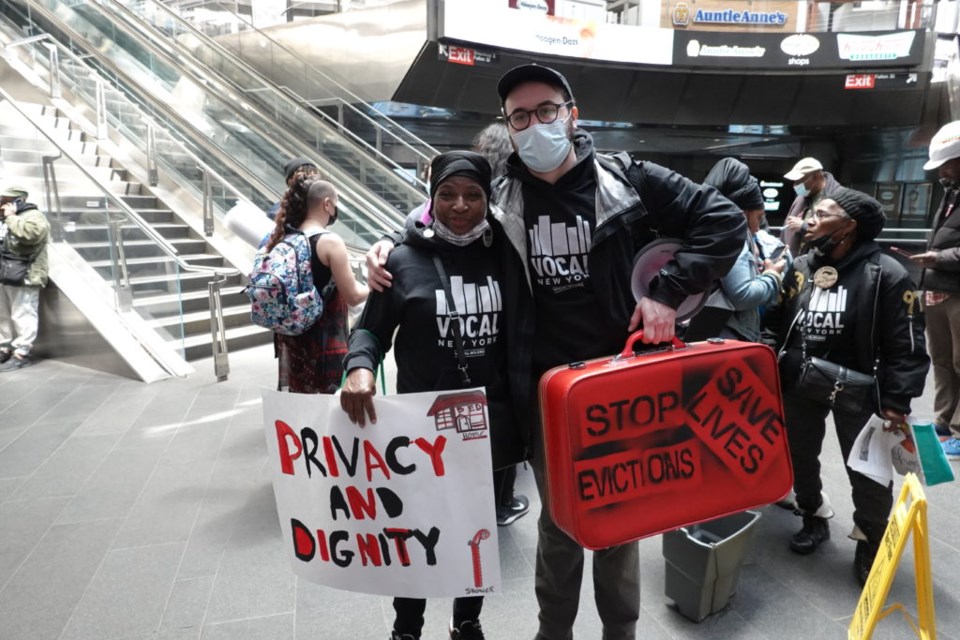 "But the damage has already been done, and this cruel policy will tarnish the Mayor's legacy," they said.
City officials told BK Reader that Department of Homeless Services teams that engage with people living on the street offer a range of housing options. They referred BK Reader to this mayoral statement made April 8:
"I am not going to allow the normalizing of people living on our streets that we have allowed to happen before, and I'm not going to continue to allow that to happen. It is inhumane. It is not right," Adams said.
"And I'm asking all those who believe we can do a better job to join me in the streets, like I am in two, three in the morning, speaking to people who are homeless to tell them there's a better way to go."