Actor Dayo Olatokun had the moment of realization that he needed to teach when he was working as a struggling artist in LA, sleeping in his car.
His nightly routine was to snuggle up with his comforter in the back seat, put on some R&B, and go to sleep. But one night in 2010, restless, he had a vision of himself in an auditorium, speaking to young people.
"The message was, whenever I go back home to New York, I would encourage the youth to truly pursue their passions early," he said.
"This way they can avoid a lot of the struggles I was dealing with. You don't need to be a 'starving artist' if you identify your gifts and talents early, and start pursuing them," he said.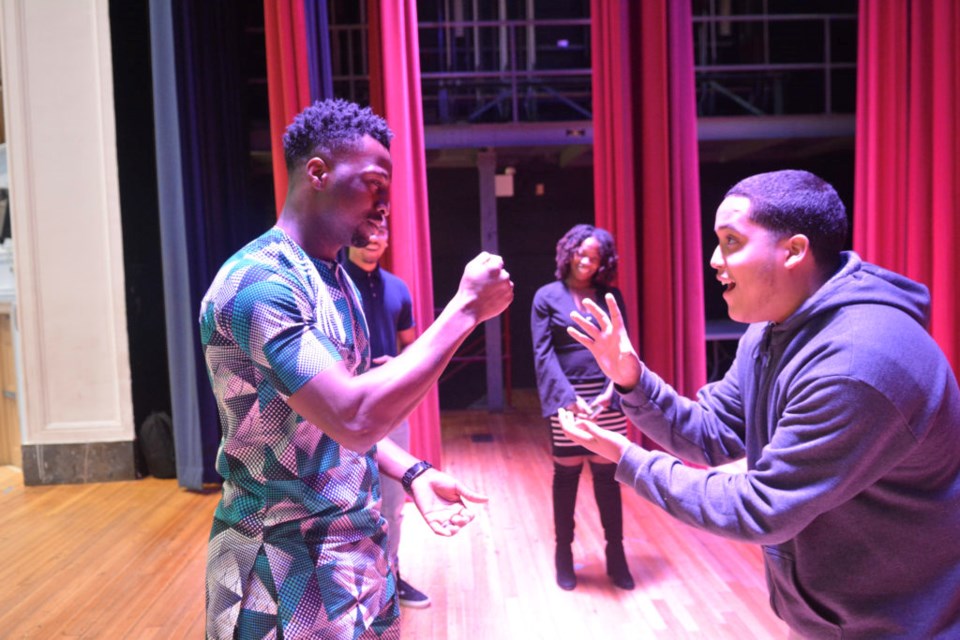 In 2014, back home in Brooklyn's Far Rockaway, Olatokun founded the non-profit GPA—an acronym for The Gifted & Purposed Alliance.
Since then, Olatokun has partnered with the NYC Department of Education to deliver the "P.I.P.E. Dreams" arts curriculum that he designed to NYC kids. He's held programs with more than nine different public schools and education centers across the city.
Last Friday, he wrapped his most recent program with students from Far Rockaway High School.
The four-week program took about a dozen students through an intensive curriculum in which the kids spent two hours a day, four days per week learning and practicing acting, singing and dancing—and creating their own content.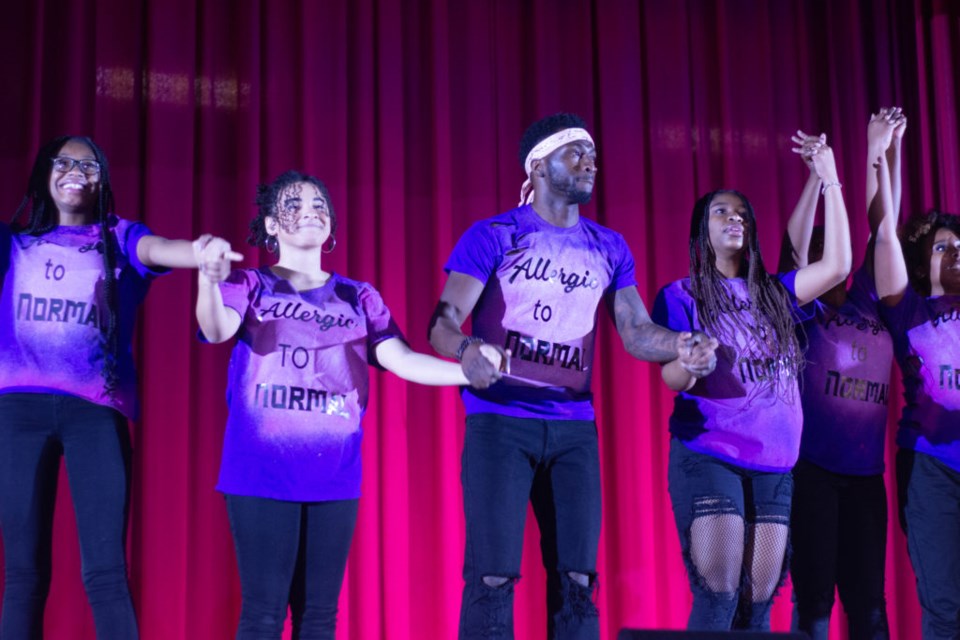 This program aims to give young people the tools to get into the arts—from how to write a bio, taking headshots, creating a showreel, making a video-audition and creating content for TikTok and Instagram.
It teaches young people to create their own content so they can promote themselves online, "without having to wait for an agent or manager to discover them."
For the first time last year, Olatokun decided to film the entirety of the program to create a pilot for a web series.
Over eight-weeks from October to December at Far Rockaway High School last year, Olatokun filmed the process as the kids went from recruitment for the program, to putting on their own fashion and talent show. They were pushed to the limit, he said.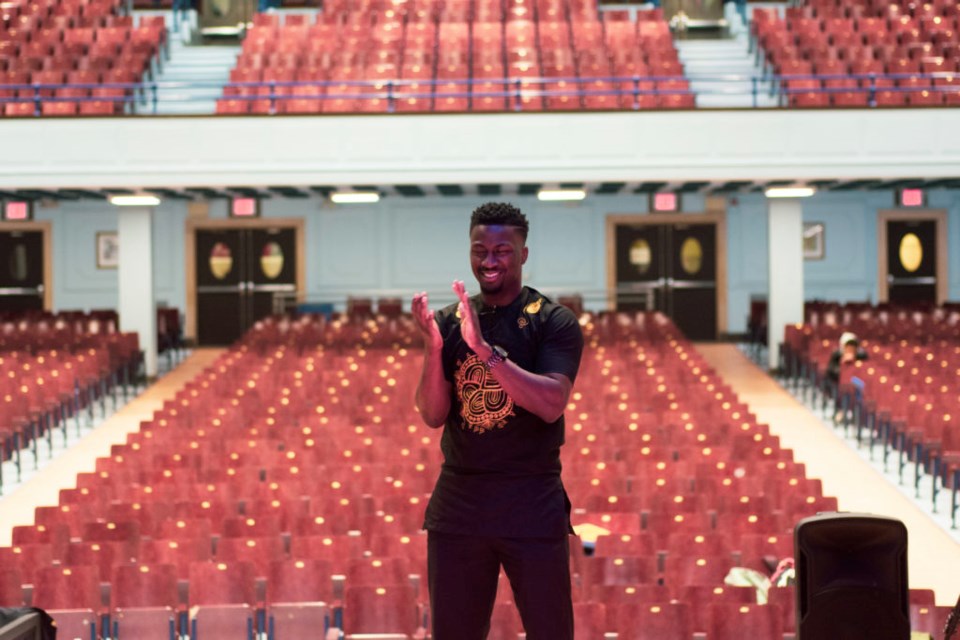 "I realized I needed to document this - from the recruitment process to the show—the drama, the progress, the trial, the triumph, the heartache. It was something to be watched."
Like any documentary, personalities emerged over the course of filming. Olatokun speaks of one girl who, on day one, wouldn't even look at the vocal coach.
"She had her hoodie on and turned her back to us so she could sing."
By the end, she was one of the most confident and animated students on the program. "She blossomed in a way we didn't expect."
Olatokun is now looking to have the web series picked up by network or production company, platforming some of the talented young people from Far Rockaway.
Born in Nigeria, Olatokun has paved an acting career that has seen him in shows including Kunta Kente and Boardwalk Empire.
His program brings in friends from the industry who train the kids to sing, dance and act.
In previous programs, teachers have included choreographer Victor Sho (who has worked with Demi Lovato, Jamie Foxx, Alicia Keys), vocal coach Jermaine Jones (who has toured with Ryan Leslie, Trey Songz, Ne-yo), acting teachers Brandon Wright and Esther Akinsanya.
He said working in Far Rockaway is rewarding, not just because it's his home neighborhood, but also because he knows many of the families in the area couldn't afford to send their kids to the type of program he provides in Manhattan.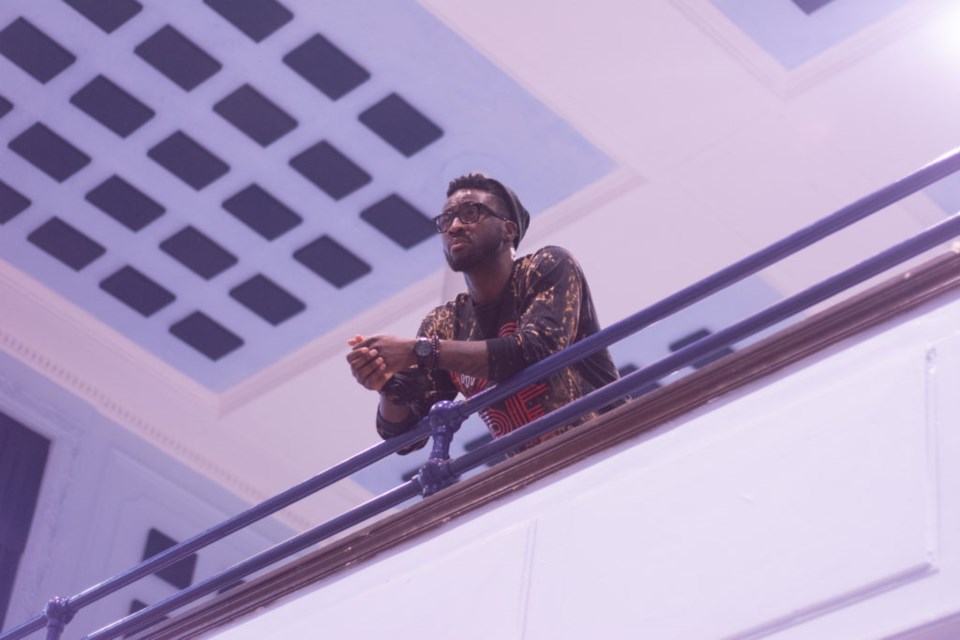 The GPA curriculum is funded either by schools, or by extracurricular programs within schools, at no cost to parents or students.
"In Far Rockaway there are a lot of poverty stricken families, low-income families who are working their behinds off to make ends meet, to make it out of the struggle and do something. A lot of African American and Hispanic students," he said.
Olatokun said the school represents the community in Rockaway in terms of being a breeding ground for talent.
"The talent pool is ridiculous... we have these wonderful, colorful families and students that have tremendous talent and could really change the game in terms of all the industries.
"Thats where I'm proud of GPA: The average family in Far Rockaway can't afford to send their kids to Manhattan for these classes, but we bring it to the school."
On July 30, Olatokun and GPA will be holding an arts festival at Rockaway Beach to showcase the talent he's been working with.