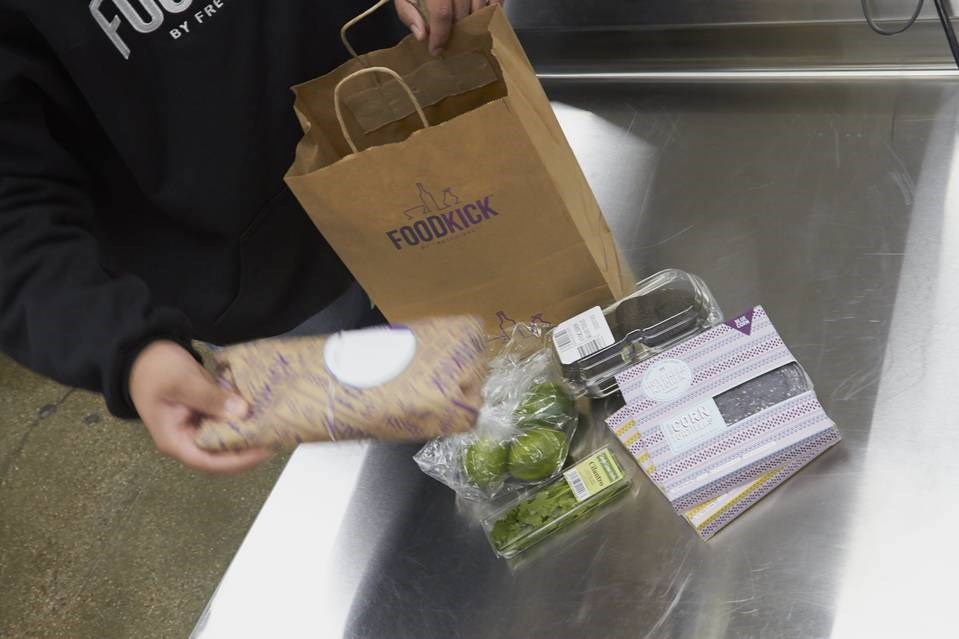 One thing New Yorkers are good for is last-minute shopping, particularly when it comes to food!
What, with our busy work schedules and the sparse number of quality grocery stores-- many of which require a jaunt on public transportation-- what we all-too-often find ourselves doing is dealing with what's left in our refrigerators... or ordering out!
Even for those residents who have chosen to grocery shop online through delivery services such as Fresh Direct, Instacart of Peapod, it can take 24 hours and sometimes 2-3 days to get a delivery.
Well, on Thursday, January 21, FreshDirect will update its delivery service in Brooklyn with the launch of FoodKick, its new, on-demand food delivery service for last-minute shoppers seeking fresh groceries delivered within an hour.
Currently, FreshDirect customers are required to place orders at least 24 hours before delivery. But FreshDirect's Chief Executive Jason Ackerman said that, in interviews with customers, it became clear the vast majority of the marketplace actually aren't planners.
"There are all these food moments that happen spontaneously," said Ackerman. "Different generations have different behaviors, so you have to constantly update yourself."
FoodKick will be available in some Brooklyn neighborhoods and Queens's Long Island City, with plans to expand to other parts of the city and possibly nationally, the company said.
The company will offer free FoodKick deliveries for the first 30 days, then $3.99 for delivery within a two-hour or longer window and $5.99 for one-hour delivery. Food and other merchandise will be priced similarly to what is on FreshDirect's main site.

On the homepage of the FoodKick's website, potential customers can enter their zip code to find out whether they are in one of FoodKick's many Brooklyn neighborhoods. Then, customers can can download FoodKicks app here, place their order and get items delivered to their current location, not just their home.
The great news is FoodKick will be available for delivery throughout most of Central Brooklyn!