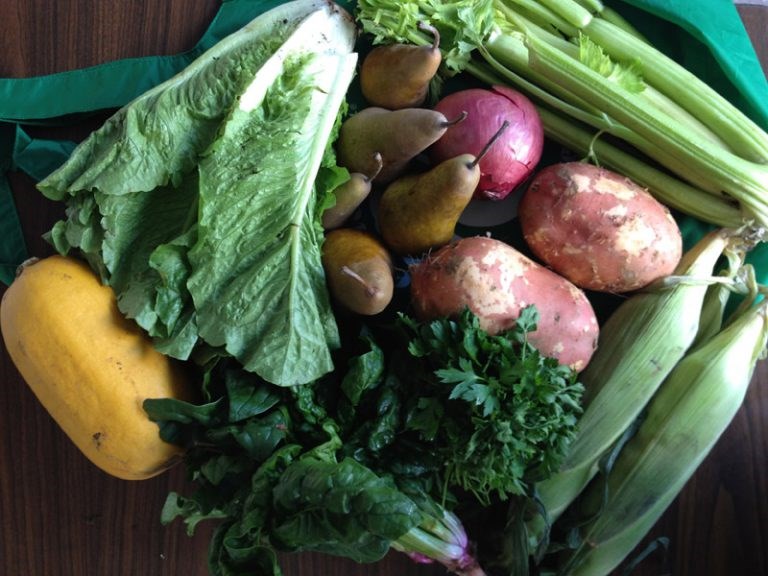 A lot is changing in Brownsville and East New York: new housing, new retail and dozens of renovation projects afoot. And - the Brownsville Fresh Food Box program is just around the corner, starting its third season in June.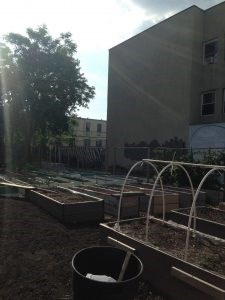 Two years ago, the Brownsville Fresh Food Box program was established with the goal of providing fresh produce for local residents. Brenda Thompson-Duchene, executive director of the Isabahlia Ladies of Elegance Foundation, Inc. (LOEF), is one of the key facilitators of the program. She grew up on a farm, has been an urban farmer herself for the past seven years and now is the farm manager of Howard Houses Farms, a collaboration of NYCHA, Green City Force and LOEF.
Thompson-Duchene founded the Fresh Food Box program when she noticed that by the time produce arrives in under-served communities like Brownsville, it is often not as fresh and lacks nutritional value.
"Pick up some produce on Park Avenue, then pick up the same item here in Brownsville. Compare them to see how long it takes for each of them to go bad," she suggested. To make the situation worse, "no upstate or downstate farmers want to go to Brownsville to set up a farmers' market," she said.
The Fresh Food Box program sources produce from farms and community gardens within the Brownsville neighborhood to ensure the freshness and nutrition of the produce. The program features three distinct elements other than just giving residents vegetables, herbs, fruit and eggs. First, there is a recipe inside of each food box. Second, regardless of the number of residents who actually place an order, Fresh Food Box will deliver. If 25 residents sign up, yet only five of them place their orders, they will still get their delivery. Lastly, the content of each box is customized upon the residents' request while its price, which is $15, stays the same. The program also offers cooking demonstrations to familiarize the residents with produce they may not be accustomed to.
The Fresh Food Box program is well received by the residents. Last year it had two hundred participants. This year, with the ambition of expanding, LOEF sent out an open call, hoping to gather more participants thus obtaining more funding from the City Council. So far, about one hundred residents have signed up for this season, but the final numbers won't be expected until next month.
For more information, please send a message to isabahlialoef@aol.com or info@seedsinthemiddle.org or call (718) 498-3174.