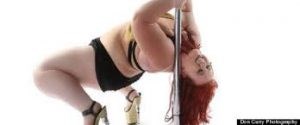 It's not only what you know and how well you do it at work. It's who know and how to stroke them also. Thinking job advancement is hinged on working hard work needs rethinking.
Back in October when the CEO led the new employee orientation, Joy didn't fully grasp the concept of fraternization. Boss Lady explained it as social relationships between employees and relationships between supervisors and the supervised. She cautioned staff to be mature in one's dealings with co-workers. Some people can manage romances in the workplace while others can't. So Joy came away with fraternization having to do with office romances.
"Who at the men's shelter would I think to get cozy with? It certainly isn't the setting for me," thought Joy. One co-worker, a Case Manager revealed his interest in Joy but she nipped it in the bud by stating, "I have no interest in any man employed or living in this building. Please don't bring this offer to me again!" Being a man, the Case Manager continued his overtures and Joy reported him to the Shift Supervisor so it was on record. It stopped when he was released from duty by the Social Service Director for performance issues.
Fraternization, the process of becoming friendly with others, is more than office romances. It involves establishing friendships and alliances to safeguard your place within an organization. When done effectively, people secure their jobs and move up in the organization. Flo Davis deployed fraternization to create a home away from home at the shelter.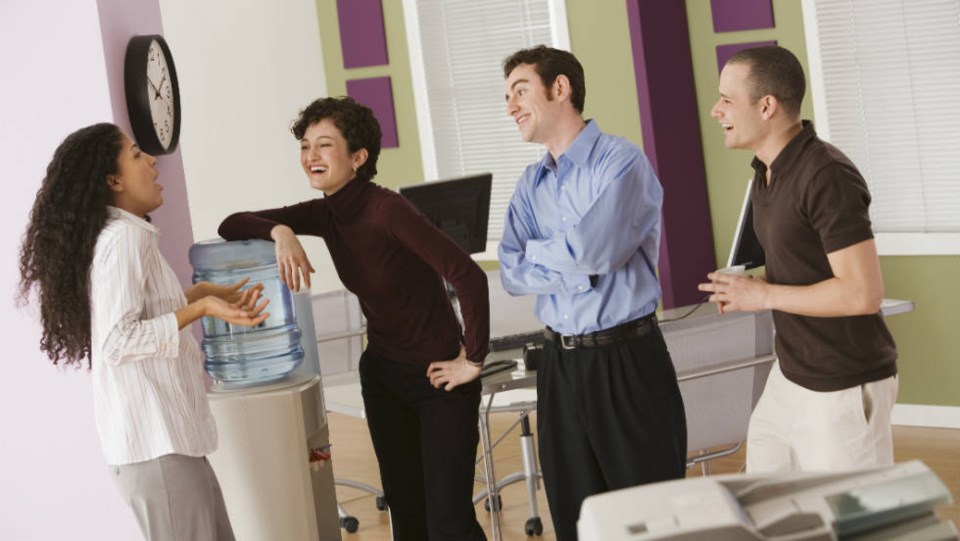 The previous Program Director was also a pastor of a Protestant church in the area. Flo greeted her warmly, discussed the Bible, and attended her church. To this day, Florence is the president of the usher board. The current Program Director, Big Cheez, is regularly entertained by Florence. She comes into his office to discuss move-outs and includes much joking. She frequently leaves his office doing her hoochie koochie dance. Big Cheez accepts this older woman "shakin' her thang" because it does temporarily distract him from the concerns of the program. Besides...it's not his mother doing it.
Juliet and Flo have evolved in this work space. Juliet started as a Case Manager; moved up to a Shift Supervisor, and now the Social Service Director. Flo started as the manager of the Rental Assistance Program. When the program folded, she was moved into the Housing Specialist spot. Juliet supported Flo through her challenges in life. She accepted this quirky habit of doing the hoochie koochie dance for the guards, custodians, and male case workers. It's a way to relieve tension.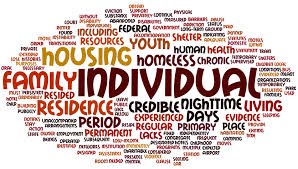 Flo offers home-cooked samples to Juliet. When Juliet stays very late at work, rather than wait hours for a commuter train for home, Flo lets Juliet stay at her home. So...doing the hoochie koochie, offering food, and telling jokes is how Flo fraternizes. This creates friendly relations between supervisors and the supervised..
When the supervisor is a friend to a subordinate it becomes difficult to objectively assess performance. Flo is the Housing Specialist whose task is to move out working residents who meet the basic criteria of earning at least $1,000 monthly and have at least $800 in savings. For clients with substance abuse issues, Flo should be working with Case Managers to get clients to agree to long-term treatment. For clients with Social Security or SSI/SSD, relocate them to appropriate permanent housing. Flo opines it is the Case Managers who must present a list of ready clients as well as the various documents to her. Flo never places her initiative into the move-out equation.
-----------------*-----------------
Getting Your Own Keys

chronicles the professional

odyssey

of Joy

Duggins

, a resourceful and encouraging service provider in a Central

Brooklyn

men's homeless shelter. It gives a peek into NYC homeless services procedures and much

workplace

drama. What's the goal of providing temporary emergency shelter? Getting Your Own Keys