When you picture a farm stand, you might not picture it quite like this.
It's 6:00pm on a Thursday, and Bed-Stuy's Bed-Vyne Brew is pumping an A$AP Rocky remix while Mitch Bloom and Britt McBride work Mitch's Provisions like your favorite bartenders who know exactly how you take your drink.
But they're not serving drinks; they're serving up fresh produce from local farms.
McBride is laughing at a customer's joke about 'fartichokes,' as she packs a bag of smoked gouda, shiitake mushrooms and local apples.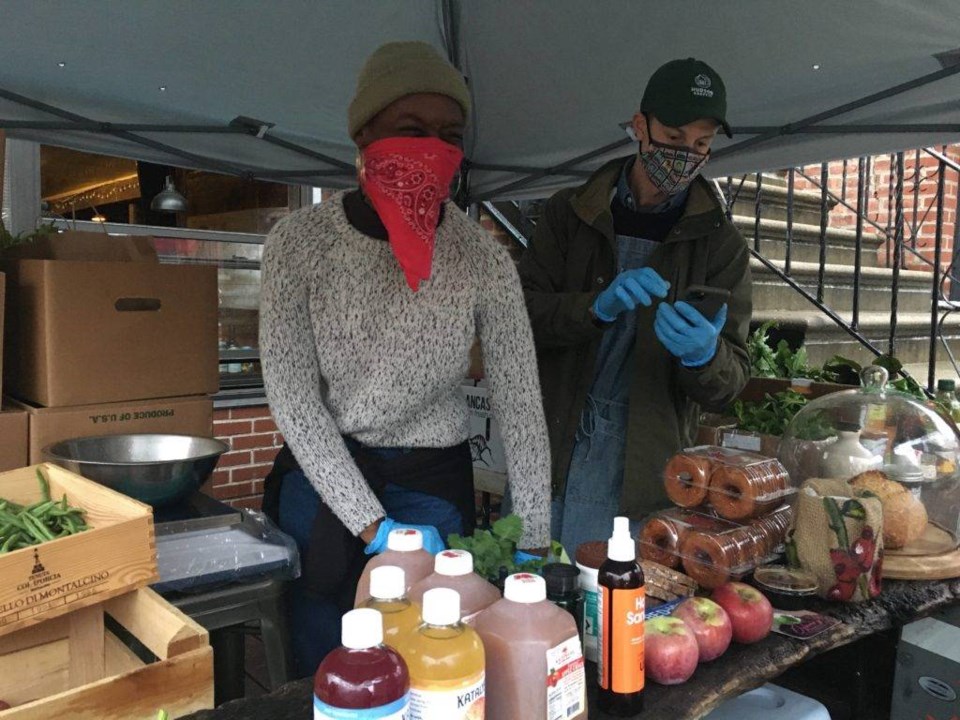 Meanwhile Bloom is introducing himself to a new client ("You're the Mitch, of Mitch's Provisions?"), while inviting him to try "the best sourdough you'll ever have," some molokai sweet potatoes and a chocolate croissant bread pudding.
It's all part of his mission to get more people buying and eating the food he thinks people should be eating: fresh, locally grown and sustainable.
The beginnings
Mitch's Provisions was started by Bloom after he lost his restaurant job early in the pandemic.
As restaurants started to pivot to also selling grocery items early last year, he saw an opportunity.
While he and his wife had been loving the weekly Lancaster Farm Fresh grocery box they'd been getting from chicken-and-wine joint The Fly, Bloom realized he didn't need to be taking a weekly Revel across Bed-Stuy to pick it up -- he could try and do something closer to home.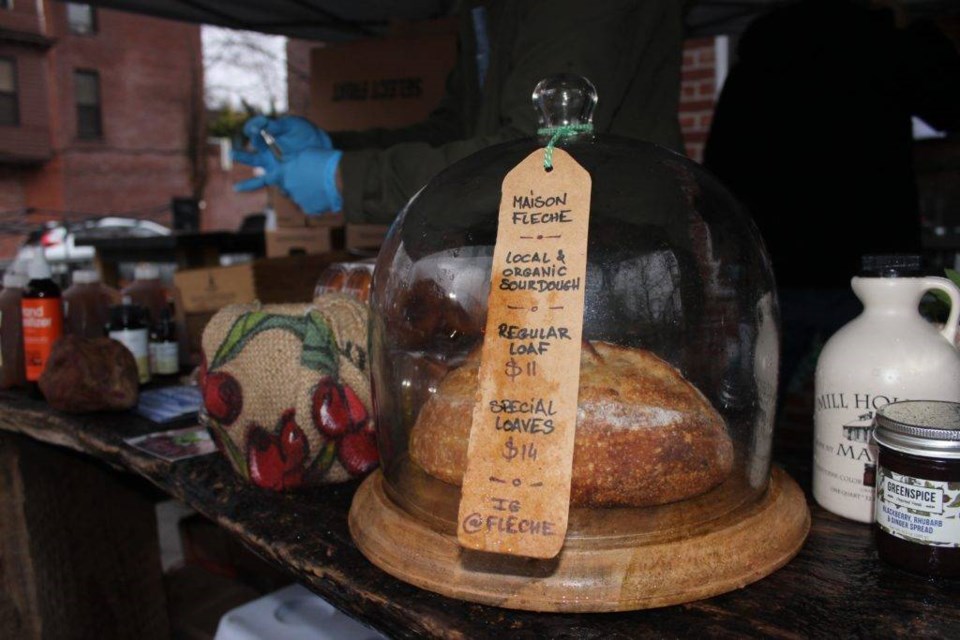 "While I was sitting at home looking for jobs, collecting unemployment, I thought at the very least I could do this with a buddy, instead of going all the way over to pick up the box."
He approached Bed-Vyne to see if staff would be interested in allowing him to set up a pick-up farm stand outside the bar twice a week. They were. Bloom said two of the co-owners Rotimi Akinnuoye and Michael Brooks loved doing things for the community, and saw an opportunity to increase foot traffic to the bar, as people got a beer while shopping for their groceries.
Bloom set up an account with Lancaster Farm Fresh and Hudson Harvest, made a website and started selling in June 2020. He said his point of difference was to allow people to shop by item and build their own box, as well as offering a pre-made box.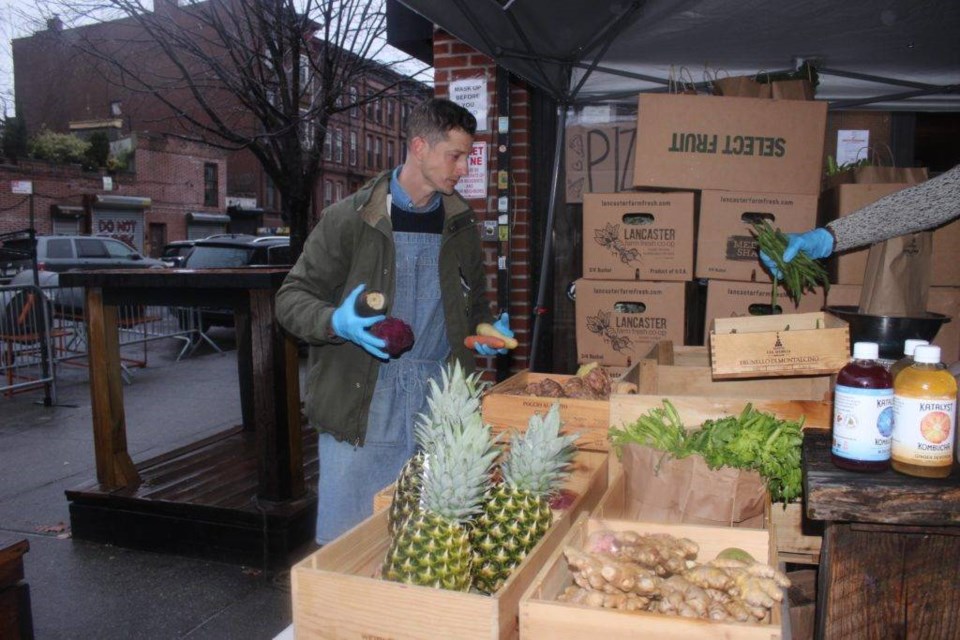 "Lots of people are adventurous and will say, "Whatever farms are harvesting I'll take it," but you're missing all the people who wanna shop à la carte."
Selling this way was a lot more work, Bloom said, but it was worth it. While he initially expected 90% of the weekly business to be from the pre-made boxes, instead the vast majority of the business has come from individual items.
"When I thought business would be 90% boxes, "Stack 'em high, here you go," it became an incredible learning process of how do I pack bags fast enough."
Food background
Bloom's ultimate goal is to see more wholesale dollars going into sustainable food systems that really nourish us. That means buying local, buying fresh and supporting relationships between growers and makers that are nearby.
He studied nutrition at NYU and was inspired by the work of Marion Nestle, an academic and leader in preventative healthcare who has had a national influence on food policy.
Bloom pointed to huge advertising budgets for soda, dwarfing public budgets for fruit and vegetable initiatives, and the fact that the NYC schools system was once sourcing its apples from Washington D.C. as evidence that there had to be a better way for New Yorkers to eat.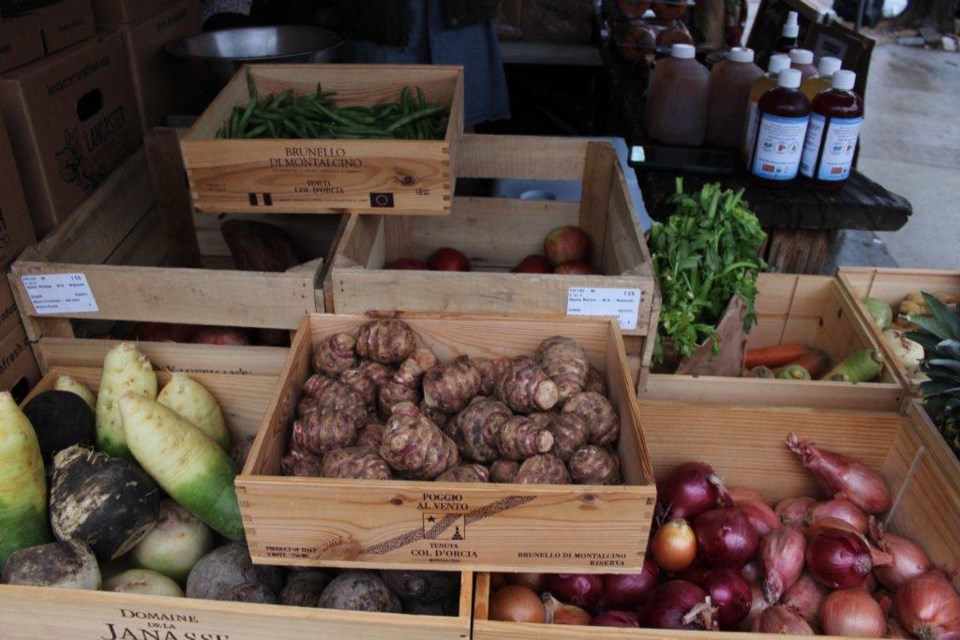 His work saw him navigating both the private and public sectors, looking for ways to retarget the money both restaurants and City programs were spending on food to local and sustainable growers and makers.
Examples included transitioning a restaurant from disposable virgin plastic cups to reusable recycled cups, while also seeing them save money, and doing a similar transition at another restaurant with takeaway containers.
He said Mitch's Provisions focuses on both lifting up the great produce of local growers, and doing at a cost to consumers that is comparable or less than what an online giant like Amazon might charge.
Pass it on
Now Bloom has built the business with McBride, the pair are working together with a vision of empowering others to start their own.
They said, down the line, they want to start a program to teach anyone with minimal bartending and management experience to bring a little stand to any corner in Brooklyn, serving hundreds of families surrounding those corners.
Bloom said all it took was a little experience settling invoices and managing relationships -- and a love for food. He envisions a business where he supports a farm stand to get up and running with a stand manager and stand associate. When the stand associate is ready, they can go and start their own stand.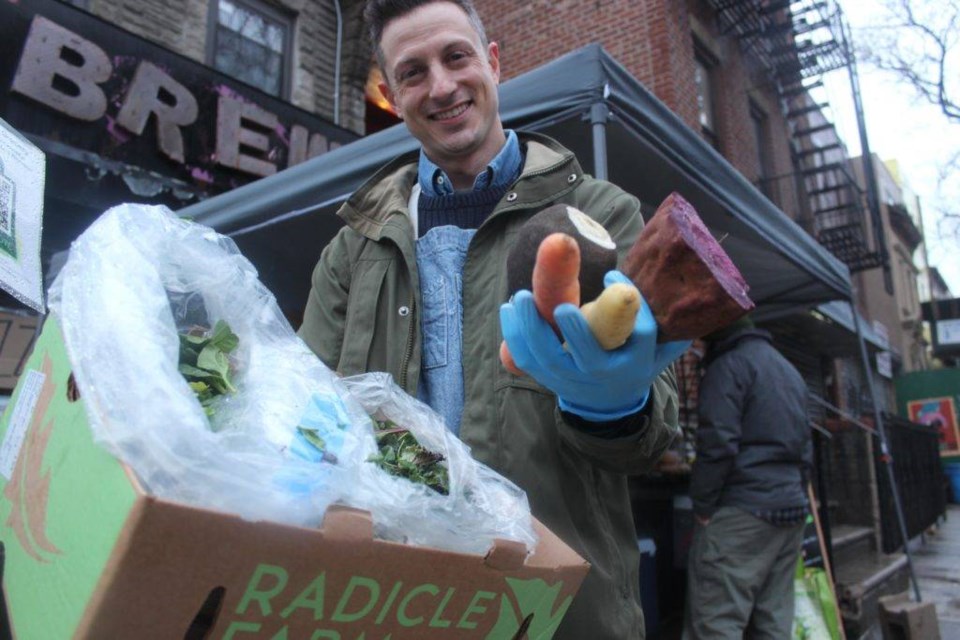 Even without marketing, press or the current ability to take EBT, Bloom said Mitch's Provisions did enough business to pay two people nicely for 20 hours each per week.
At the same time, Bloom, who is also now working at Hudson Harvest, wanted Brooklynites to know he's not the only person providing fresh, local food in the neighborhood.
He said people can easily start moving away from the industrial, conventional standard of shopping we've been taught.
"Alternatives exist. There are a lot, people just don't know about them," he said, shouting out Corbin Hill Food Project, Brooklyn Supported Agriculture, JustFood.org and GrowNYC.
For more information, head to Mitch's Provisions, or head to the stand at 370 Tompkins Ave on a Wednesday or Thursday.