There's a brand new crop at the Good Life Garden in Bushwick.
On any given day, the little piece of paradise at Grove Place and Goodwin Street overflows with abundance. Cucumbers, squash, pumpkin, cantaloupe, blueberries, lavender, thyme. The air is heavy with the sweet zest of tomatoes on the vine.
But now, if you part the leaves on the south side of the garden, you might also find one of eight "wonderful joyous watermelons."
The melons sprung up in a patch freshly planted by garden founder Kofi Thomas after George Floyd's death. "With the violence that was happening towards Black people I wanted to do something that was really Black and really joyous," Thomas said.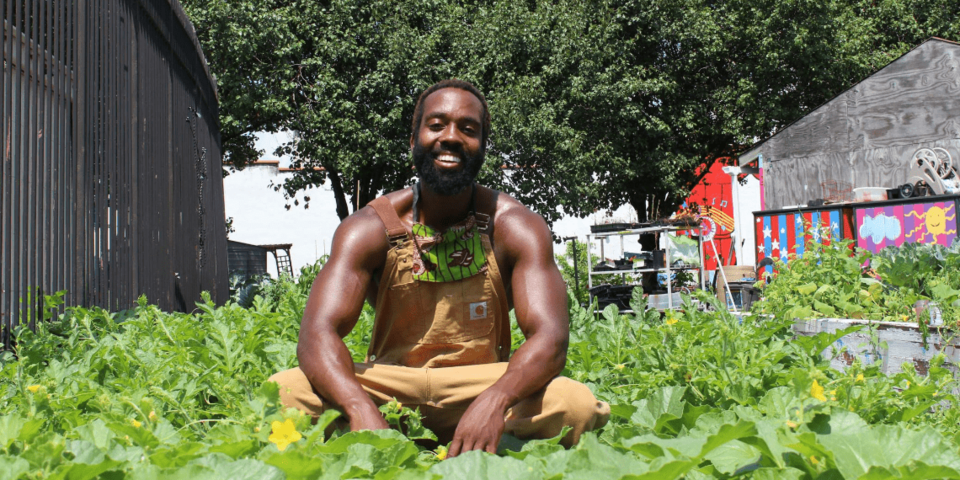 Watermelons were once a symbol of freedom for emancipated African Americans in the 1860s, newly able to grow and sell the fruit. That symbol was turned into a racist trope by Southern Whites wanting to quash any celebration of Black emancipation.
But today, in the Good Life Garden, the patch symbolizes the freedom that growing your own food can give you -- and Thomas' passion to empower the community to learn to feed itself.
His watermelon patch is "unapologetic," and it's thriving. "They need two more months of growing, but they're going to be huge," he said.
Bad lasagna
The garden tucked behind Broadway is open to all, and it's hard to leave empty-handed when Thomas is there. "A lot of food and a lot of herbs and they're all free to everybody," he said.
The first harvest goes to seniors and hunger drives, and there's still plenty left over.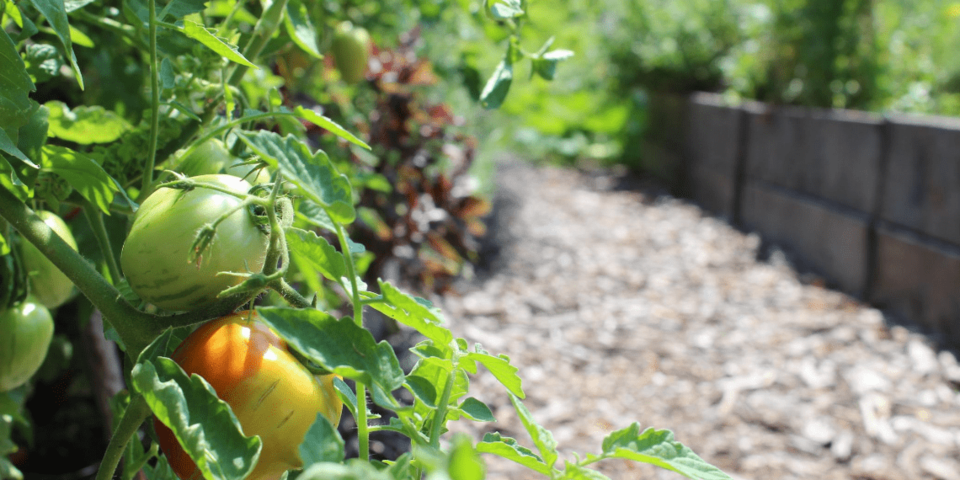 But the garden wasn't always bursting with food to feed a community. Just three years ago, when Thomas first visited the derelict NYC Parks space, it was overgrown with invasive trees, pockmarked with sinkholes and used only as a bathroom or a place to do drugs.
"If you are awake, and you want to change things, growing food and sharing your knowledge of how to grow food is revolutionary."
Thomas discovered a demolition company had been using the garden as a dumping ground. Car parts were piled atop broken glass, sheet metal lay over husks of trees that allegedly came down during 2012's Hurricane Sandy. "It was like a lasagna of trash and fallen trees," Thomas said.
He and a group of gardening friends and mentors, some from the nearby People's Garden on Broadway, spent four months clearing debris, filling holes and having a few "very Brooklyn conversations" with people who didn't want to see change.
The Good Life Garden opened in April 2018. Thomas always dreamed it would be a place where neighbors could come together and start talking to one another again.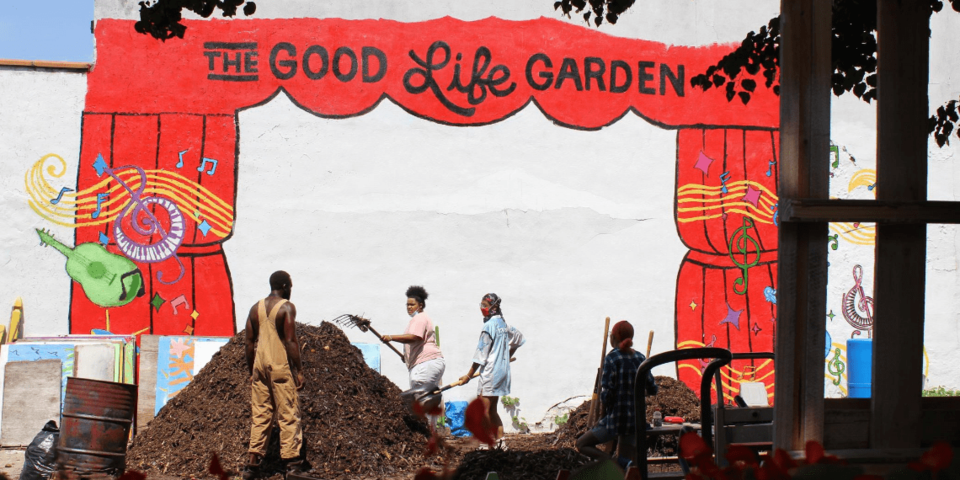 "I learned [at the People's Garden] a little bit about gardening and a lot about community," he said. "The way it takes care of each other and supports each other."
Thomas sees the garden as a vehicle for fighting racial and economic injustice. "If you are awake, and you want to change things, growing food and sharing your knowledge of how to grow food is revolutionary."
And during the pandemic, that responsibility has only become greater for local gardens.
Food revolution
While Good Life Garden was closed to the public during the pandemic, Thomas only got busier. When he wasn't working at his day job at a moving company, he was working out how to feed more people facing job losses and food insecurity.
The garden started doing more food handouts and growing more fruit and vegetables.
Thomas began thinking about how he could put the tools to grow food in people's own hands. More individuals than ever before began approaching him about starting their own gardens, with Thomas helping set up rooftops, backyards and more in the neighborhood.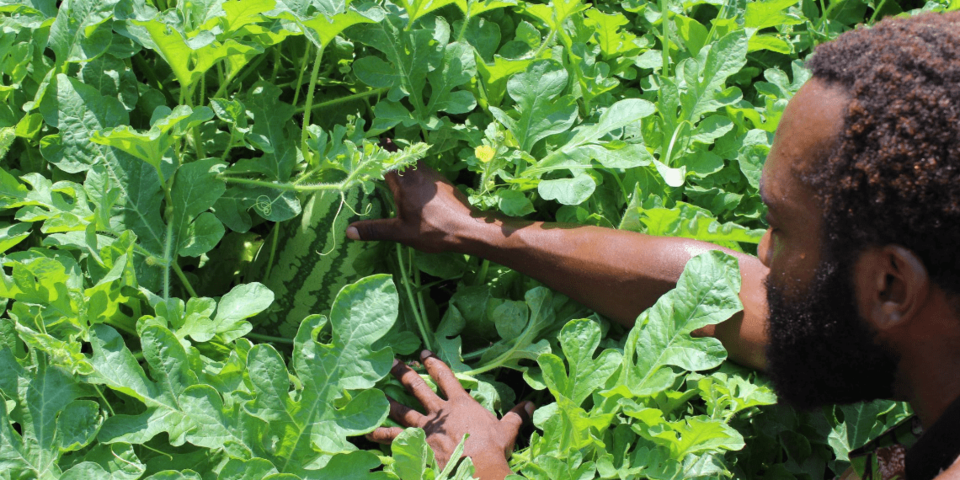 Partnering with seed company High Mowing, he started to do seed and soil giveaways. To this day he is still inviting people to "just come by" and pick up some free seeds. "To give people seeds is to give them power to start growing their own food and to give them power over what they eat."
Thomas' only condition is that growers share what they harvest with their neighbors. The vision is to build a community agrosystem that doesn't rely on a supply chain that produces food shortages.
"There's enough of us that if we were all growing, nobody would be hungry and we wouldn't have to wait on something to be trucked in from somewhere else."
The Good Life Garden is run by volunteers and donations. To support them, donate to the Good Life GoFundMe or head to the Good Life website.