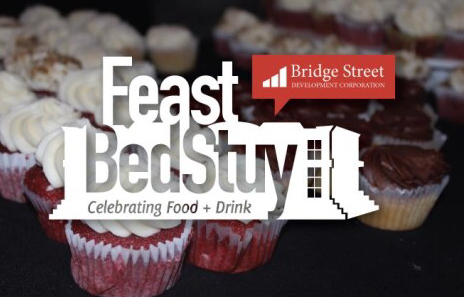 Feast BedStuy, now in its third year, is returning on May 20, taking an expanded route along Malcolm X Boulevard and Patchen Avenue, running in between Putnam Avenue to Chauncey Avenue.
Feast BedStuy is a true foodie event, created to highlight Central Brooklyn as a culinary destination as well as the district's small businesses, a celebration of the neighborhood's spirit and unique historic characteristics.
For the Spring 2017 edition Bridge Street Development Corporation is teaming up with the Weeksville Heritage Center, one of Brooklyn's largest African-American cultural institutions, a multidisciplinary museum dedicated to preserving the history of one of America's first free black communities in Weeksville, Brooklyn.
Participating businesses include Daddy Green's, Juices For Life, Casablanca Cocktail Lounge, Chez Oskar, Taj Masala, Octavia's, Natural Blend Café, Doc D's Southern Desserts, Zabka, Trade Union, Grand Champs, Bed-Stuy Fresh & Local and Healthway Gourmet.
While the crawl is free, attendees can purchase "Golden Tickets" for $15 to participate in exclusive beer and wine tastings. Proceeds will benefit The Weeksville Heritage Center's Summer Session for the youth.
Feast BedStuy, May 20, 2017, from 3:00 p.m. - 8:00 p.m.
Malcolm X Boulevard & Patchen Avenue (between Putnam Avenue & Chauncey Avenue), Brooklyn, NY
For more information visit www.bsdcorp.org.