Brooklyn Borough President Eric Adams is throwing his weight behind a 21-day challenge to eat less meat. And he's doing it by pointing out both his own transformational health journey, and how eating healthy can boost resistance to COVID-19.
"When many people make small individual changes, it has the potential to transform our world," Eric Adams said. "That's why I am endorsing World Animal Protection's Meating Halfway, a 21-day journey guiding folks toward eating less animal products."
The Meating Halfway campaign challenges people who sign on at its website to eat less meat a few days a week or one plant-based meal per day.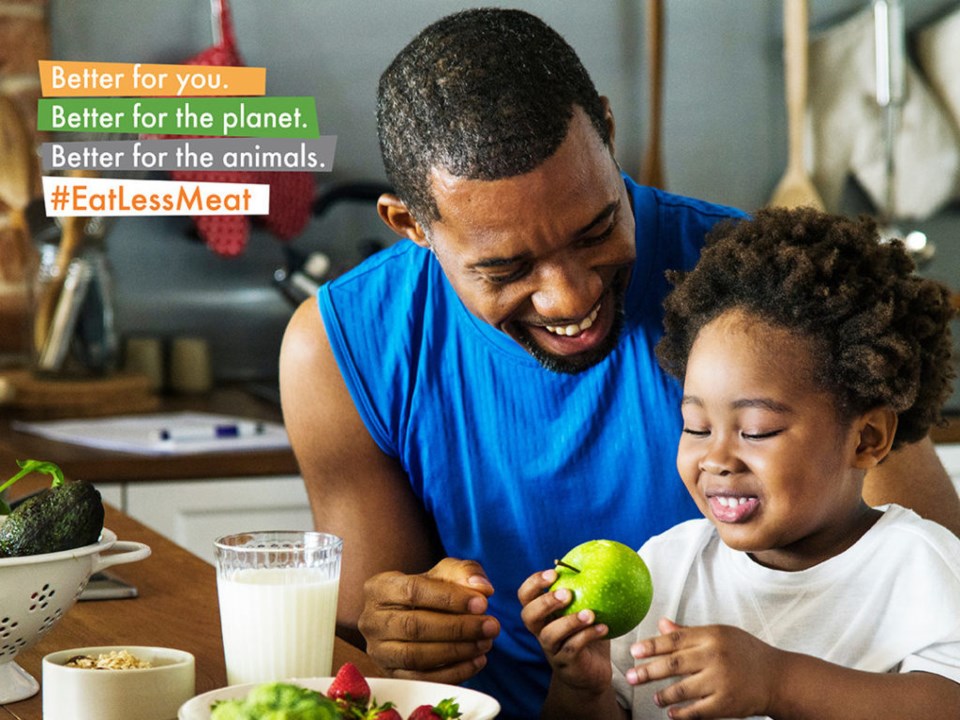 Those who sign up get free access to a 21-day meal plan and recipes, discounts from plant-based meal kit partners and access to live cooking shows with people like The F**k-It List's Amanda Grace Benitez and plant-based Chef and Founder of Plant You Carleigh Bodrug.
Adams himself adopted a vegan diet after he was diagnosed with type 2 diabetes in 2016. After less than six months of exercising and vegan eating, he'd lost 30 pounds and no longer needed medication, he told NY1.
Diabetes goes "hand-in-hand" with heart disease, which is the leading cause of death for both men and women in the United States, according to the CDC. It is still a bigger killer than COVID-19.
"My recovery is an indictment on our healthcare system. The sole goal should have been, Eric we're going to get that reversed. Not Eric we're going to give you the prescription that you need that you can take the rest of your life," Adams said of his health journey.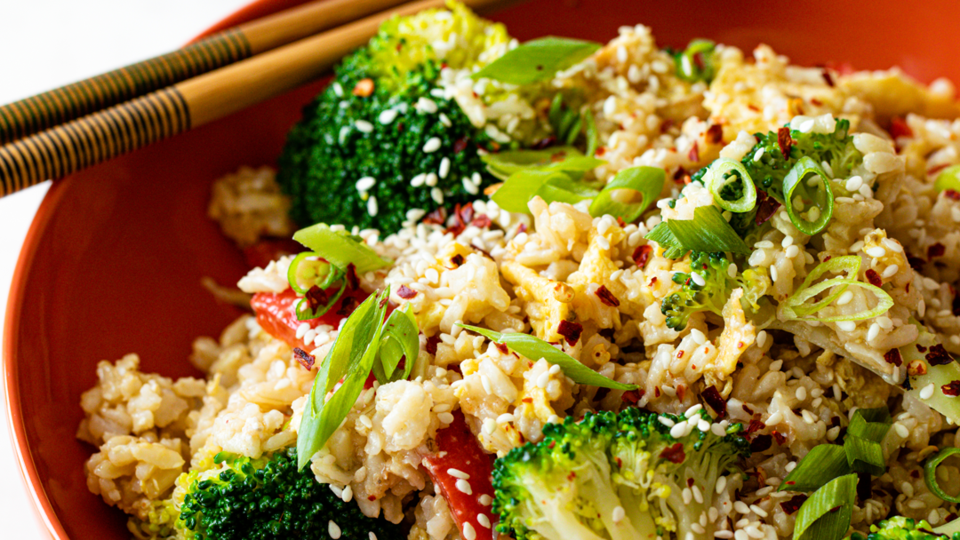 Since then, he's used his own learning to try to help other New Yorkers take control of their health.
In 2018, he spearheaded a plant-based medicine program within the city's largest medical system NYC Health + Hospitals/Bellevue.
Adams also worked with NYC Mayor Bill de Blasio to implement "Meatless Mondays" at 15 schools in Brooklyn, a program the mayor expanded to all 1,700 NYC public schools in March 2019. In October last year, he launched a health book-meets-cookbook on his journey from diabetes to plant-based diet.
Adams said we'd all seen firsthand how those struggling with preexisting conditions like diabetes and hypertension are more prone to the serious implications of COVID-19 during the pandemic. Reducing meat could help.
"Fortunately, these diseases can be managed or even prevented with a nutritious diet. Ensuring that every New Yorker has access to healthy and nutritious plant-based foods is a priority for me, it's why I support Meating Halfway as a tool to help New Yorkers incorporate more plant-based foods into their diets."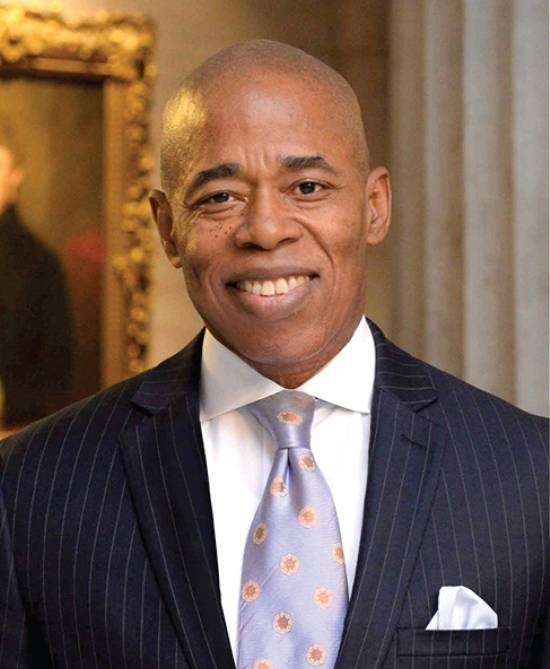 Diabetes is an epidemic in New York City, and Brooklyn neighborhoods have some of the higher rates of both diabetes and hypertension.
More than one-in-ten Brooklynites suffers from diabetes, with rates as high as 15% in Brownsville and 18% in East New York. Black, Hispanic, and Asian New Yorkers were at least twice as likely to have diabetes as white New Yorkers in 2011.
Plus, eating plant-based is also the only diet consistently proven to reduce your risk of cancer, according to the country's top cancer center. Processed meats like bacon and sausage are deemed carcinogenic by the World Health Organization.
The United States has one of the highest rates of meat consumption of any country, World Animal Protection United States Meat Reduction Campaign Manager Joe Loria said. Moving to plant-based diets will also decrease the amount of cruelty to animal seen in the factory farming industry.
"New York City is the most populous city in the nation, so it's crucial that New Yorkers reduce their consumption of factory-farmed meats, dairy and eggs. Factory farming evolved as a means to satisfy an ever-increasing demand for animal products," Loria said.
"However, meat reduction can end some of the cruelest factory farming practices, such as extreme confinement, the overuse of antibiotics, and brutal mutilations."
The challenge can be found online here, plus check out a range of Brooklyn vegetarian restaurants to get take-out here.