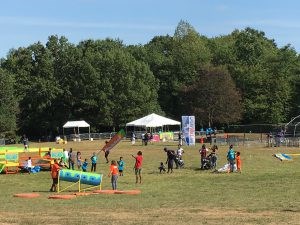 With all the advancements in technology today, the youth of today's generation has been subjected to many more options for activities indoors versus outside. This has affected young people's health and overall exposure to the amazing elements of nature that are right outside their doorsteps.
Nickelodeon's annual Worldwide Day of Play is an event used to get kids outside and active! It is a great way to expose children to fun outdoors activities, while reintroducing the art of physical interaction with other children.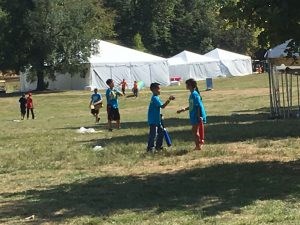 Stephanie Diaz, a mother of twin sons, explained her appreciation for Pokemon Go as a means to getting her kids Aiden and Dean, eight years old, outside and staying active.
"They get outside and chase pokemon and the other is on a basketball team," Diaz said.
Dayra Barrera, 10, expressed her love for dancing as a means to staying active. She said that she tries to stay away from video games as much as possible and is involved in a dance club at her school.
Having spoken with children as young as eight years old at this event it is very reassuring that so many young people really do make an effort to get out there and stay active within their communities.
Parents play a huge role in this effort and with more events like Day of Play, there can be made more and more awareness of the importance of kids getting outdoors.