Travel to any major city in the U.S., and the same holds true: The folks with the most knowledge of a city's history are usually the tourists who visit.
I'm not talking about the wisdom that comes with local living, like where to snag the freshest bagels; which corner stores sell loosies or who to call to fix a flat tire for $5 ...
I'm talking about the stories etched into the bricks of the buildings; the secrets cemented into the sidewalks; the tales of a city's past and present... like, for example, what's been stashed inside of the Brooklyn Bridge since the 1930s? Why is Jane's Carousel in DUMBO one of the most special carousels in the world? And which townhouse in Brooklyn Heights is actually a facade for something no one would ever guess?
Some of these "secrets" were shared with me recently, after I took a Dapper Tour. Now, even after reporting in Brooklyn for more than a decade, I finally feel like I've truly earned my Brooklyn stripes!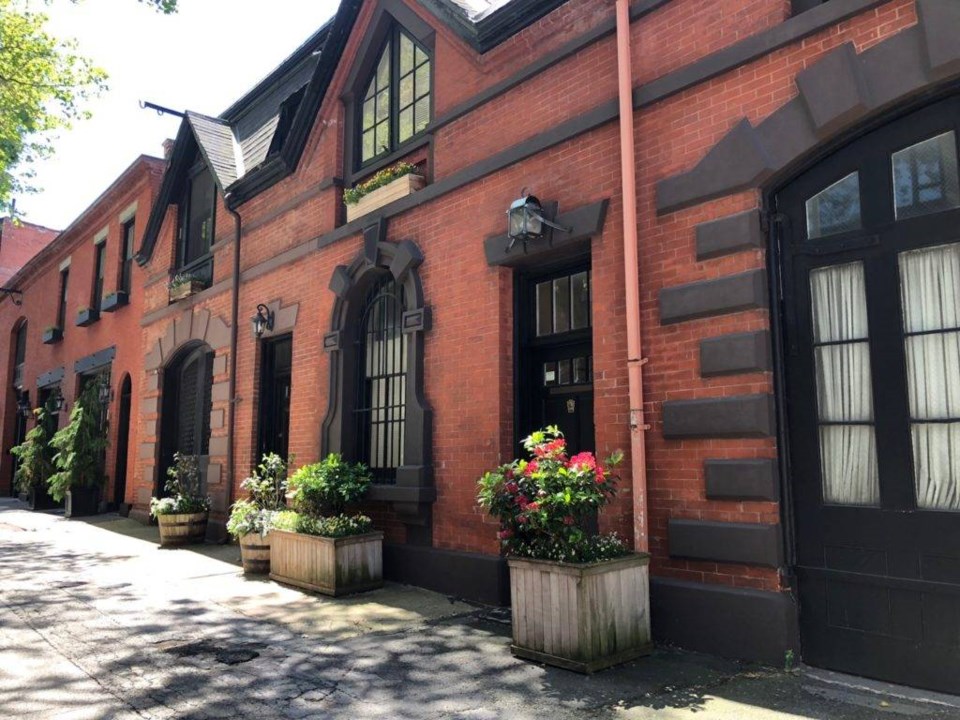 Dapper Tours might be the most special tour you'll ever take, because of the mode of transport, which is in a sidecar motorcycle, modeled after the war bikes used during World War II. Also, the tours are highly personal-- just you and the tour guide and up to one other person, as the guide zips you around the borough while dishing out details of Brooklyn history and modern stories of intrigue.
"A lot of Dapper Tours is about storytelling," says Dapper Tours founder Will D. "I always say New York City may not have the ancient histories of Paris or Prague. But what we do have are details. New York City tells the best stories, because we have people from all over the world here that have created stories."
The tours move between DUMBO, Brooklyn Heights, Vinegar Hill, Redhook, Greenpoint, Bushwick, Williamsburg, the areas closest to the river where the earlier settlements assembled for business and trade. The tour can also travel over the Brooklyn Bridge where it moves through Tribeca, Chinatown, SOHO, The Lower East Side and any neighborhood below 23rd Street.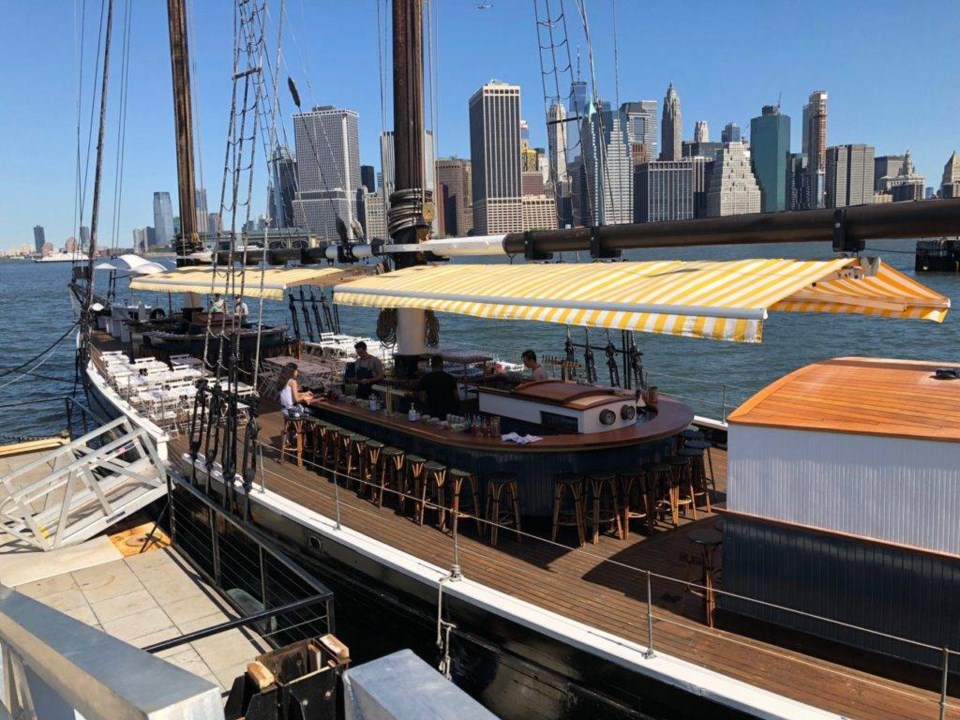 Dapper Tours go for between 1-3 hours and can be customized to specific neighborhoods and for a desired length of time. And because it travels with just two passengers, you get the benefit of asking the questions you want to ask, taking the photos you want to take, stopping for as long as you'd like to stop, and eating where you choose. Also, the bike comes equipped with a miniature video camera that passengers can control. A little tap of the camera and it records a 360-view of everything the passenger sees, a copy of which is given to the passenger at the tour's conclusion.
What other tour does that? None other, because Dapper Tours currently is the only sidecar motorcycle tour in the entire city and state! Also, because sidecar motorbikes are so rare in the U.S., they garner a lot of attention. Passersby ogle them with wonder. So expect to be treated like a celebrity for the day.
And, according to Will, the bikes are one of the safest modes of transportation: "The way cars treat this bike, they love the way it looks; it reminds them of something from their past," he says. "So they almost want to protect and will give us the right of way."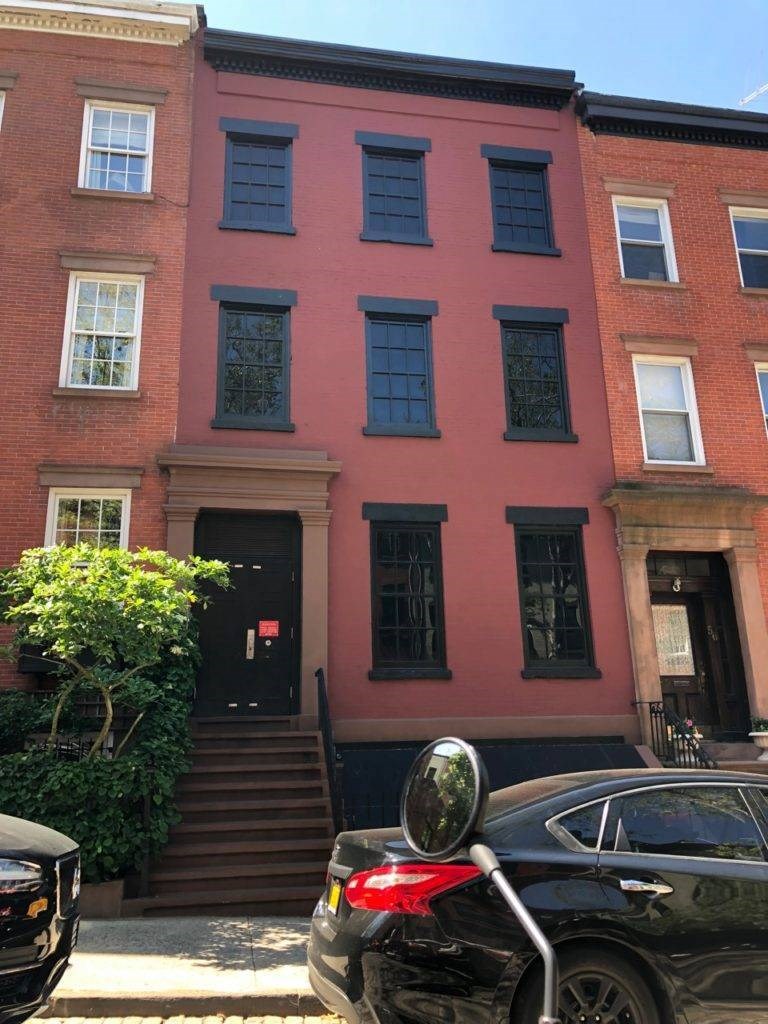 "It's safer than driving a car. In my research, I went all over the world to every place that did these types of tours. All of them, no accidents. The first company that started was in Shanghai, then Morocco, Paris, South Africa, not one accident."
"This thing melts people where they become really chill; it makes them feel good just looking at it," says Will, with the sort of happy smugness of a proud parent.
As a photographer, history buff and owner of a printing company, Will says he started the tours three years ago as a hobby once he saw how so many of his friends enjoyed riding the bikes while listening to the many stories he'd casually collected of New York City's captivating past.
Like, for instance, did you know that during the 1800s, New York City was one of the world's leading international exporters of oysters? In fact, the oyster reigned supreme as the quintessential New York City food long before pizza, hot pretzels, bagels, and hot dogs were known to our shellfish-encrusted shores.
Also, did you know that "the best bar in New York City" is a bar located in Redhook called Sunny's? Formerly a sailor's watering hole that only opened two days a week, the bar features no bells or whistles or anything outwardly special. It sits non-assuming, tucked away in a corner off the East River, while its patrons who visit from all over the world relish in keeping it one of Brooklyn's best-kept secrets.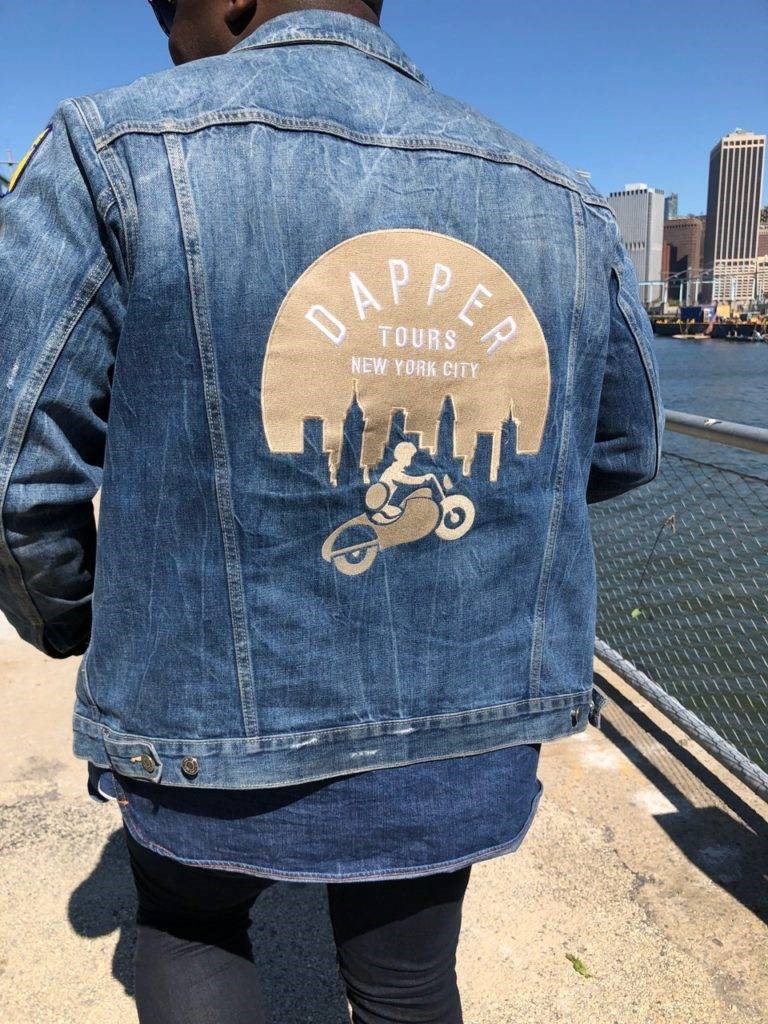 Eventually, Will made Dapper Tours his full-time pursuit, finding it the most unique and rewarding "job" he's ever held, when considering how much joy it gives the riders to learn so many special details about the city while moving around "in style."
Since going full-time, Will and his sidecar motorcycle tours have taken off: Will has added three more bikes to his fleet; more tour guides and hundreds of more stories to his arsenal.
"I know now that this is part of my calling, it has a deeper purpose for me," said Will D. "If I can infuse joy in somebody's day, even it is for a few hours... that is something real in these days of so much technology, when things are not real anymore."
"People are coming from all over the world! Just to see the joy on people's faces at the end of the tour.... And I get to be the purveyor of that!"
To learn more about Dapper Tours or to book a tour, visit the website, or email Will at bookings@dapper-tours.com.