The Youth Resource Fair welcomed more than 50 city agencies, nonprofit and cultural organizations to provide participants with seasonal and year-round opportunities for employment and arts programming.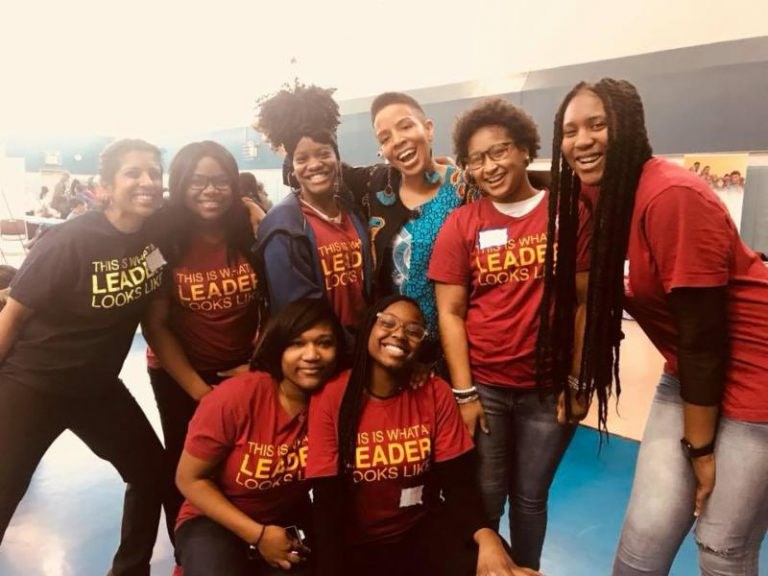 More than 200 elementary, middle school and high school students and parents came together for the Second Annual Summer Youth Resource Fair at the University Settlement Ingersoll Community Center on Saturday. The event aimed to create access to internships, jobs and summer camps for youth residing in Central Brooklyn, was hosted by City Council Majority Leader Laurie A. Cumbo and New York State Assemblyman Walter T. Mosley, in conjunction with community-based partners.
"Disconnected youth are often at a higher risk of dropping out of school, unemployment, incarceration and gang recruitment," said Cumbo. "The fair provides expert counseling on a one-on-one basis with representatives from various organizations to help participants identify a pathway to immeasurable opportunities for personal, academic and professional advancement to improve their quality of life."
This year's community partners represented diverse industries including civil service, science and technology, the arts, entertainment, sports, community and youth development. In the midst of Women's Herstory Month, there was a special emphasis on organizations working to increase the representation of women in male-dominated industries.
"There are so many internship programs and jobs available to youth over the summer, and this resource fair will not only help people find a job but can give our community members the skills they need to begin a long and fruitful career," said Assemblyman Walter T. Mosley.
The participating agencies and organizations included, among others, Myrtle Avenue Brooklyn Partnership, the Noel Pointer Foundation, Brooklyn District Attorney's Office, Medgar Evers College Oasis Beacon, Brooklyn Children's Museum, Mark Morris Dance Center, UrbanGlass, Groundswell, Brooklyn Navy Yard; SUNY Downstate Medical Center, Nontraditional Employment for Women, Prospect Park Zoo, Bedford-Stuyvesant YMCA, Girls Who Code, Roots Revisited, Soul Collections Sewing Lounge, Brooklyn Arts Exchange and The Children's Academy at LIU.
"It is more important than ever to provide our youth with positive outlets of expression, especially when school is out for the summer," said State Senator Velmanette Montgomery. "We are fortunate to have a number of resources available in our community and I thank them for taking the time to come out and represent at this Youth Resource Fair."