Hernan Pagan has some simple advice for how to live a better life: Be nice first.
"I've got a lot of rewards by making the first move," the 75-year-old says one recent afternoon at Bushwick's People's Garden, as he sips a beer passed to him through the fence by a neighbor.
"No one wants to be first in being nice, but if I'm nice to you first, it usually it attracts the same response."
Pagan is caregiver to the lush and lively community garden on Broadway and Greene Ave., and a longtime caregiver to the neighborhood.
And now, the community is hoping to take care of him with a small fundraiser to cover some of the costs of the garden where all are welcome.
First move circa 1995
Pagan made the first move on the garden in 1995, when he noticed a few plum and peach trees trying to survive on the corner among a growing mass of dumped trash.
"I jumped an old wooden fence they had there that was falling down, and I removed the lock and I just started working," Pagan said.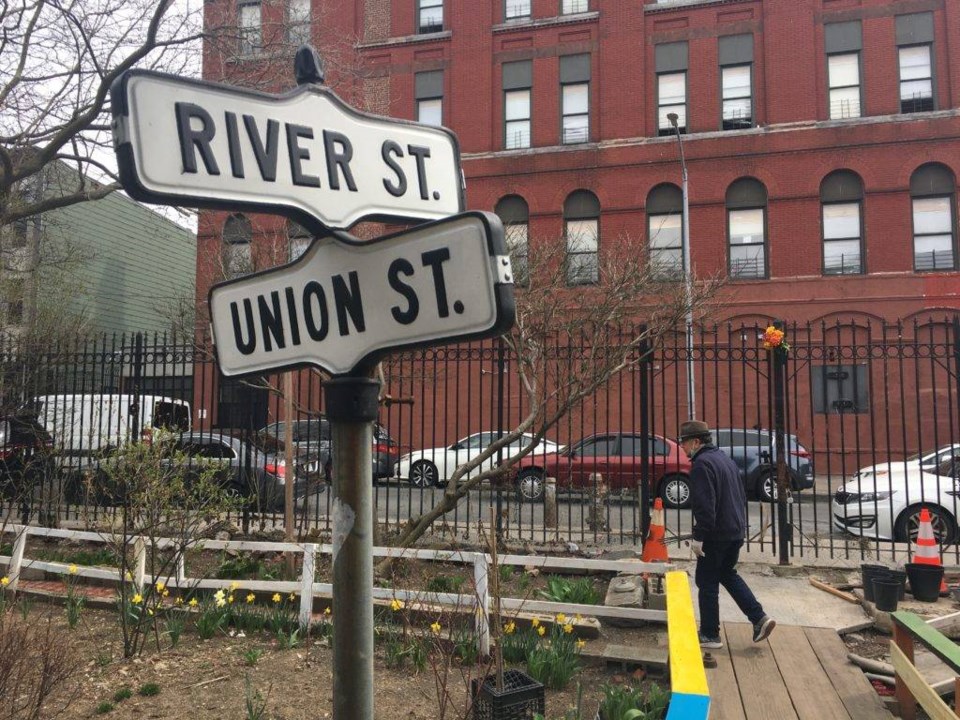 The garden was originally established in 1978 -- after a blackout and the city's near-bankruptcy -- as NYC turned land over to communities in an effort to keep criminal activity down.
But it was abandoned in 1993, and fell into disrepair.
"It was the crack epidemic and this place was full of little viles, and I had to to get rid of the rats. That wasn't an easy job and not one worth describing," he chuckles.
A friend brought a couple of 55-gallon drums over and Pagan started burning the trash. Neighbors were tolerant of it, and the garden was soon ready for public use.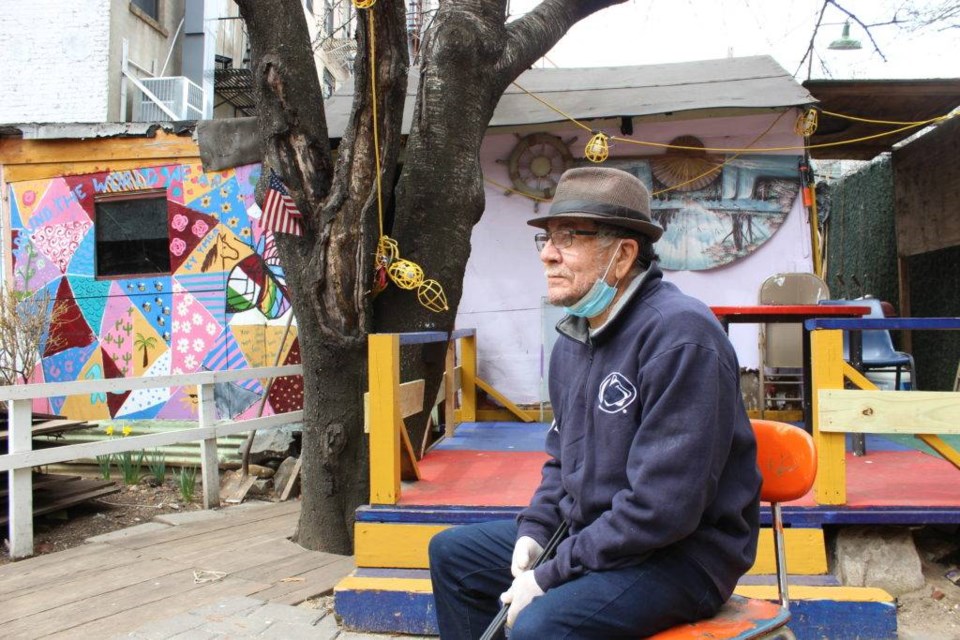 The first thing Pagan did was rename the space the "People's Garden," then he bought a generator, started playing music and opened the gate.
"Musics attracts people of all kinds, if you have all kinds of music," Pagan said. He would play CDs on a multi-disc player, and said you never knew what was going to come on next. He had blues, rock, Edith Piaf, children's songs, Christmas music.
Ever since it opened, People's Garden has been filled with music. Most recently with weekly jam sessions and as a place for musicians to play during the pandemic, throughout which the garden also fed the community with boxes of free fresh fruit and veges.
Pagan says all are welcome in the garden. He gives out lots of keys and invites in parties, children, the women from the shelter across the road, musicians, neighbors and absolutely anyone else who wants in.
"Once I cleaned it up, the place invited people itself, you know? Everybody who goes by, they see it so pretty they might say, "Oh, they're not gonna let me in there." But all they gotta do is open the gate."
In the past weeks, Pagan's been renovating the garden with a brand new walkway and bathrooms, plus tending to 25 egg-laying chickens. The garden is a small piece of paradise on busy Broadway, where the crows of Pagan's roosters are in constant competition with the roar of the J train.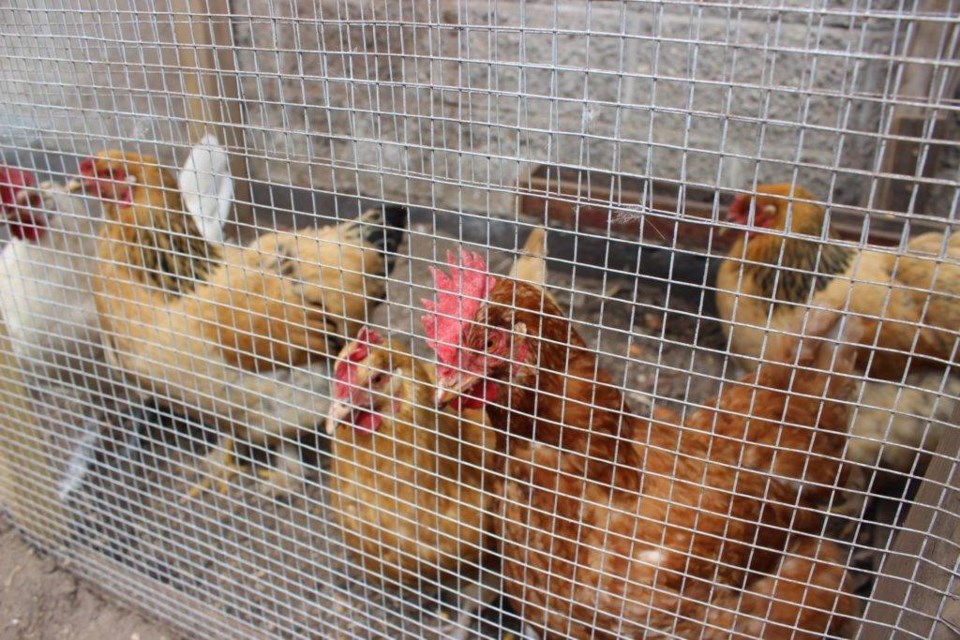 With spring, daffodils are starting to pop up through the soil, tulips soon to follow. The garden also grows raspberries, blackberries, cherries, grapes, peaches, apples, plums, blueberries, potatoes, carrots, jalapeños, tomatoes, peppers, eggplant, watermelon, pumpkin, beans, beets, cucumbers, strawberries, peanuts, hazelnuts and more.
The recent renovations cost over $3,000, but Pagan said volunteers were helping to build it, and the donation box and a small fee for events keeps them going.
When asked of plans for retirement, he says he's already half-retired. His friend Kofi Thomas from the neighboring Good Life Garden is "the man behind the scenes." Meanwhile, Thomas tells BK Reader it was Pagan who taught him how to run a garden. "How humble of both of us," Pagan laughs.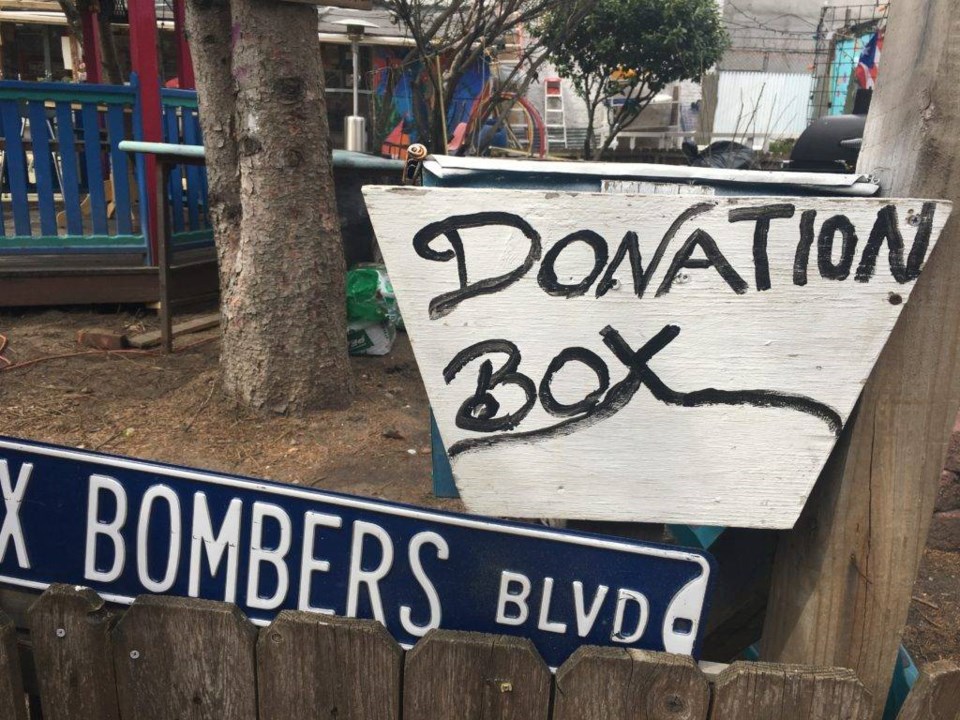 Latin Up
Right now, Pagan is working on a new sign for the garden: "An Afro-Latinx experience."
When he took over the garden, Bushwick was mostly Black and Latinx, but the area is rapidly gentrifying.
Pagan, who has Puerto Rican heritage, points out his "Latin Up" sign in the garden's gazebo, and says he makes a point to celebrate Mexican Independence Day in the space each year, even though mariachi bands "aren't cheap."
"We want to share our culture with the newcomers too, but we need a place of our own also."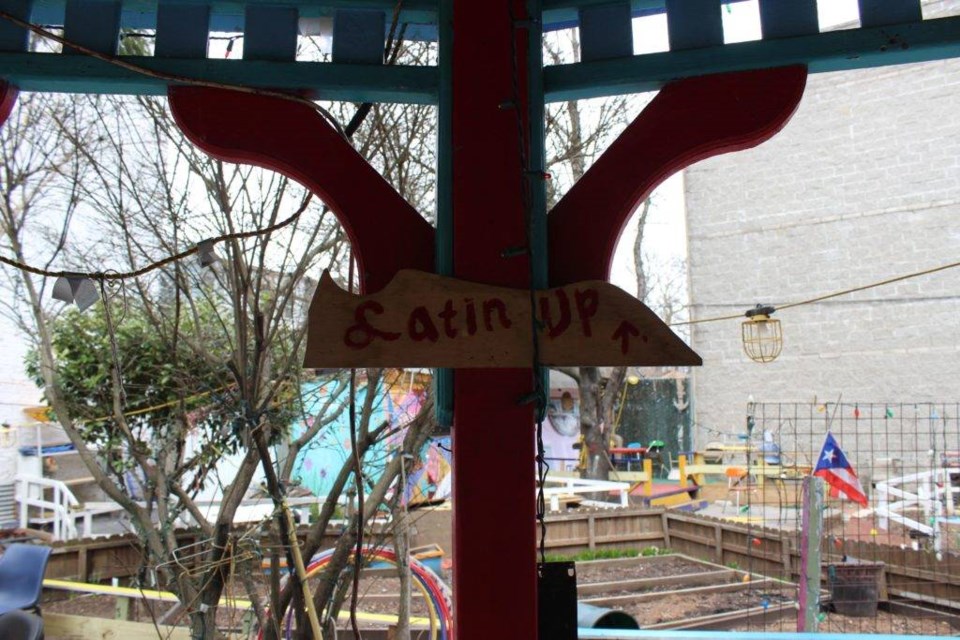 In January, Bodeguita 718, a Latinx-founded collective, approached Pagan about doing an art event in the garden. They wanted to bring art to a space where immigrants and people of color would feel comfortable and affirmed.
The People's Garden, and Pagan, were the perfect match for them, Bodeguita 718 cofounder Ian Kumamoto said.
"We wanted to showcase our culture's talent and give artists a platform while also bringing art to the public," Kumamoto said. "Art spaces are very elitist... we wanted to bring the museum walls to the outdoors, having projections throughout the garden and also making it this huge celebration for us, by us."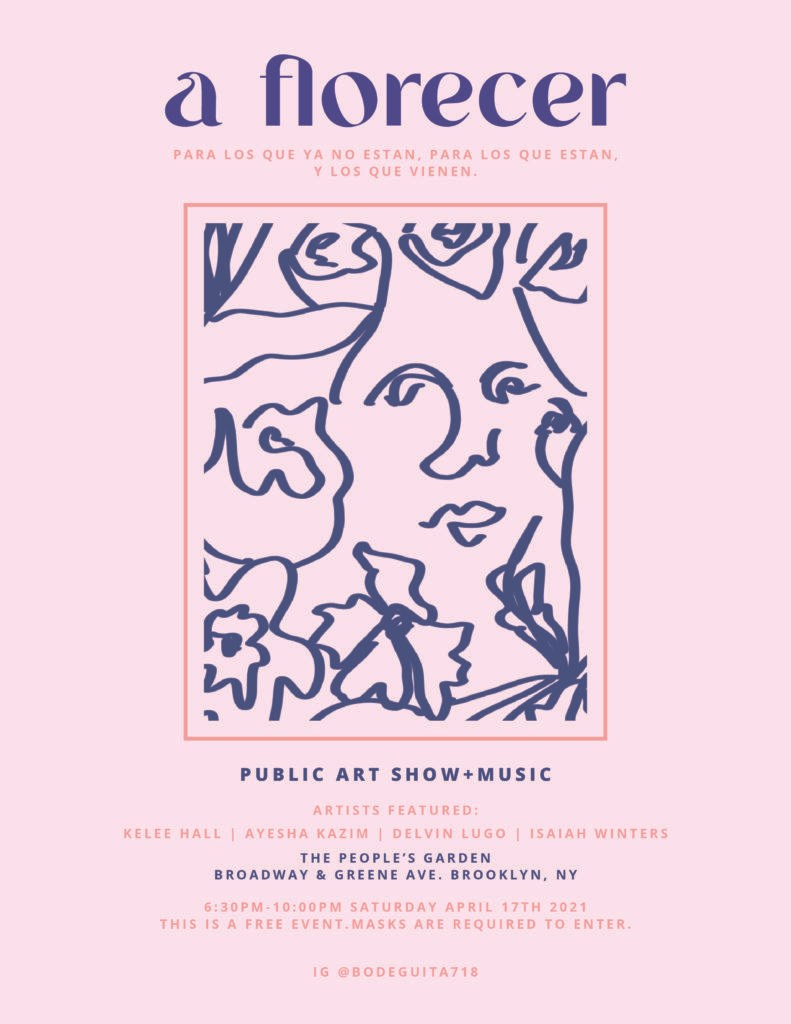 Bodeguita 718 is set to host its event "A Florecer" in the garden April 17. But in planning it with Pagan, the group realized they wanted to do something to give back to him, too.
"We've been realizing since visiting it takes a lot of work with doing the repairs and helping with the chickens and paying for the gasoline for the generator," Bodeguita 718 cofounder Abi Castillo said,
"We wanted to give back as much as we could and a lot of it is community run, volunteer based."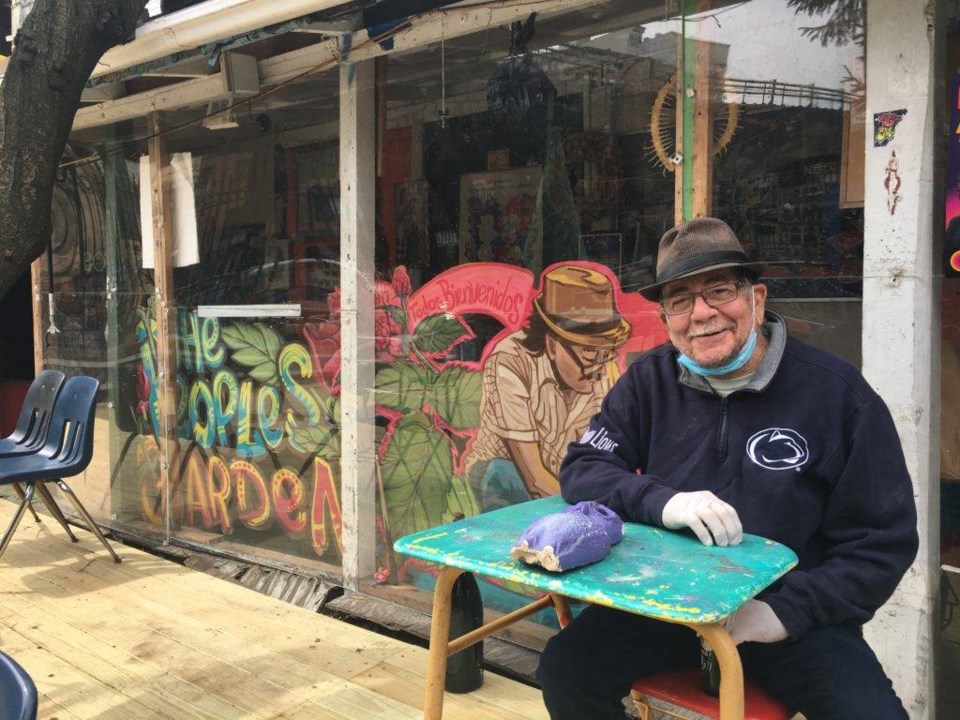 As a result, Bodeguita 718 has started a GoFundMe to raise $1,000 -- with $750 going to Hernan to cover his out-of-pocket expenses in the garden, and $250 going to funding its event.
It's as simple as being nice, without being asked.
"We want to make sure Hernan is able to keep his garden and continue running it," Kumamoto said "Because it's places like this that make living here so special."