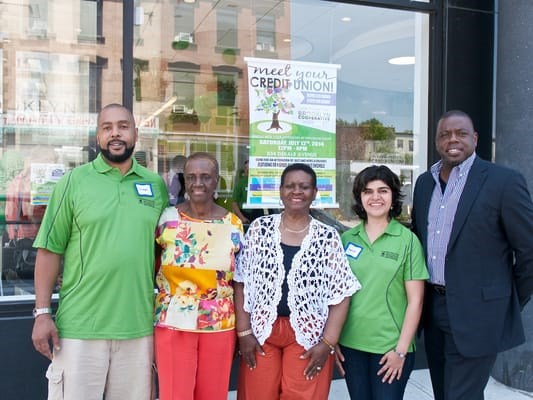 Last Saturday, the members and Board of Directors of Brooklyn Coop Federal Credit Union— the only community credit union in North and Central Brooklyn-- came together vote on its core values.
[perfectpullquote align="right" cite="" link="" color="" class="" size=""]"People are very much aware of how their buying decisions can have a wider impact and companies need to be able to answer those questions."[/perfectpullquote]
At a time in history when the question of where we stand as a nation on values and how far we should bend, Brooklyn Coop did something quite remarkable: it decided to draw a clear line. They met to draft a Statement of Values, a document they hope will illustrate how the organization plans to distinguish itself from other financial institutions-- not only in its specific products and services, but also, in its beliefs.
Rebecca Pear, Brooklyn Coop's Director of Member Services, said she has seen a significant rise in new inquiries from members and potential members asking whether the credit union invests in the Dakota Access Pipeline (it does not), or how decisions regarding lending are made:
"People are very much aware of how their buying decisions can have a wider impact, and companies need to be able to answer those questions," said Pear.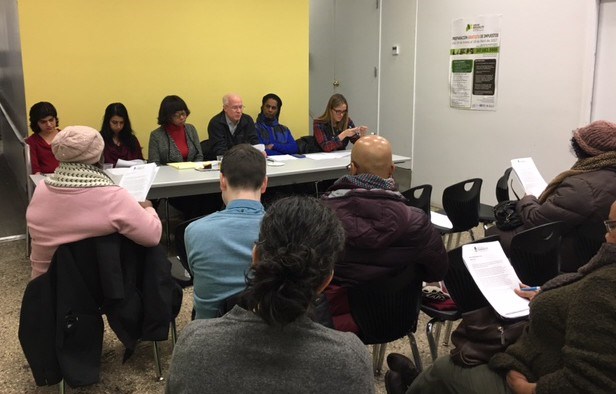 So, at a time when consumers are seeking further accountability from the corporations with which they do business, the Board decided to publish a clear statement of how its values inform its day-to-day business practices.
"By being a cooperative, we demonstrate the value of shared ownership," said Mark Winston Griffith, director of the Brooklyn Movement Center and a board member of Brooklyn Coop since 2006. "By being democratically governed, we demonstrate the value of equitable decision-making; by choosing to locate our branches in low-income neighborhoods, we demonstrate the value of inclusiveness."
Brooklyn Coop Statement of Values:
We are often asked what makes Brooklyn Coop different from other financial institutions. The answer is simple: it is our mission. Brooklyn Coop seeks to build a sustainable economy by investing in our local community, in accordance with our members' values.
We invest locally by turning our members' deposits into loans that positively impact their lives. Brooklyn Coop funds mortgages that create wealth across generations, credit builder loans that improve financial security, and business loans that create jobs and increase household income. We do not originate loans that do not build local assets. We do not sell our loans to outside investors with the result that Brooklyn Coop maintains a stake in the long-term economic health of our members.
Furthermore, as a cooperative that is governed by 6,000 residents of Brooklyn, New York City, we align our investments with our values. Reflecting the broad diversity of this membership, Brooklyn Coop's financial services are available to individuals regardless of ethnicity, race, gender, religion, and immigration status. We do not use ChexSystems when opening bank accounts because we recognize the negative and discriminatory impact of this practice — many of our members are part of communities that have faced disenfranchisement for decades. We do not base the cost of credit or lending decisions on credit scores for the same reason. We will protect our members' privacy and their rights to the fullest extent possible.
It is more and more clear that the choices we make as consumers, as citizens, as custodians, matter tremendously. We have a right to inquire about the values of the institutions that ask for our support so we may hold them accountable. The Board of Directors of Brooklyn Coop is proud to assert its values of compassion, inclusiveness, and responsible stewardship. We pledge to remain accountable to our members as we ask for your support in the fulfillment of our mission.