"They took away my shares, and I was paying all the time. I don't know why this has happened. I don't know why."
Those are the pained words of 76-year-old Cecelia Jones, who was a property owner for 20 years until the City suddenly took away the shares she owned in a Crown Heights property under its controversial Third Party Transfer Program (TPT).
She spoke with BK Reader Wednesday, a day after the City issued a report with recommendations for a relaunched version of the program that caused her to lose her home, for reasons she doesn't understand.
On Tuesday, the Department of Housing Preservation and Development (HPD) announced a range of proposed reforms to the TPT, two years after the program went on pause due to its controversies in 2019.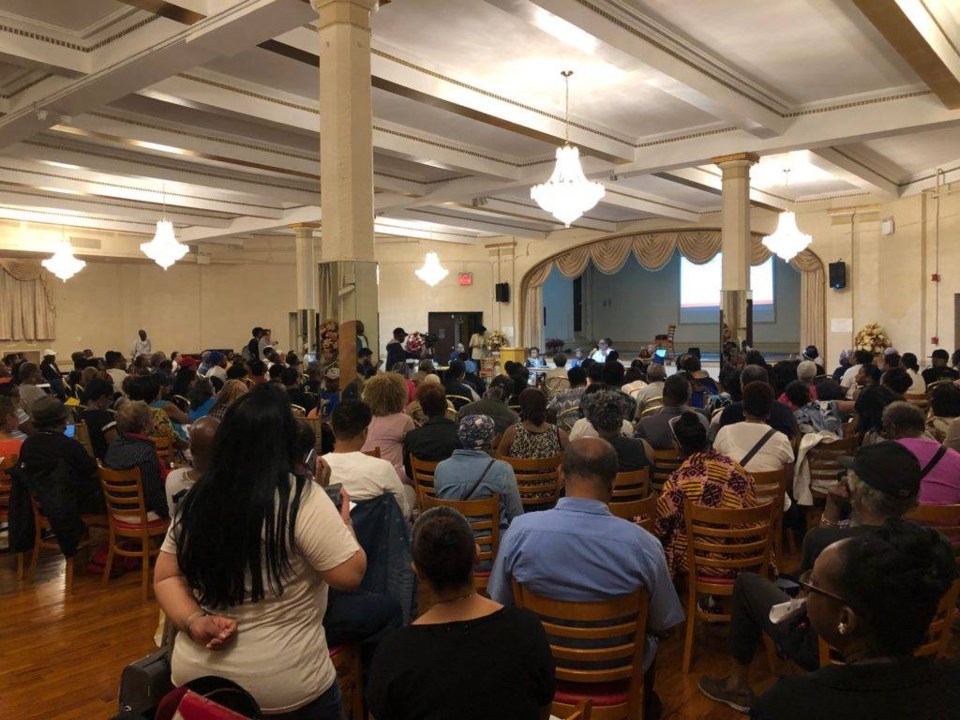 But critics say, far from making the TPT better, the suggested reforms led by Councilmember Robert Cornegy and HPD Commissioner Louise Carroll actually make it more difficult for homeowners, when the program should simply be scrapped.
In a hearing Tuesday, only a handful of people giving testimony pointed out that the HPD seemed to have missed the whole point: the City shouldn't be taking private property without compensating people for it.
"We have lawyers in here. I don't understand how no-one has raised the issue that this is an unconstitutional taking," an attorney for Jones, Matthew Berman of Valli Kane & Vagnini LLP, said.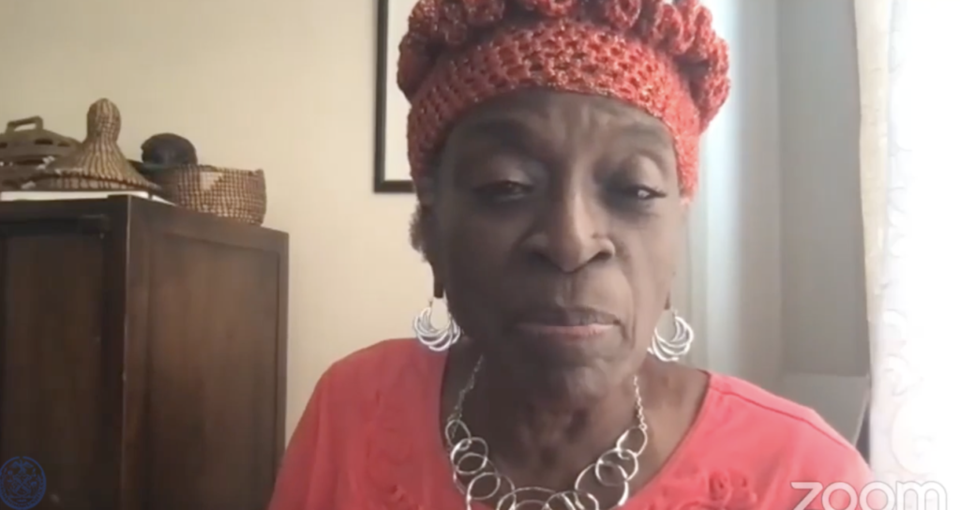 "The bottom line is you cannot take private property without paying for it. The government cannot do that, it's unconstitutional."
NYC Councilmember Inez Barron added her voice, saying she asked many times in different ways about the taking of equity, but hadn't been given a straight answer: "People have had their property taken and have not been compensated. How do you do that?"
Jones' story
Jones bought 250 shares in 1197 Dean Street in 1997, with the plan to secure a future home for her kids and grandkids.
But in 2018, she was told by a new managing agent of the property that she didn't own any shares anymore, and had been converted to a renter.
How much did Jones receive from the City for her 1997 investment? Not a dime.
"Sometimes when I think about it, I feel so disgusted. I'm very hurt after all this time," Jones told BK Reader.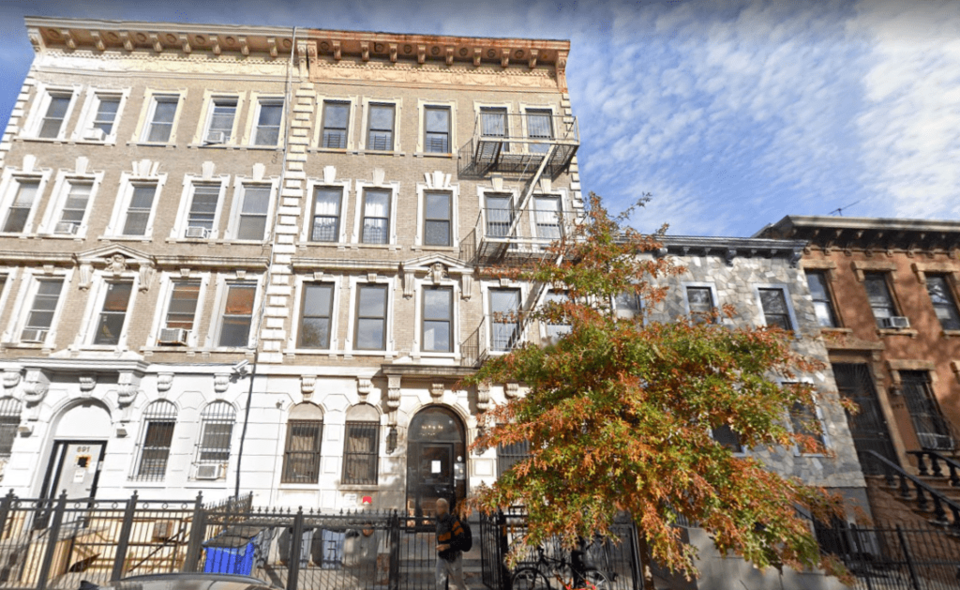 Now, Jones is one of three plaintiffs of color suing the City and developers in a class action lawsuit that aims to bring justice for an estimated 700 New York City homeowners who had their properties taken under TPT.
They allege that hundreds of millions of dollars in generational wealth built by Black and Latinx residents, many seniors, has been illegally snatched by the City through the program.
What Is the TPT?
Third Party Transfer is a City program launched in 1996, when abandoned buildings were a common sight in New York.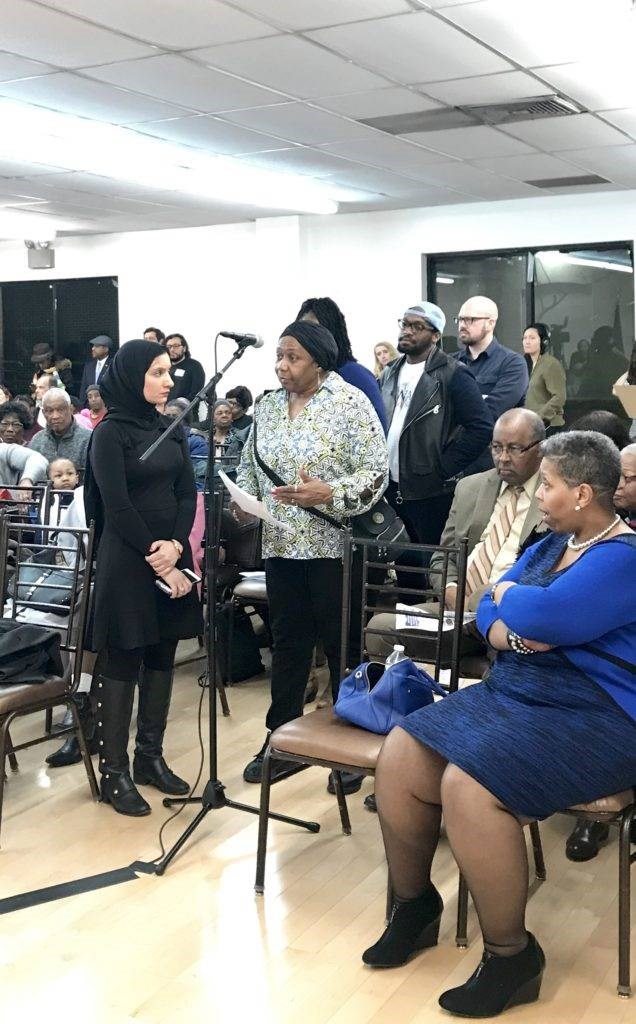 The central motivation was to collect unpaid taxes and bills from negligent landlords and foreclose derelict housing units, fixing them up and renting them out to tenants at low- to mid-incomes.
The foreclosed properties are transferred to a partner nonprofit or for-profit building developer to rehabilitate for affordable housing. The former owner does not recieve money for the home being transferred out of their possession, even if the home has more value than the debt they owed.
In many cases, the owners weren't advised they didn't own their homes anymore, and kept making payments on them after the City had transferred the deed.
In Jones' lawsuit, Brooklyn developers Neighborhood Restore Housing Development Fund Corporation and Bridge Street Development Corporation are also named as defendants.
There is no oversight to how these partners are chosen, critics of the program say. The partners receive a windfall of property formerly owned by people of color, and only have to commit 20% of it to affordable housing.
In recent years, the TPT has led to Black and Latinx homeowners and other small property owners in Central Brooklyn losing their homes over unpaid bills at a mere fraction of their properties' value.
Instead of absent slumlords being targeted by the program, it has more often been homeowners like Jones, and retired Haitian ambulance driver McConnell Dorce, who owed $15,000 in water bills when the City started proceedings to take his Brownsville house.
Dorce is another plaintiff in the lawsuit against the City who didn't receive a cent when his property was taken through TPT.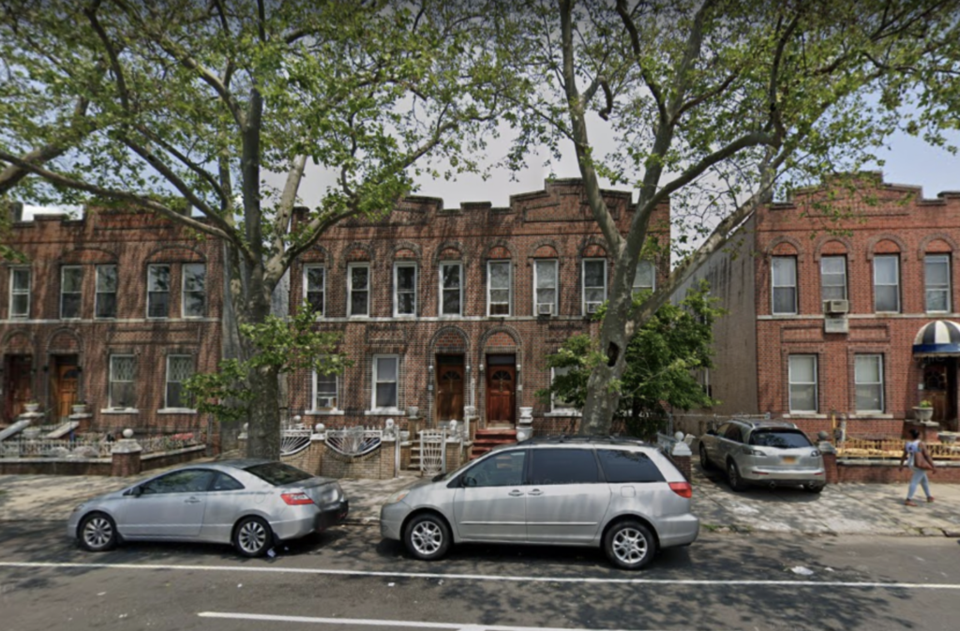 According to an online estimate, the 3,198 square-foot property that Dorce once owned outright, mortgage-free, could now be worth close to a million dollars.
After these claims came to light in 2019 through the lawsuit, multiple news reports and backlash from city councilmembers, the program was put on pause.
Over four sessions spanning 2019 to 2021, the program has been looked at by an HPD "TPT Working Group," which on Tuesday issued a report with its reform recommendations.
Proposed Reforms
The HPD and Robert Cornegy announced the Working Group's proposed reforms Tuesday, heralding them as a "modernization" of the TPT and touting "success in moving reform forward."
There was no consideration of ending the controversial program recorded in the group's report.
Most of the recommendations are around improving outreach to homeowners struggling to pay their bills through a new help desk, center and community partnerships.
The group suggests improving the methodology for identifying distressed properties, as well as transferring people's homes to Community Land Trusts instead of the City's selected non-profits.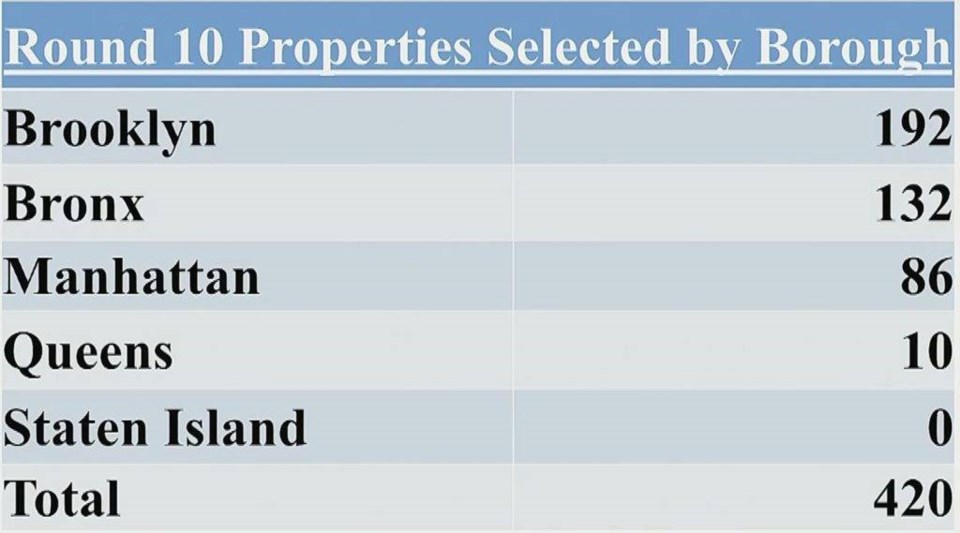 It also suggests TPT stop its practice of targeting distressed houses on the same block, which has led to a concentration of homes taken in certain neighborhoods, particularly in Brooklyn.
For Jones, a help desk and changing the entity that ended up with her property wouldn't have done her any good.
"I think that they should give me back my shares," she said, when asked her opinion on the proposed reforms.
Reforms amount to TPT 'double down'
Berman, one of the attorneys representing Jones and Dorce, said the proposed reforms amounted to HPD "doubling down" on the TPT program.
"The main problem is that the proposed revisions to the TPT do not solve the fundamental problem: that Government cannot take private property without paying for it."
Cornegy said the City Council would now move forward by looking at four bills related to the TPT, one of which is drafted by him.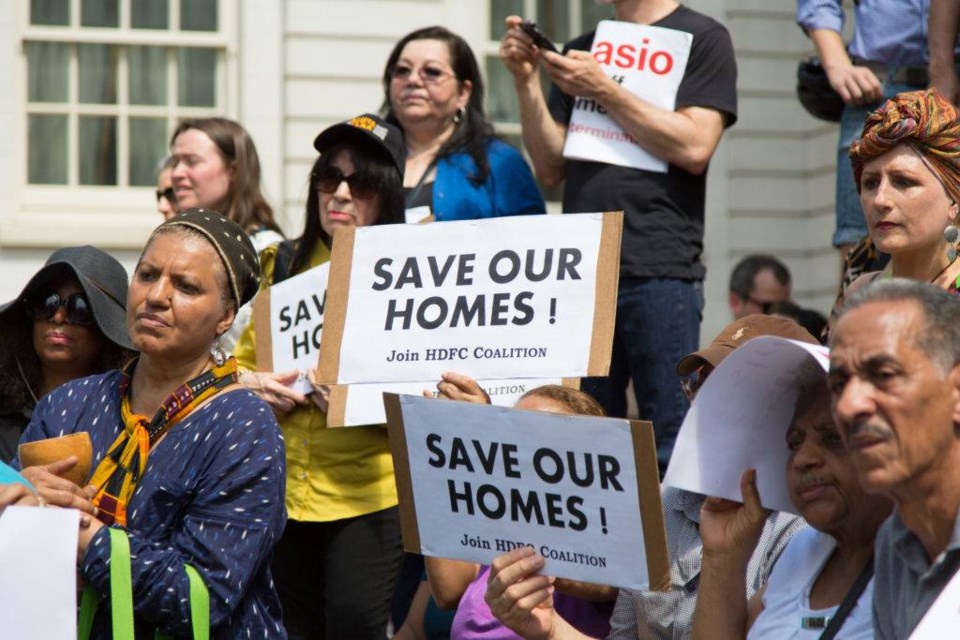 In the fine print of one of the bills are also new clauses that would force homeowners to pay the City management fees and repair fees to get out of in rem foreclosure, while also paying off arrears.
Berman said the Council was being asked to pass a law that would make it "close to impossible" for owners to retrieve their properties from foreclosure, "by tacking on repair charges, management, brokerage and other fees that are completely unrelated to any taxes owed."
The City has other tools available to collect its taxes and deal with hazardous properties, including tax auction and condemnation, but the HPD seems intent on continuing with the TPT, despite its harm so far, Berman said.
"The proposed changes to the TPT amount to a last-minute attempt to try to blunt the impact of the lawsuit, instead of paying these wronged homeowners the money that they are owed, which may exceed a billion dollars."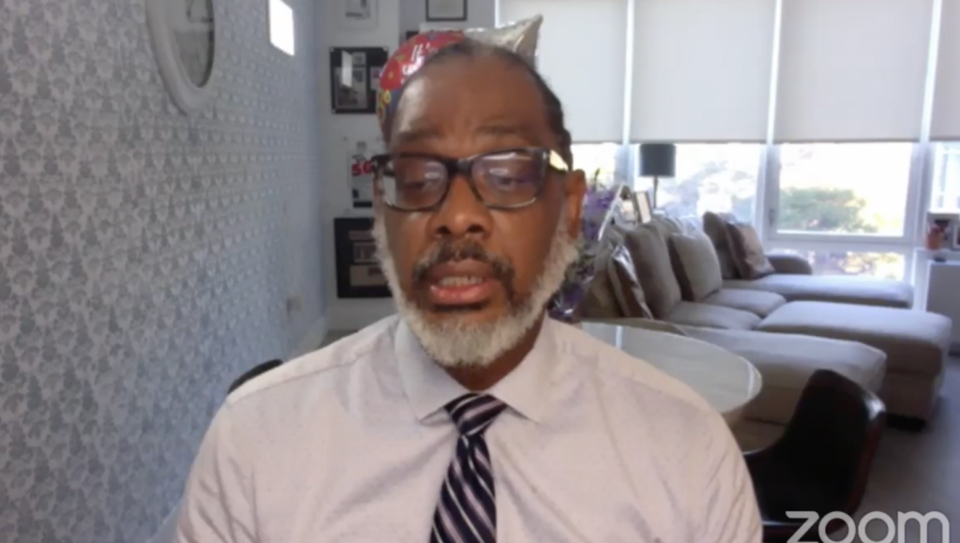 In response to criticisms of his proposed legislation and process, Councilmember Cornegy's Office directed BK Reader to listen to his comments in the hearing.
"One of the things I enjoy is, whether people are in agreement with my decisions to put forward legislation or not, this is the process where we get an opportunity to hear from and make legislation better and, or, this is the process where we determine whether or not legislation goes forward," he said in response to Berman's testimony.
He did not address the specific concerns of taking property from homeowners of color without compensation. His office said there was "careful consideration about the benefits and challenges of discontinuing the program," although that cannot be found in the HPD report.
The HPD declined to comment.
Lawyers for Jones and Dorce are due in court Friday to meet with a judge concerning how the case against the City will be managed going forward.