The NYC Health Department is teaming up with Brooklyn nightclubs in Bushwick and Williamsburg to combat the continued surge of fentanyl and other opioid-related overdoses, officials announced last Thursday at Bushwick's House of Yes.
Fentanyl, a synthetic opioid 30 to 50 times more potent than heroin, has been increasingly detected in cocaine, and health department officials warn that New Yorkers who use cocaine, even occasionally, may be at risk of an opioid overdose.
"We want people who use cocaine occasionally to know that fentanyl may be mixed into cocaine and may increase their risk of an overdose," said Health Commissioner Dr. Oxiris Barbot. "Bars and nightclubs are an important avenue to reach people who use drugs with potentially lifesaving information. We need people who use cocaine to know that they should use with other people, so someone can call 911 in case of an overdose, and always carry naloxone."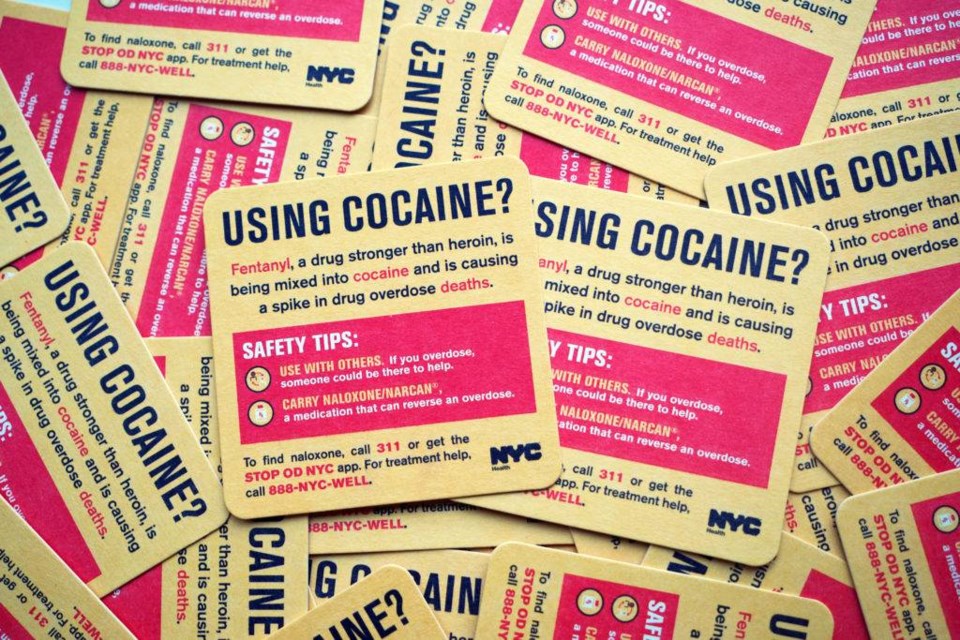 Health department staff will visit bars and nightclubs in Williamsburg and Bushwick with coasters and posters to inform patrons that cocaine may contain fentanyl. All venues will be offered naloxone, the medication to reverse an opioid overdose, as well as training and kits for all interested staff.
"It is a no-brainer for us to support this outreach campaign that will help educate cocaine users about the dangers of fentanyl contamination and increase naloxone training for nightlife providers," said Jacqui Rabkin, marketing and cultural director at House of Yes. " We look forward to working closely with the Department of Health to keep our community safe."
In 2016 and 2017, fentanyl was found in 37 and 39 percent of overdose deaths involving cocaine without heroin, up from 11 percent in 2015. According to the health department, this suggests that some people who died from overdoses involving cocaine and fentanyl may not have intended to consume opioids.
From January to September 2018, the city recorded 1,055 confirmed overdose deaths. Opioids were involved in 82 percent of the city's overdose deaths last year, and fentanyl was the most common drug, involved in 57 percent of deaths. Fentanyl has been found in heroin, cocaine, methamphetamine and ketamine, as well as in benzodiazepines and opioid painkillers acquired from non-pharmaceutical sources.
Bushwick and Williamsburg were selected for the campaign, which is an expansion of a 2018 pilot that launched on the Lower East Side, because of the area's high density of bars and nightclubs, officials said.
"Safety is always of the utmost importance when New Yorkers are enjoying a night out," said Ariel Palitz, senior executive director of the Office of Nightlife. "This awareness campaign recognizes that nightlife spaces can actually provide an opportunity for people to look out for each other."