City Council hopeful Henry Butler has secured the support from City Councilmember Robert Cornegy, State Assemblywoman Tremaine Wright, as well as various local unions and organizations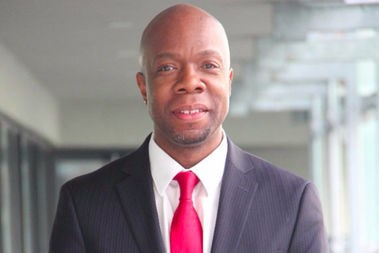 Since announcing his bid to become the next city councilmember representing Brooklyn's 41st District in March, Bedford Stuyvesant's Community Board 3 District Manager Henry Butler has picked up endorsements of several elected officials including Councilman Robert Cornegy and Assemblymember Tremaine Wright, local unions such as TWU Local 100 and Local 46 Metallic Lathers, and various community organizations. With almost three decades of community service in various positions, he feels ready to take on City Council.
"My candidacy is a continuation of the work I have already been doing as a volunteer," said Henry Butler. "As a city council member you can do even more. With controlling the budget, money is coming to your district to help the community on a day-to-day basis."
Already as a high school student Butler began to notice how resources were distributed quite differently from neighborhood to neighborhood. Ever since, his mission has been for his district to receive the same services and attention as other communities in the city: "We're tax payers just like they are on the upper Eastside, just like they are in Brooklyn Heights," he once told Mayor Michael Bloomberg.
Butler has held various positions including president of the Vanguard Independent Democratic Association (VIDA), former chairman of the Labor Committee for the Brooklyn NAACP, and shop steward of the TWU Local 100. During his tenure with Community Board 3, he was able to secure funds for various local infrastructure projects, and pushed for job fairs and other developments in Brownsville. Halting the rezoning of Bedford-Stuyvesant North and its overdevelopment has been another important fight for him.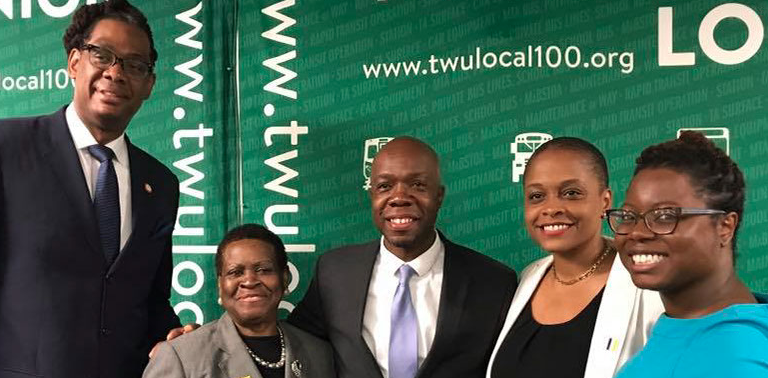 Butler's list of endorsements include elected officials such as former Assemblywoman Annette Robinson and State Senator Velmanette Montgomery, local unions including the Police Benevolent Association and community organizations like Empire State Humane Voters. A full list can be seen below.
The primaries will take place on September 12, and the general election on November 7.
Elected Officials
City Councilmember Robert Cornegy, Assemblymember Tremaine Wright, Former Councilmember Al Vann, State Senator Velmanette Montgomery, former Assemblymember Annette Robinson, District Leader Olanike Alabi
Unions
TWU Local 100, TWU International, Local 46 Metallic Lathers, Police Benevolent Association, Corrections Officers' Benevolent Association, Doctors Council SEIU, Uniformed Fire Officers Association
Democratic Clubs and Other Organizations
Vanguard Independent Democratic Association (VIDA), Lambda Independent Democrats, the Daily News, Empire State Humane Voters