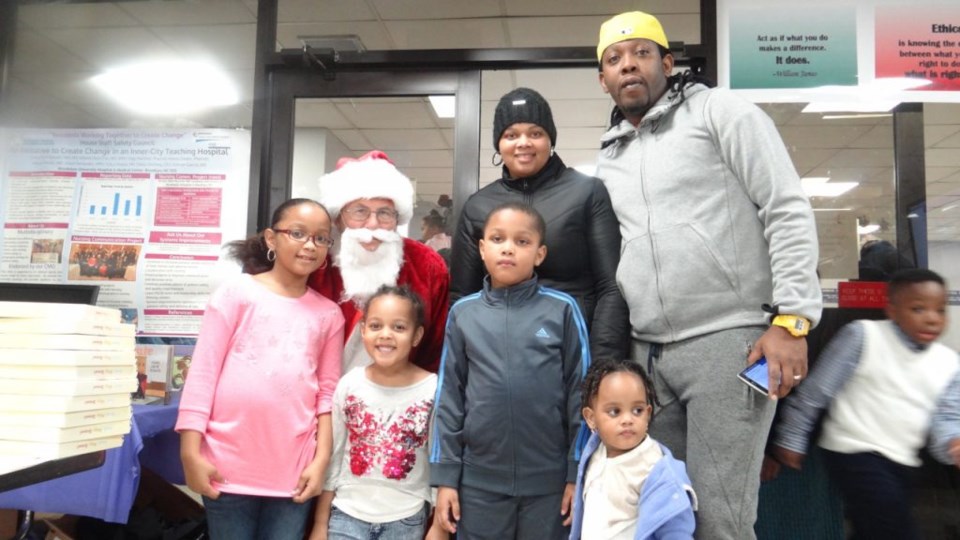 Christmas is the one time of year in America when, regardless of your background or religion, people allow their "inner child" to get into the holiday cheer.
But for the lonely, sick or infirm, Christmas can be a bittersweet— particularly for children.
Communities such as Brownsville, East New York and its surrounding neighborhoods experience the highest rate of childhood diseases in New York City, with sickle cell, HIV, asthma and cancer being the diseases that are treated most frequently in children.
"We see a lot of sickle cell patients," said Dr. Kusum Viswanathan, Chair of the Department of Pediatrics and the Director of the Division of Pediatric Hematology/Oncology at Brookdale Hospital. "The department is a wonderful, robust department with very good faculty, and then we provide our young patients comprehensive care. "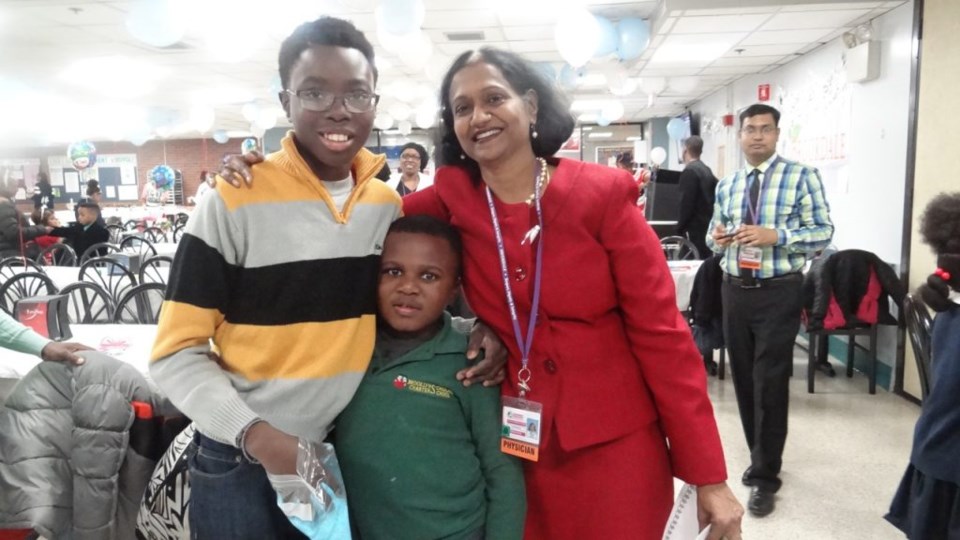 In fact, ten of Brookdale Hospital's patients have been cured of sickle cell through aggressive treatments and bone marrow transplants.
"It's important that parents find out whether they have the C-trait and are at risk of having a child with sickle cell, because a lot of parents don't necessarily know. So we do a lot of outreach and education to the community.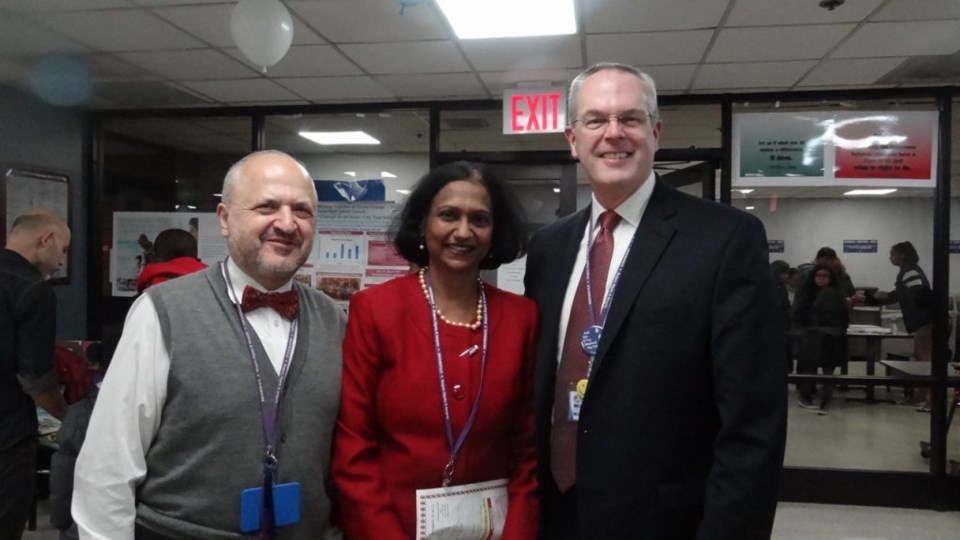 "And during Christmas, we try to make sure the children are given an opportunity to be… children, " said Dr. Viswanathan, who now is in her 30th year at Brookdale Hospital.
On Friday, Brookdale Hospital held a party for its little patients and their parents, and for three hours the children could take their minds off their illnesses and experience the joy of Christmas!
There was catered food, cake, a DJ, a balloon artist, a magician, and an arts and crafts table for making stockings, ornaments or edible gingerbread houses. Brooklyn Public Library also was on hand with a table of age-appropriate books from which each child was encouraged to choose at least one for free.
And, of course there was an appearance by Santa himself!
All afternoon, children — past and current patients—slowly filed into the community room of the hospital, shyly holding their parents' hands. As soon as they spotted Dr. Viswanathan, they'd go running right to her to give her a big hug.
"We've been throwing this Christmas party for 30 years now, and I love it. To see these children when they first come into the hospital and to see them now and be able to put a genuine smile on their face, even it's for one day... it's priceless," said Dr. Viswanathan.
The hospital's CEO and President Mark Toney came down to greet the kids and parents. The kids were having a ball! The only people who might have been donning bigger smiles than the children where the parents.