Keshia Adams is all about care packages: To provide schools supplies and toys for kids, and toiletries, clothes and uplifting messages for NYC's homeless population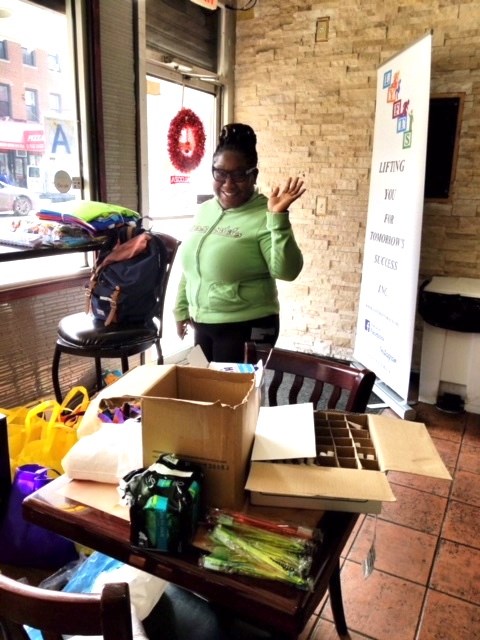 Keshia Adams, who was born and raised in Georgetown, Guyana, was nine years old when her aunt took her to visit an orphanage in Guyana. It was there that she fell in love with helping the underserved and underrepresented.
"My family, my grandfather and grandmother, were always big on giving," she said. "And this has been passed on from generation to generation. I learned that you never have too little or too much to give."
Since then, she has been dedicating herself to community service, both, as a criminal justice coordinator for Help USA and after work, when she switches hats and becomes the executive director of "Lifting You for Tomorrow's Success," a nonprofit she launched in 2014 after returning from a visit to Guyana.
During her visit, she realized that the country she left was not the same country she came back to. She saw a country with very high living costs and poverty levels, and kids who couldn't go to school despite the fact that education in Guyana is free. There, Adams shared, she encountered many heartbreaking stories.
"Kids can't go to school because they're lacking clothes, school supplies or need to help with the household and make money," she recalled. "I had kids telling me they couldn't go to school because of a sick sister who needed to be looked after, or a brother who needed clothes or school supplies to attend their classes, and so they had to take took turns."
Since then, she has been organizing back-to-school drives and Christmas toy drives to provide underserved children in New York and in Guyana with the supplies they need.
But that is not enough for her because, as she knows, one can always do more.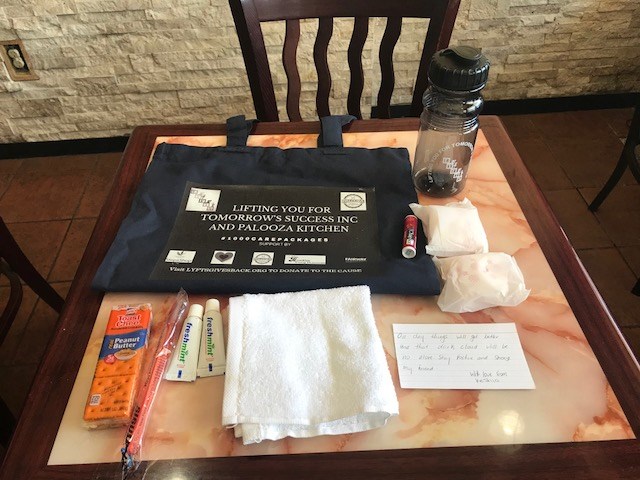 After learning in a documentary about homeless women and their need for hygiene products, particularly during "that time of the month," she decided to launch the 1000 Care Packages initiative. The project is a year-round program that supplies homeless New Yorkers, who are currently living on the streets, with packages that include essentials such as toiletries, clean clothes, non-perishable foods - and an inspirational note to lift them up.
As the name of the project indicates, the goal is to provide 1000 care package this year alone. So far the organization has distributed 36 care packages. The initiative kicked off in East New York and Brownsville in January, followed by Harlem in February. Queens is up next, in March.
"The plan is to touch on one borough each month, to reach the homeless population in all the boroughs, and to revisit the same area every six months as the project is growing and funding is increasing," said Adams.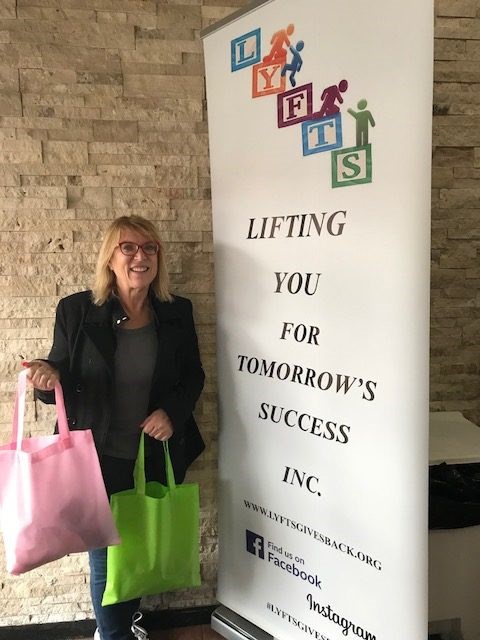 Funding and volunteers, as for many self-starting nonprofits, are also Adams's biggest challenges. She has found a partner in Palooza Kitchen, a small minority-owned business in East Flatbush, that offers its space to put up boxes for school supply and toy drives. Palooza Kitchen is also where Adams's small army of volunteers comes together every last Saturday of the month to pack the care packages and to compose their inspirational notes to go with the supplies.
"I believe as Brooklynites, or even New Yorkers, we look out for each other," Adams said. "So I'll hope we'll get enough volunteers to help spread the joy of giving throughout the city."
And if that wouldn't keep her busy enough, she is already planning her next project: A clubhouse for kids in the shelter system where they can attend workshops and mentorship programs on the weekends. Adams is currently scouting out locations and has reached out to Google, Microsoft and different agencies to recruit volunteers who specialize in STEM, art and engineering. Adams wants to expose the children to fields that are currently not available in schools.
"We need more engineers, we need more scientists, we need more of those people in the world," Adams said. " I want to stimulate their mind and have them think outside the box."
Adams hopes to be ready to open the clubhouse by the end of the school year and to kick off the programming in July.
If you would like to learn more about Lifting You for Tomorrow's Success and are interested in volunteering or donating, visit the organization's website www.lyftsgivesback.org or its social media @lyftsgivesback.