Jasmine James remembers precisely how many followers her brand JJVintage had on Instagram when she woke up on June 17.
"I had 915, if I can be exact," she laughs. "And I was happy about that."
But in just a few hours, a surprise Instagram post about JJVintage from fashion marketplace giant DePop would thrust James and her range of reworked Nike tops and skirts into the limelight.
James said she was just about to do a workout in her Bed-Stuy apartment when she got the notification: DePop tagged JJVintage in a post. The post already had 10,000 likes.
Within four hours, the brand gained 3,000 new followers. All her stock sold out instantly. And messages for orders were rolling in. "I was just like, let me sit down, I need to collect my thoughts, because my life is about to change."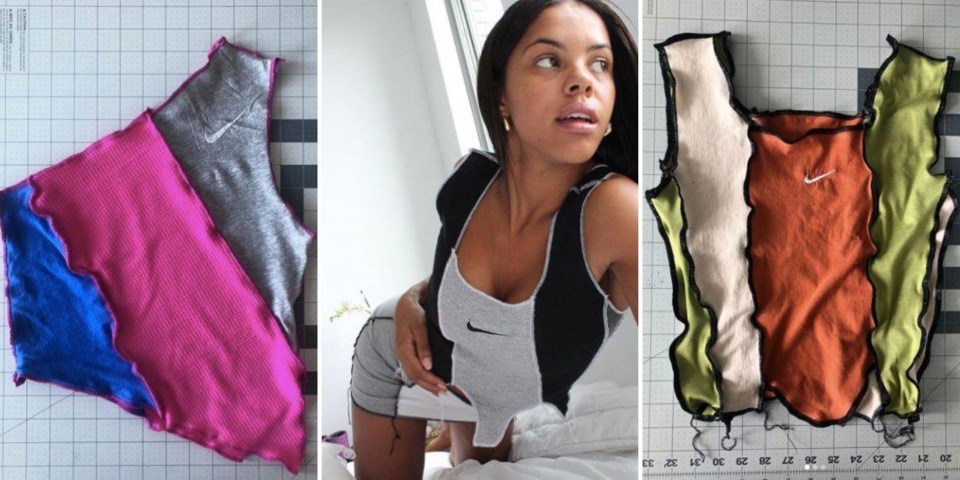 Work, work, work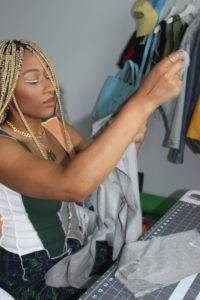 James described the days since then as overwhelming, stressful, but also a dream come true.
The first two weeks she was sewing from 7 a.m. to 3 a.m. the next day in order to keep up with orders. "I couldn't see my floor the first week, I had clothes everywhere."
The demand has been so much that the designer is now able to move her operation out of her bedroom and down the road into a new apartment with an office. A high-profile female singer has reached out for a fitting (no, it's not Rihanna -- yet). She was recently featured by Forever21. 
And JJVintage's Instagram follower count? As of today -- more than 17,000 and counting.
Business in 2020
Originally from Oklahoma, James fell in love with thrifting and selling her vintage finds while studying business management at Oklahoma State University.
She moved to Bed-Stuy in 2018 and launched JJVintage in November 2019. Her staple designs include tanks, skirts and corset tops made using deconstructed vintage-Nike tees and James' sharp eye for color theory.
When she was furloughed from her job in April due to the coronavirus pandemic, she decided to double down on her brand. She ordered a bunch of vintage Nike tees and started sewing.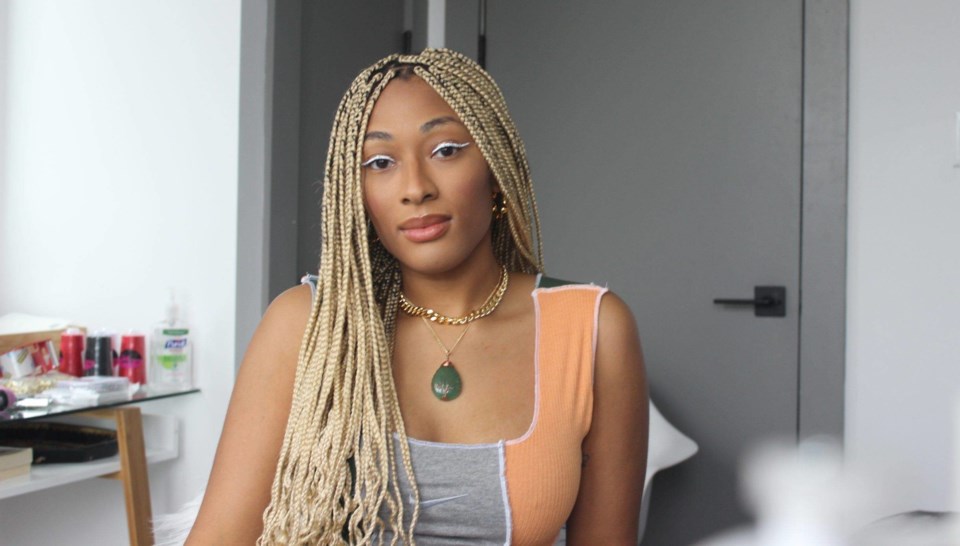 Then, after George Floyd's death and the resulting racial justice movement, James' world shifted again. As brands started speaking up against institutional racism, DePop reached out to saying it wanted to feature more Black-owned businesses. James didn't realize the marketplace would dedicate an entire post to JJVintage. 
While the exposure has helped her business, she also questions whether DePop would have reached out to her if Floyd hadn't been killed. "But the other side of me was like, I'm glad you guys are finally realizing that Black people should have that spotlight."
Fashion, but make it sustainable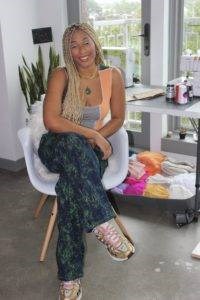 James is passionate about creating a label that?s sustainable, through reusing and recycling unwanted garments. The fast fashion industry is incredibly wasteful, contributing to about 10% of annual global carbon emissions, and often relies on exploitatively cheap labor.
Instead, James refreshes clothing that already exists, and even tries to use leftover scraps of fabric.
"I think I should make things that last long term, and make them in a unique way."
Check out James' recommendations for designers to watch via the links: @shonsensei, @tolaniowo, @guacawole