Francesca Chaney busies into her vegan restaurant Sol Sips on Bushwick's Wilson Avenue, shifting a bouquet of sunflowers and ferns off the couch ("Sorry, we had a shoot yesterday") and grabbing two large cups of cold water.
The space feels like a friend's apartment -- it smells nutty and sweet and records line the wall; Diana Ross, Bed-Stuy native Lil' Kim, Quincy Jones, The Roots.
It's a company the young entrepreneur has grown since founding it in 2017, when she was just 21. But in a recent moment, something fundamental shifted, prompting her to rethink her business model and relationship to the community.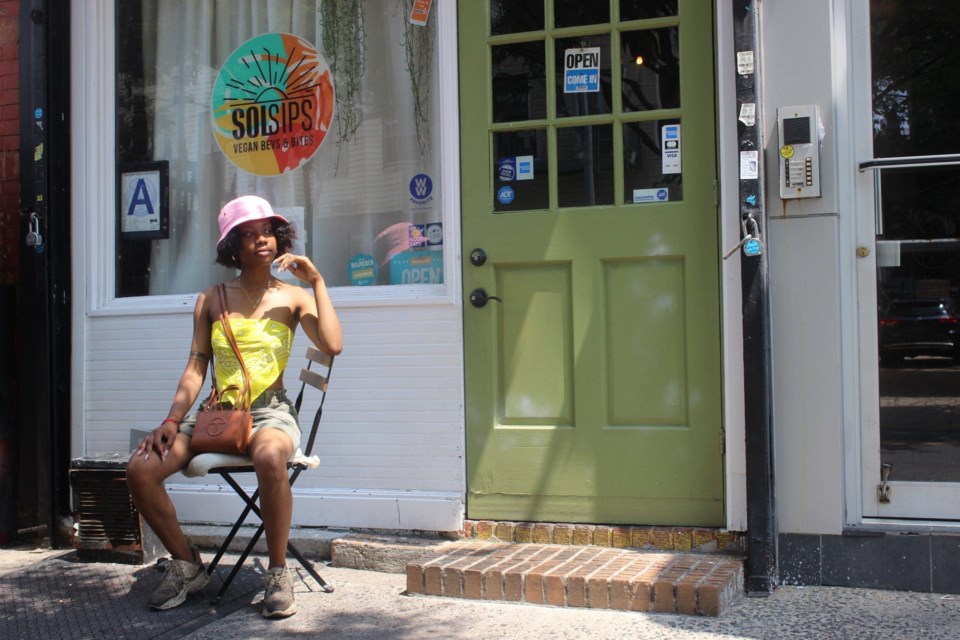 "That moment was shortly after realizing that every day for the past few weeks I had not been able to sleep well, had not been able to feel safe," she said.
"Within the workshop you'll find that there's so many different forms of currency that exist that are outside of paper, dollars and coins."
Every day, customers were coming into Sol Sips feeling both exhausted from the pandemic, and from seeing more Black people killed at the hands of police brutality and state-sanctioned violence. "Personally, waking up and running a business every day felt uncomfortable, it felt very heavy," she said. 
The realization led her to critically analyze Sol Sips' role in Bushwick, and its relationship to capitalism. "We're here in Bushwick and Bushwick is a gentrifying neighborhood, so obviously by being a business here we are contributing to it in some way."
It also prompted her to create Crafting the Vision, an upcoming two-day interactive Zoom workshop where entrepreneurs can learn how to put community at the heart of their business plans and assess their proximity to capitalism, white supremacy and gentrification -- a dramatically different proposition from traditional business courses.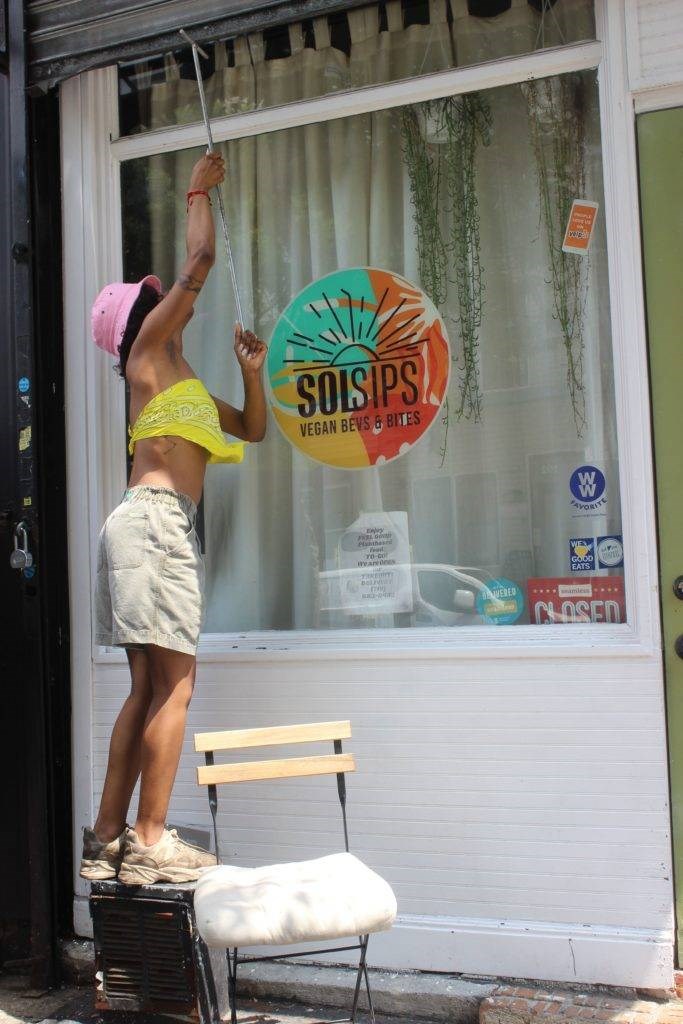 "Within the workshop you'll find that there's so many different forms of currency that exist that are outside of paper, dollars and coins. One of the biggest forms of currency for me is being able to sleep well at night and come here every day and know that I'm actively thinking of ways I can play my part within community."
In early June, Sol Sips launched Black Supper, an initiative providing at least 400 free plant-based meals (like a Jerk jackfruit plate) to the Black community. The restaurant closed for days at a time to focus on the initiative.
Originally from Queens, Chaney now calls Brooklyn home, having spent much of her life in East New York, Bed-Stuy, and most recently Bushwick. She said her family and her mom, Emeli Chaney -- who herself does a lot of organizing around anti-gun violence -- taught her a lot about social responsibility.
She points to a mantra of her uncle that she holds close: "If we've done any harm, we've done very little."
In typical self-awareness, Chaney points to our water cups. "As I'm speaking to you, I'm drinking out of this plastic cup. We have the disposable straws, but this is still a plastic cup. So we know that we're doing harm. 
"But how do we do less and less? And in return, Mother Nature thanks you, in return, your community thanks you."
Tickets to Crafting the Vision on July 25 and 26 are available on Chaney's website, with prices offered on a sliding scale from $150, and three scholarships offered to Black femmes.