A block party organized by the Clean Bushwick Initiative brought around 100 people to the corner of St. Nicholas Ave and Troutman Street on Sunday to celebrate the unveiling of a new mural, Bklyner reports.
The mural, which reads "Keep Bushwick Litter Free," was commissioned by the CBI as part of their push for a more environmentally conscious neighborhood.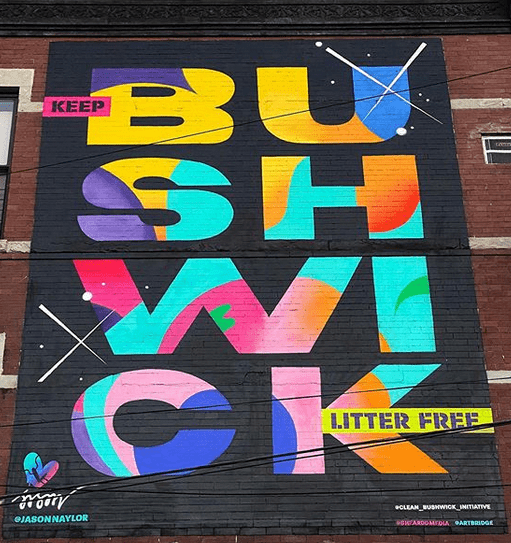 The issue was particularly important now, Kristen Tadrous, the assistant executive director of the organization, said. "We try to keep the momentum going because we knew that at some point COVID would go away and the environmental crisis wouldn't."
The block party also provided a platform for local artists to show off their work and for businesses to promote their services. Community groups like Bushwick Ayuda Mutua, a mutual aid organization that helps support over 200 families a week, were present and raising donations to support their efforts. The Riseboro Community Partnership, who owns the newly mural-clad building, even took the opportunity to help locals fill out the census.
Bushwick was the focus of the day, so it was only fitting the CBI found an artist from the Brooklyn neighborhood to paint the mural. The group chose Jason Naylor, a local artist who incorporates positive messages in his pieces and whose work can be found in New York, Los Angeles and Chicago.
For Tadrous, the event showed the importance of advocating for your neighborhood. "Paying homage to Bushwick and paying homage to being litter-free, it's a sense of pride," she said.