No, Athenia Rodney doesn't wear a cape. But she is -- officially -- a New York hero.
The Brownsville wife, mom-of-three and entrepreneur has spent the last nine months tirelessly caring for her community through the pandemic, even as her family battled COVID-19, a fire and a stroke.
Last Tuesday, she was introduced by Jimmy Fallon, one of her favorite celebrities, as a Robin Hood 2020 Hero of New York in a television special with iHeartRadio. Robin Hood is New York's largest poverty-fighting organization.
As the pandemic tore through Brownsville, Rodney was there; organizing mutual aid, getting information, food and supplies to anyone who needed it, and supporting local parents. But as she looks back, it isn't what she's done, but what the community has done, that makes her emotional.
"Robin Hood asked me, 'What's one takeaway?' And I said the fact of seeing Black people coming together and working together to support each other, because the narrative is always that we don't."
Champion for education
Growing up, Rodney's family didn't have much. "I saw education as my only way out," she said. As a teen, she worked hard and secured a full scholarship to the elite Middlebury College in Vermont, through the help of the Posse Foundation.
On her return to Brownsville, Rodney was able to lift up her own family. She started by helping her mother, who was on public assistance, get a full time job.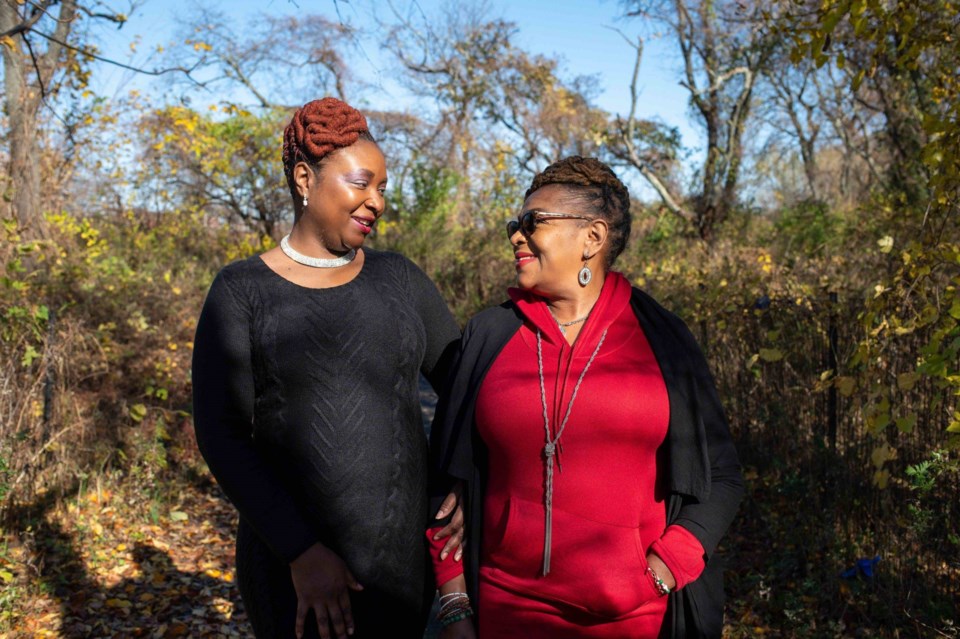 "Now my mother is doing amazing things," Rodney said. "She's become a big advocate for people who were in the position she used to be in, having housing issues and issues with public resources and feeling like no one is there for you. Now she's the one who is there for others."
Rodney also started her own events company, and founded the NYC Juneteenth Festival. But giving back to the community that helped her family when it was struggling was always a priority. When she saw an open call to be a part of the United for Brownsville Family Advisory Board, giving expertise on issues affecting kids up to age three, she signed up.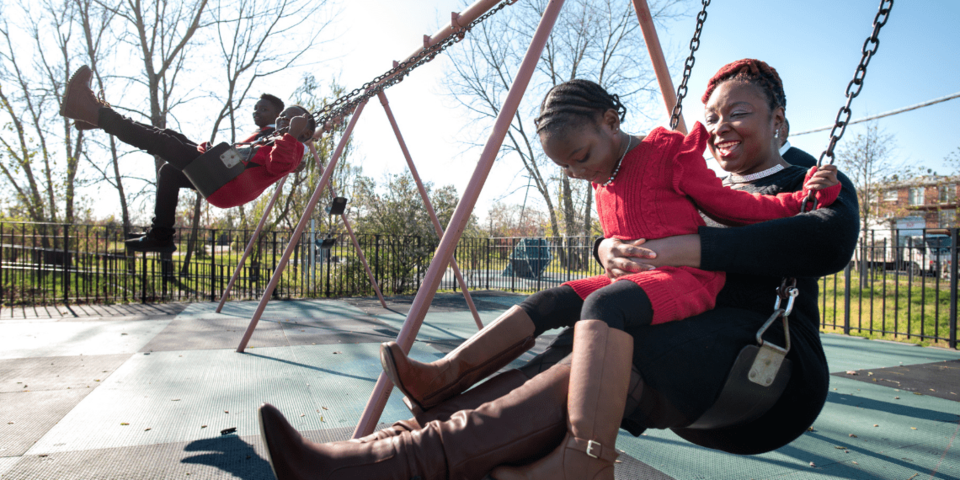 United for Brownsville is a program of SCO Family of Services that provides partnership with the community to improve the early childhood system in the neighborhood.
The group was effective at identifying problems and solutions for the children of Brownsville. From pairing with Scholastic to get books into places like laundromats and doctors' offices, to creating a group where parents of young children could meet on a regular basis and share experiences.
In February, United for Brownsville (UB) opened a social media and professional development position, which Rodney won. On March 1 she started the role, just weeks before the pandemic hit in full force.
Something for Brownsville
As COVID-19 started to hit the country, Rodney saw students from her alma mater banding together to provide mutual aid. They were doing it through a constantly-updating online document. Rodney saw an opportunity.
"I was like, 'Oh, this seems dope. Let's try and create something like this for Brownsville. People are scared, they don't know what's going on, why don't we create a spreadsheet where we can share resources.'"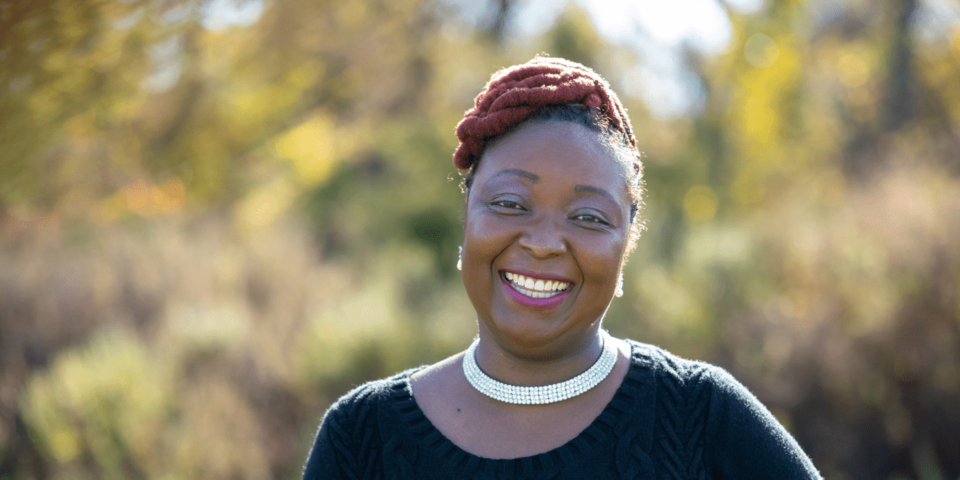 The document was a success. Rodney and the team pulled information from Brownsville organizations, food pantries, City agencies and locals to provide a one-stop-shop for food, diapers, deliveries and more.
The team made daily calls to providers to ensure information was always up-to-date. "It's a big thing because Brownsville is notorious for getting info and it not being relevant," Rodney said.
Many people were saying they didn't have food, so the organization partnered with Riverdale Avenue Community School to do weekly food distribution. When people couldn't make it out of their house to get the food, UB hired one of its volunteers -- an out-of-work cab driver -- to do the drop-offs.
As Rodney worked to inform the public online, her husband Kendall Rodney continued working as an assistant manager at Home Depot in Bed-Stuy, an essential role. On April 1, the Rodney family was hit with COVID-19.
Facing the pandemic
"It kind of happened overnight," Rodney said. When the family got sick, putting kids Mason, 11, Marcus, 6, and 4-year-old Madison Rodney at risk, she realized there was also a void in testing information.
Even though her family was going through it, she and mom Ana Fischer organized to make sure testing information was available to Brownsville through the online document.
But it wasn't easy for the Rodney family. A fire hit Fischer's house. And Kendall tested positive for COVID-19 for three months, taking about 15 tests in that time. He finally went back to work, but after a month or two, he had a stroke. It was a pivotal moment for Rodney.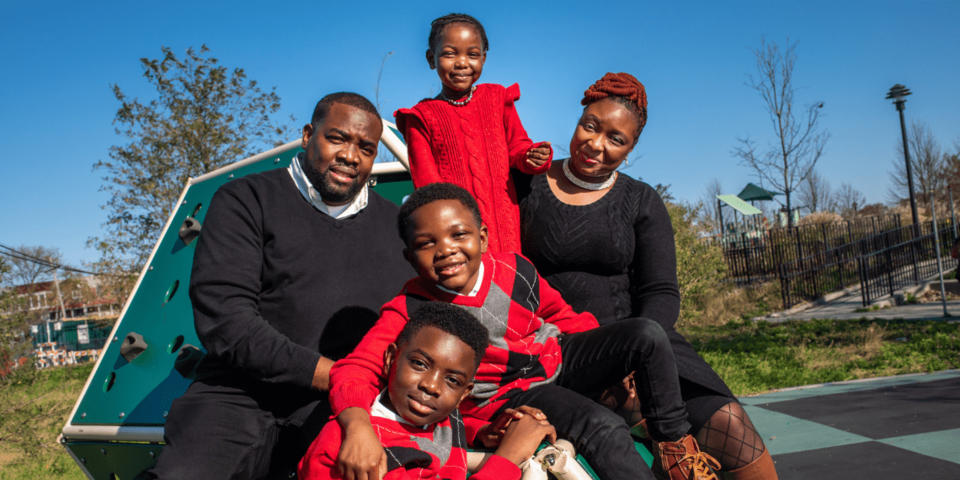 "That was the time I had to step back from everything and I was able to see how much love I had around me," she said. After all the stuff we worked on for others during their hard time, that they were able to support us in that time."
Thankfully now, Kendall is doing better. He has returned to work on a mission to make it a better place, Rodney said. "While some days are a struggle physically, after the stroke, like myself he pushes through to go above and beyond with customer service at his job."
Into the future
Nowadays, the Rodney family is adjusting to the "new normal" while their mom continues to be a New York superhero.
The parents' group moved online, and UB organized for the group to act as a pilot for a home-kit of educational supplies made by the Brooklyn Children's Museum. The Family Advisory Board is also working on a project that will give parents more tools to keep children engaged at home.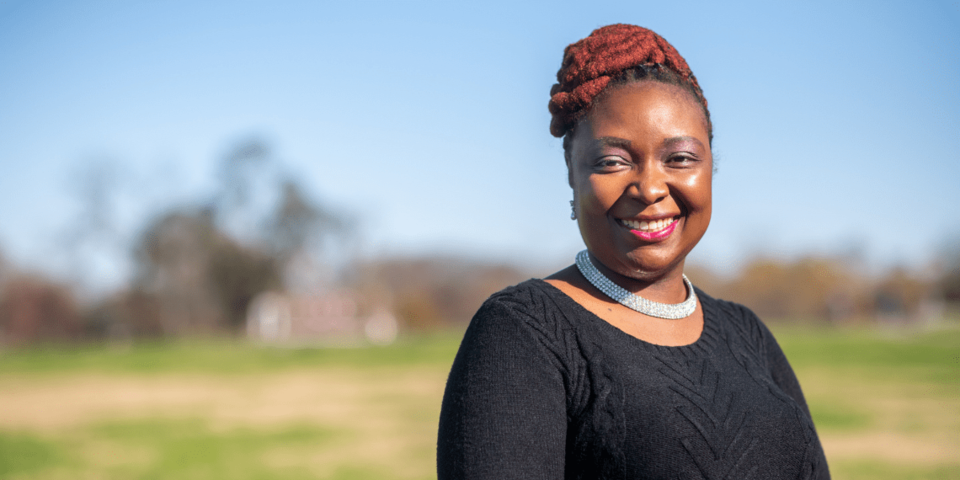 After funds for UB's initial food distribution ran out, the organization got funding from Robin Hood to do a fresh food delivery to 420 families per week for four weeks in the month of November.
Plus, Rodney has found the time to help found an organization online called Moms Who Lead With Love, to support moms in becoming anti-racist advocates for their children, even challenging local schools and libraries to stock books by authors of color.
When do heroes sleep, you might ask?
"I don't know," Rodney laughs. "My husband says never. I try to do six hours. That was the minimum my doctor said, between six to eight hours. So I do six."